Pitching a major point of emphasis for White Sox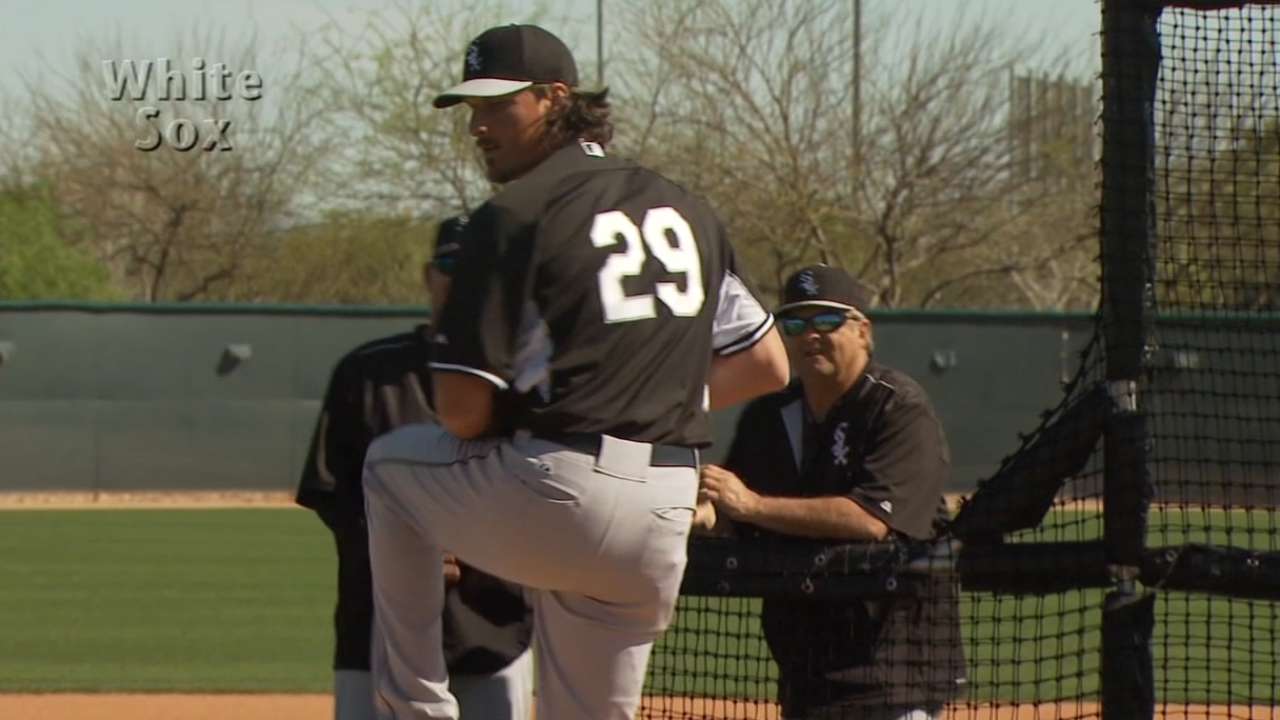 In the days leading up to Opening Day, MLB.com is examining various aspects of each team's roster. Today, the time has come to focus on a key number for the upcoming season. For the White Sox, it's 4.29 -- their team ERA, which was third worst in the American League.
GLENDALE, Ariz. -- The White Sox had a valuable lesson reinforced during the 2005 season that many other World Series champions to follow have agreed upon.
A powerful lineup can get teams to the postseason, but it's pitching that carries the final team standing to a parade. With that playoff target firmly in mind, general manager Rick Hahn rebuilt the 2015 pitching staff as part of his overhaul in the offseason.
These past two years have been very much out of the ordinary for a squad that contended in the American League Central during much of the past decade. The White Sox won 63 games in 2013 and then won 10 more in '14. But a team known for developing the likes of Mark Buehrle, Chris Sale and Bobby Jenks, to name a few over the years, along with a highly respected pitching coach in Don Cooper, had the AL's third-worst ERA at 4.29.
Much of that problem was pinned on the bullpen, which finished with the second-worst ERA at 4.38 that was only topped by the Astros (4.80 ERA). But starters weren't much better with a 4.26 ERA that included Sale's 2.17 ERA over 174 innings. So Hahn rebuilt from the start of the game, trading for the right-handed presence of Jeff Samardzija to put in between Sale and Jose Quintana, and in the end, by signing closer David Robertson to a four-year, $46 million deal and left-handed setup man Zach Duke to a three-year, $15 million deal.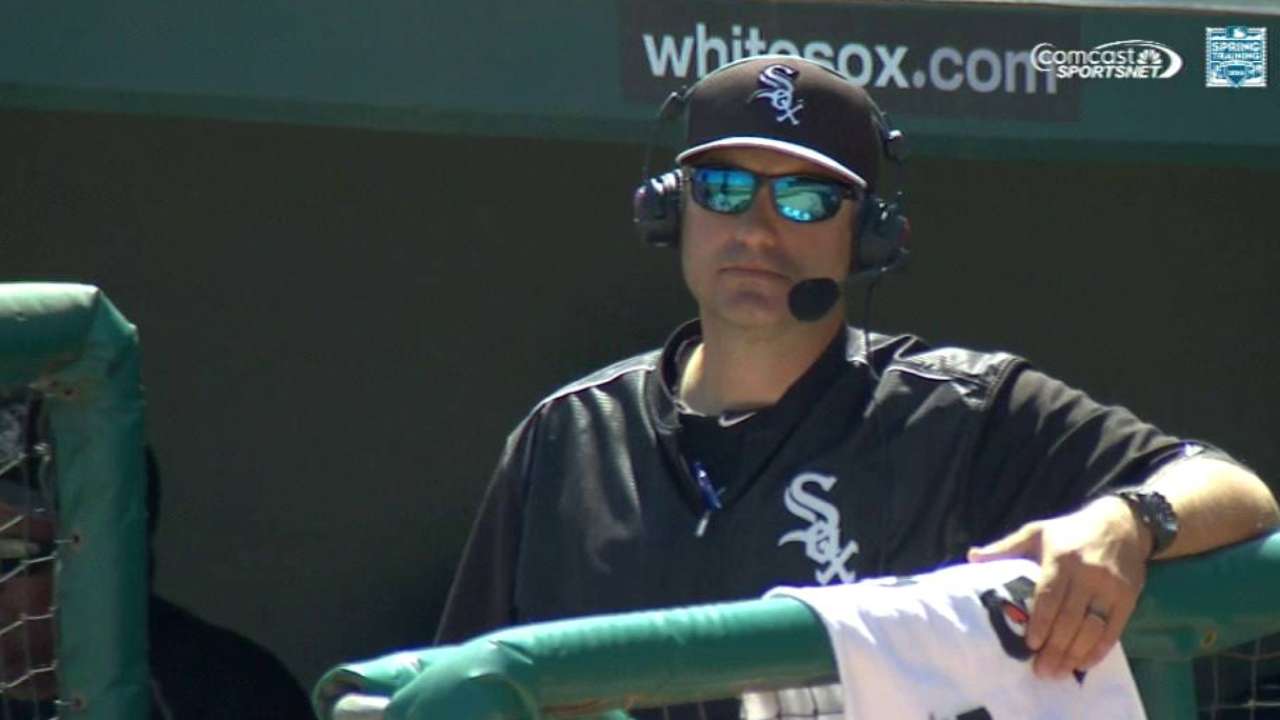 Add in the talent already in place, and the White Sox have a staff on paper that can compete with anyone else in the division. Cooper, who is fiercely protective of his pitchers in good and bad times, appreciates the changes for the better.
"Hey, we had no lefties [last year], so we have two. I'm kick-my-heels happy about that," Cooper said. "We didn't have a closer. We got a closer. I'm kick-my-heels happy.
"What these moves have done is level the playing field. But even more than that, you know Zach Duke is going to pitch the sixth, seventh or eighth for the next [three] years. Robertson is going to close for the next four years. I can tell you sitting on the bench not knowing who is going to close, that's a big answer."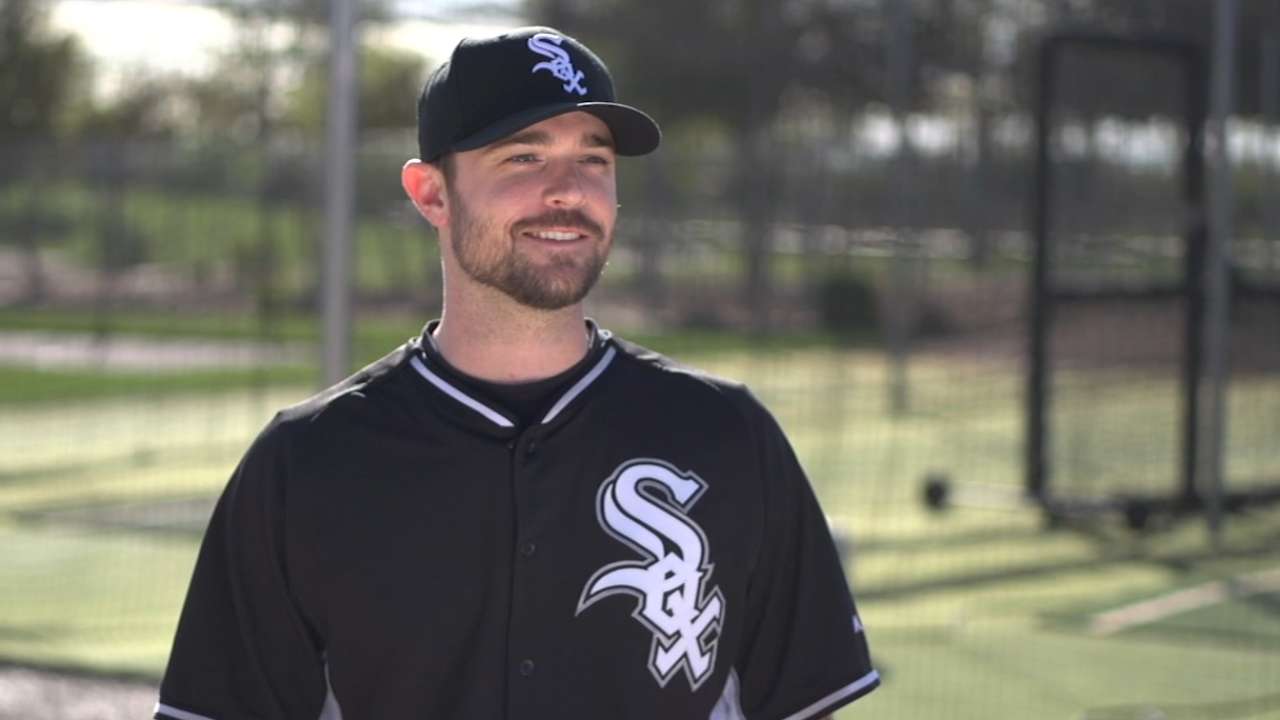 Zach Putnam and Javy Guerra will break camp with the team from last year's relief crew, and Jake Petricka would have done the same if not for a 15-day disabled-list trip because of right forearm soreness. This prior crew possessed ability, but as Cooper mentioned, Robertson, Duke, Dan Jennings and potentially Matt Albers not only improve the group, but will help align it correctly.
Starters who can consistently work deep into games become one of the bullpen's greatest assets. In Sale, Samardzija, Quintana, John Danks and Hector Noesi, the White Sox have, at the very least, five who can each pitch 200 innings.
"You have a guy like Samardzija and then you add a guy to the back like Robertson, that's taking away innings in a good way from the middle relievers," Putnam said. "Our workload hopefully is going to be a lot less than it was last year. That will translate into guys being more effective when they are in situations that we were last year."
Nate Jones is coming back from Tommy John surgery, and he could provide quality in-season help without the White Sox giving up a player. Young standouts such as Carlos Rodon, Chris Beck and Frankie Montas could do the same as part of the rotation.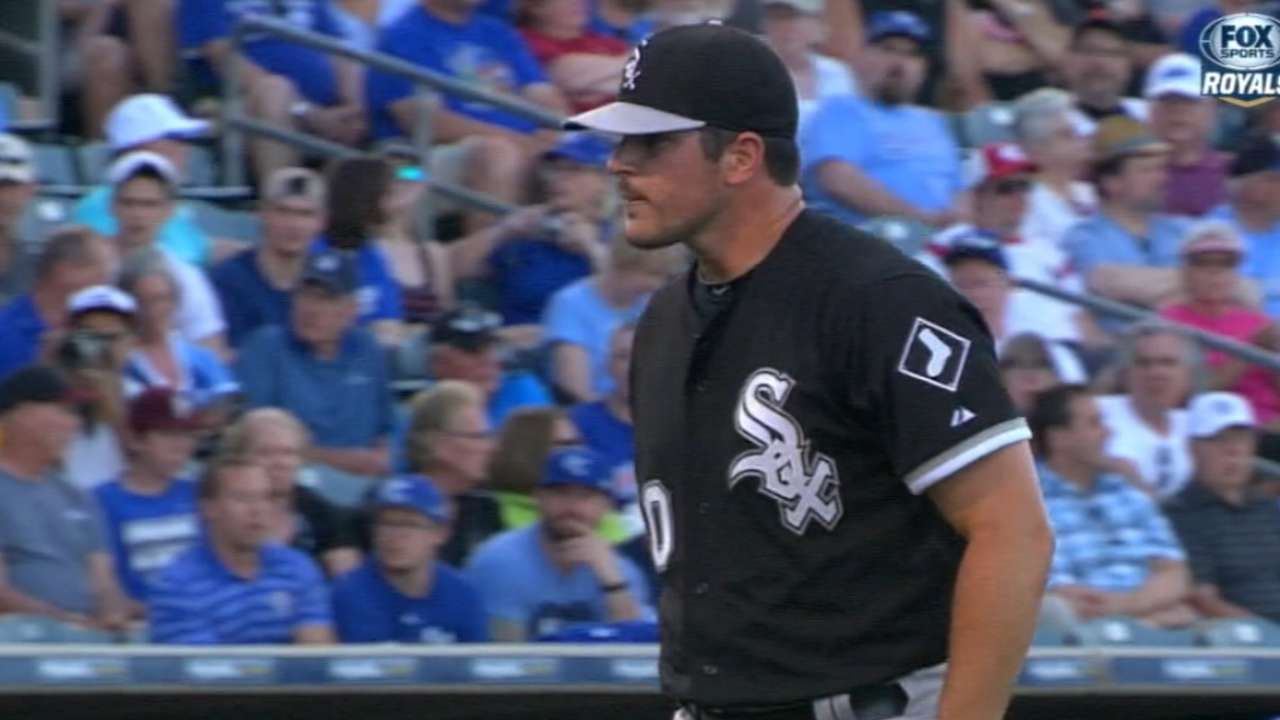 Even the best-set plans can be hampered by injuries. Sale suffered an avulsion fracture in his right foot from a home accident on Feb. 27, but it looks as if it will only cost him one start. Robertson battled right forearm soreness, but he pitched fine over the weekend, and Petricka could be back April 11.
These temporary setbacks won't dampen the enthusiasm.
"On paper, everything is fitting together perfectly," Putnam said. "It's really exciting stuff."
"We are in a better spot," Cooper said. "Now we have to play the 162."
Scott Merkin is a reporter for MLB.com. Read his blog, Merk's Works, and follow him on Twitter @scottmerkin. This story was not subject to the approval of Major League Baseball or its clubs.