Victorino appears ready to be in Opening Day lineup
Recovering from back surgery, Red Sox outfielder feels good after playing three straight days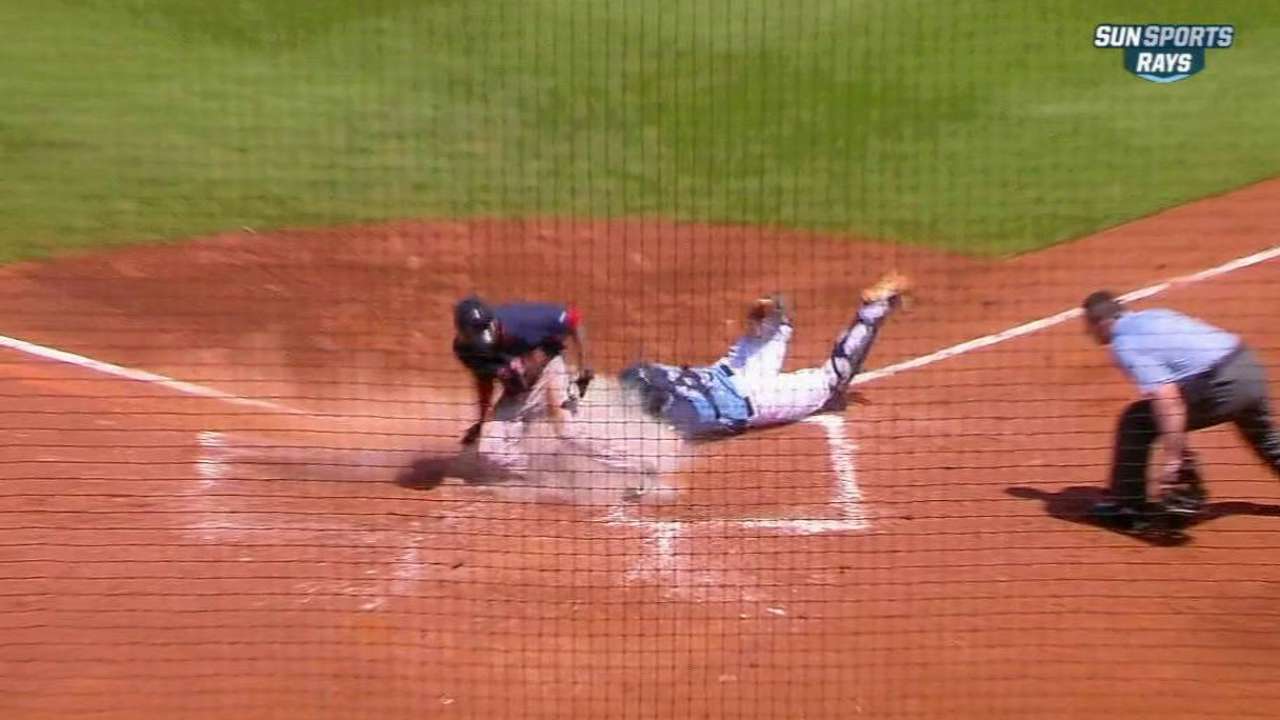 FORT MYERS, Fla. -- Shane Victorino's biggest day of Spring Training so far was Tuesday. That was the day he awoke after playing for three straight days and felt like a healthy baseball player and not an injured one.
It was Victorino's first back-to-back-to-back test this spring, and the fact he came out of it feeling good was a sign of how well he has progressed since back surgery last August.
Victorino appears good to go for the starting lineup on Opening Day, Monday, against the Phillies and former teammate Cole Hamels.
As good as Victorino feels, he cautions that his best baseball probably won't come early in the season.
"I've always said, 'It's not how you start, it's how you finish the race.' That's the thing for me, I'm still trying to get to that start line," Victorino said. "I know April 6 is right around the corner. Physically, I feel good, and that's the important thing and what I set out for, feeling good and being ready to go."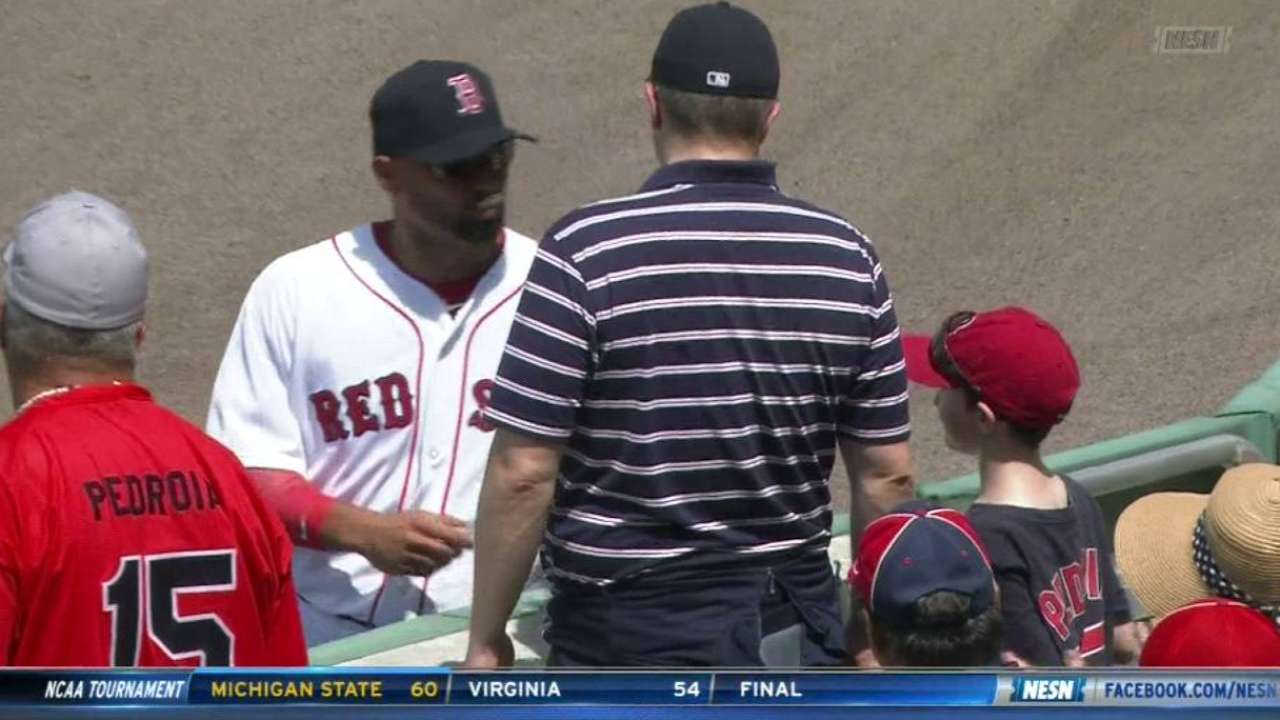 The last regular-season game Victorino played was July 30 of last season, and that's why he expects it to take a little time to get everything back to where he wants it.
"I think I've made big progress, and I've still got four more days to continue the drive and continue to work," Victorino said. "Playing three games in a row is big for me, and to come back the next day and feeling as good as I was, that was an important thing for me."
Though Victorino is the type of competitor who will want to play every single day -- even as he regains his feel for the game -- the Red Sox can protect him thanks to their depth in the outfield.
The way the roster shapes up right now, Daniel Nava, Allen Craig and Brock Holt are all available to spell him in the outfield. Rusney Castillo, who has dazzled in Grapefruit League action, seems likely to start the season at Triple-A, though there's been no decision yet.
Due to the presence of Castillo, Victorino might be under more scrutiny early this season than a player of his stature normally would be. But he's going to do his best to tune out the noise.
"That's all part of the process," Victorino said. "People are going to talk about the numbers, or how you don't look this or you don't look that, and my focus is, you know what? I know. That's what I'm focused on. I'm feeling good."
Ian Browne is a reporter for MLB.com. This story was not subject to the approval of Major League Baseball or its clubs.