Bullpen may be catalyst to take next step in 2015
Veteran relievers struggled last season, with 1.9 WAR leading crew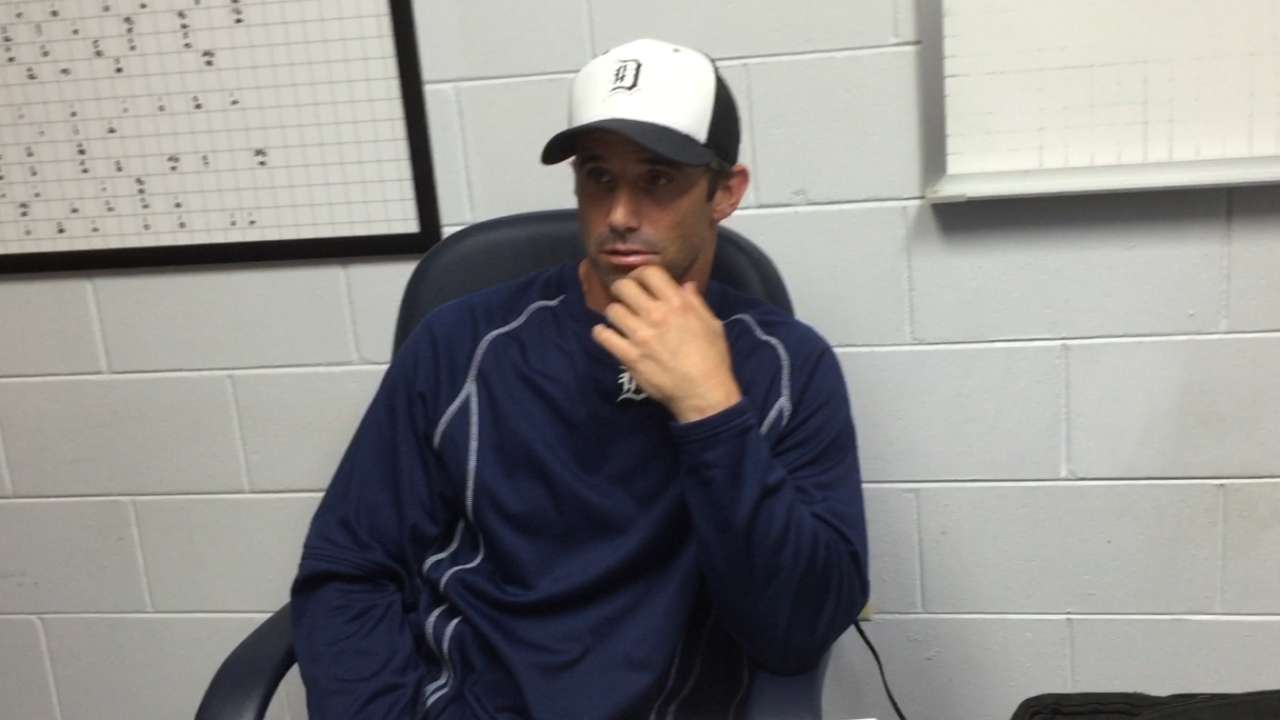 In the days leading up to Opening Day, MLB.com is examining various aspects of each team's roster. Today, the time has come to focus on a key number for the upcoming season. For the Tigers, it's 1.9: the highest Wins Above Replacement total for a member of the Tigers' bullpen in 2014.
LAKELAND, Fla. -- The Tigers do not tend to be keen on Wins Above Replacement, the metric many cited in the case against Miguel Cabrera's Most Valuable Player Awards. In terms of the Tigers' bullpen, however, it might well sum up the value quite nicely.
The highest Wins Above Replacement by a Tigers reliever last year was 1.9, going by the baseball-reference.com formula. That belonged to Al Alburquerque.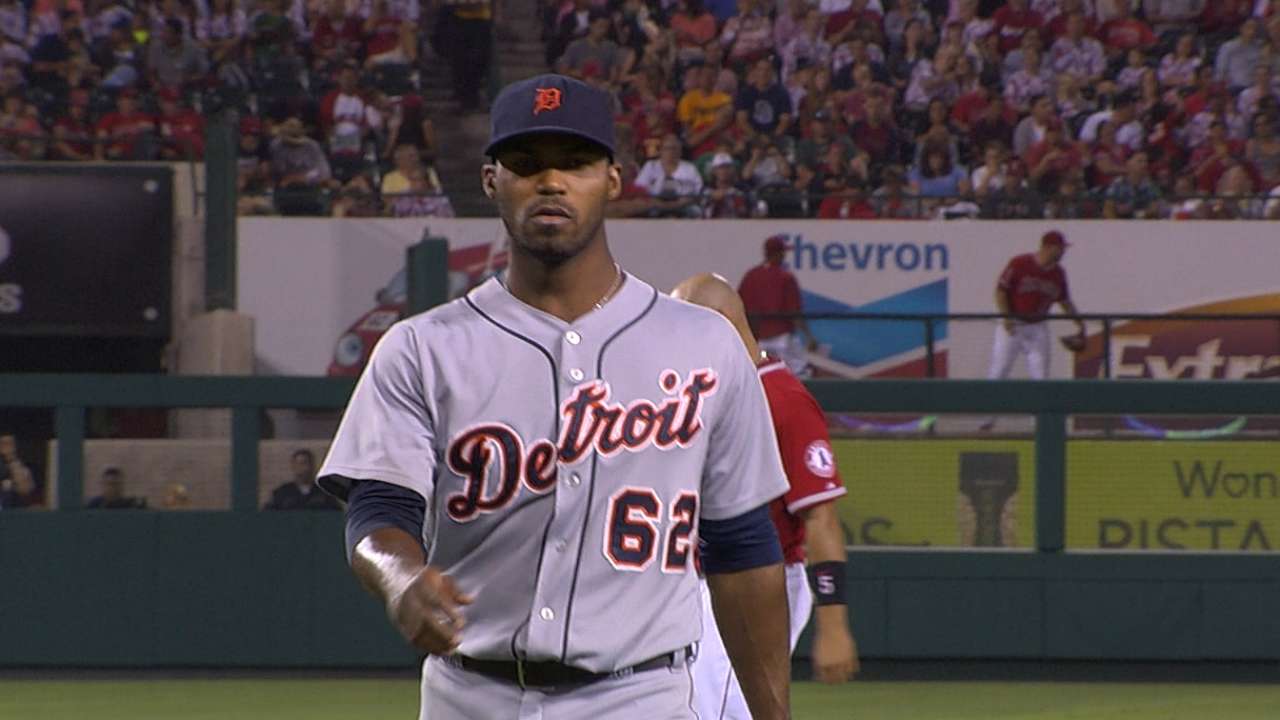 Going by the Fangraphs.com formula, no Detroit reliever came close to that. Joba Chamberlain had the highest by their calculations at 0.6.
Either way, it's a stunning indictment of a bullpen's value on a 90-win team. It's also a sign of what the Tigers have to figure out to take the next step.
Detroit did not jump into the bullpen spending spree that marked the early part of the offseason. Its upgrades were more internal, leaning heavily on a full, healthy season from Joakim Soria, a healthy Bruce Rondon and an improvement from Ian Krol. Part of the improvement, too, is expected out of a manager who now has a year of experience handling a bullpen.
"Since Day One of last year, I've been aware of the bullpen," Brad Ausmus said. "I think that's probably the trickiest area for a manager, and overuse or complaints from relief pitchers that they're being under- or over-utilized can cause problems on a team. So I've been aware of that from the get-go.
"I think last year we had a little bit of a luxury. We had guys like Max Scherzer, David Price, Rick Porcello who actually went deep, we had guys who were throwing 200 innings, which makes it much more manageable for a manager in terms of limiting the innings for relief pitchers."
Ausmus has some of that this season, but not as much. And with rough Spring Training numbers up and down the reliever roster, it's an area that is again in focus as the Tigers open the season.
The Tigers gave up two Top 10 prospects to acquire Joakim Soria from Texas at last July's Trade Deadline expecting that he'd be a huge piece. Instead, between early August struggles and an oblique injury that cost him several weeks, he ended up finishing with a negative-0.1 WAR, not counting his American League Division Series meltdown.
Soria is healthy now, and he's the one Tigers reliever who has looked consistently solid this spring. He hasn't allowed a run in eight innings, and he has allowed just two baserunners in his last seven innings. He hasn't just looked more like the guy from Texas, he has shown signs of the Soria who dominated the ninth inning in Kansas City from 2007-11 before having Tommy John surgery.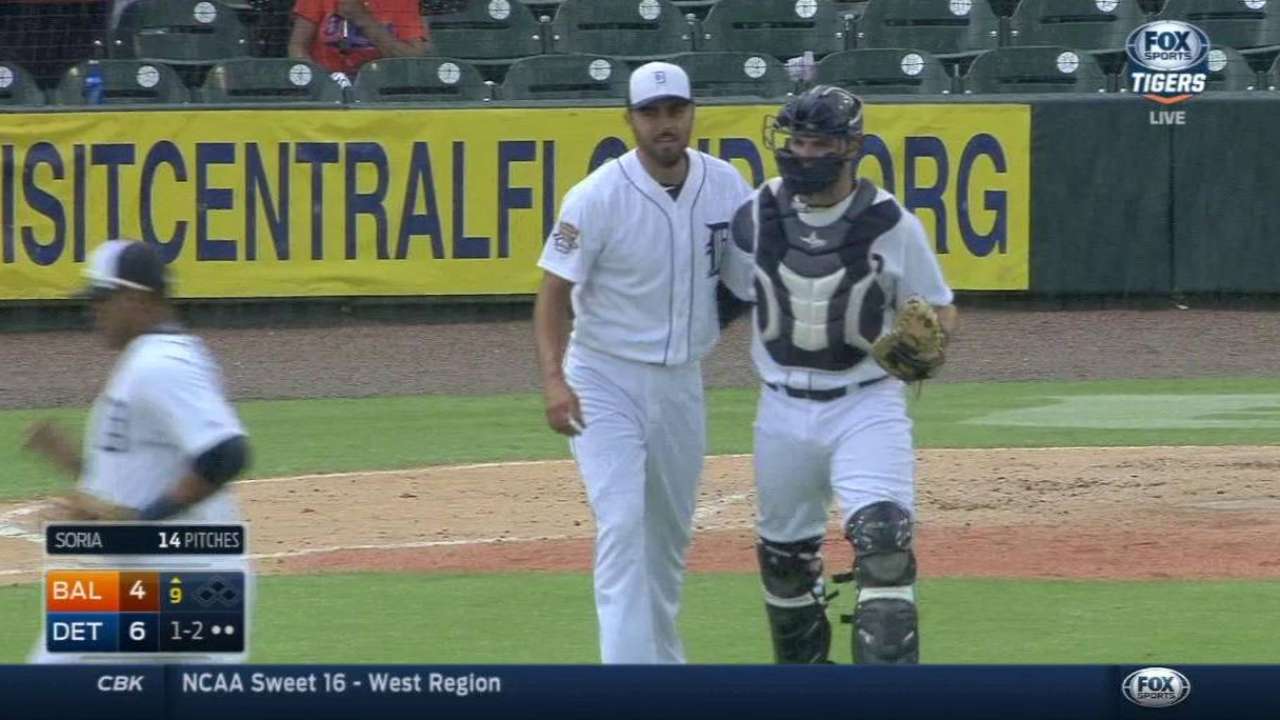 "I've been feeling very good," Soria said. "I felt good after my first outing. I've just tried to stay closed [in delivery] and have fun out there."
Soria went from a pitcher without a set role last fall to Detroit's setup man this spring. If he continues pitching like this, his ascension to the ninth inning might be inevitable. Regardless of role, he's the keystone for this bullpen.
If Rondon can recapture his form, he might not be far off. He has hit 100 mph on the Joker Marchant Stadium radar gun a handful of times this spring, reminding many of the fastball he used to overpower All-Star batters two summers ago. Just as important, he has shown no hesitation to throw his slider as a secondary pitch of choice.
At his best, he's the Tigers' version of Kelvin Herrera, the hard-throwing Royals reliever who helped Kansas City's bullpen become the determining factor of last postseason.
From there, Detroit is counting on strength in options. Krol has shown a discipline he lacked at times last season along with the arm strength he lost as the year went on, making him a potential primary lefty once again. Alburquerque, the slider-throwing strikeout machine who was arguably underutilized down the stretch last season, has honed a very good two-seamer to go with his dominant pitch. Angel Nesbitt is a young arm on the rise, and lefty Kyle Ryan has had a very good spring.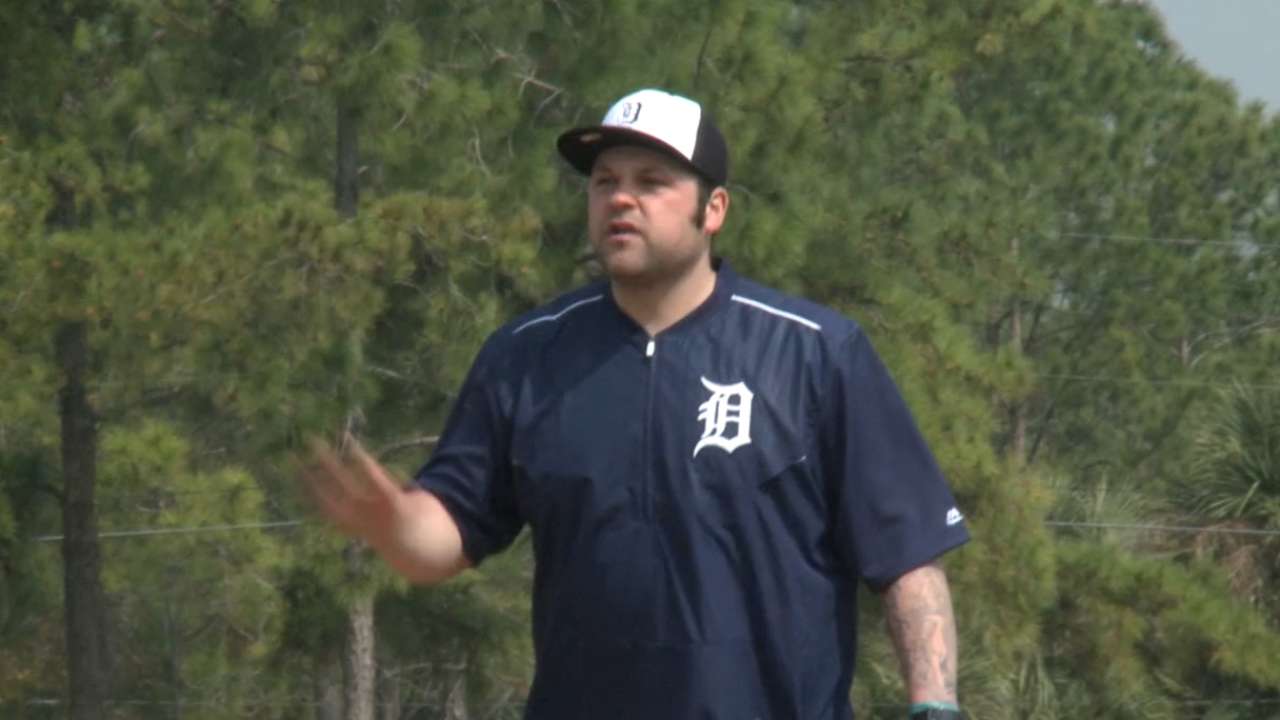 Add in veterans trying to find their form in Chamberlain, Joe Nathan and Tom Gorzelanny, and the Tigers have options to throw out. It's up to Ausmus and his staff to put the group together. Somehow, it has to add up to more than they had last year.
Jason Beck is a reporter for MLB.com. Read Beck's Blog and follow him on Twitter @beckjason. This story was not subject to the approval of Major League Baseball or its clubs.