Ramirez likely headed for spot in Rays' rotation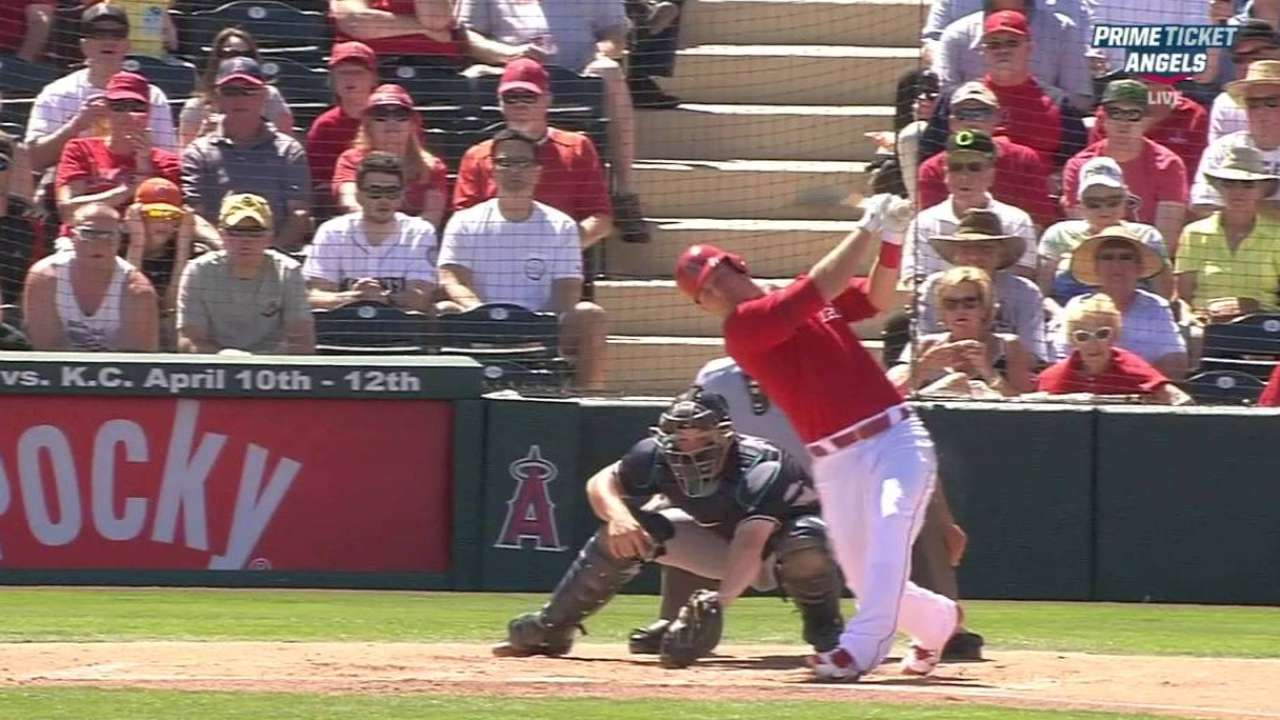 ST. PETERSBURG -- Less than 12 hours after acquiring right-hander Erasmo Ramirez from the Mariners, the Rays talked about the merits of the deal that sent left-hander Mike Montgomery west.
"Erasmo, obviously excited," Rays manager Kevin Cash said. "He's going to help us. ... If you look back at his track record, he put together a really good season, early, a couple of years ago. Maybe a couple of hiccups lately, but I think we take our chances because of the stuff and then getting him with [pitching coach Jim Hickey] and [bullpen coach Stan Boroski], hopefully he can help us out."
Ramirez had a nice rookie season for the Mariners in 2012, but has not had the same aura since. He did make the Mariners' 2014 Opening Day roster and started their second game, but he spent the season on the shuttle between Seattle and the Minor Leagues. In seven stints with the big league club in 2014, he finished 1-6 with a 5.26 ERA.
"Overall, our starting depth is deeper after this transaction," said Rays president of baseball operations Matt Silverman. "Erasmo gives us more starting pitching on our club and in our system. While Mike could start, we have him in a relief role, and so now we have more length and more options as we work through the injury challenge that we have in April."
Because Ramirez is out of options, he needs to be a part of the team's 25-man roster or else the Rays could lose him. Cash said worrying about how to keep the right-hander is not a concern.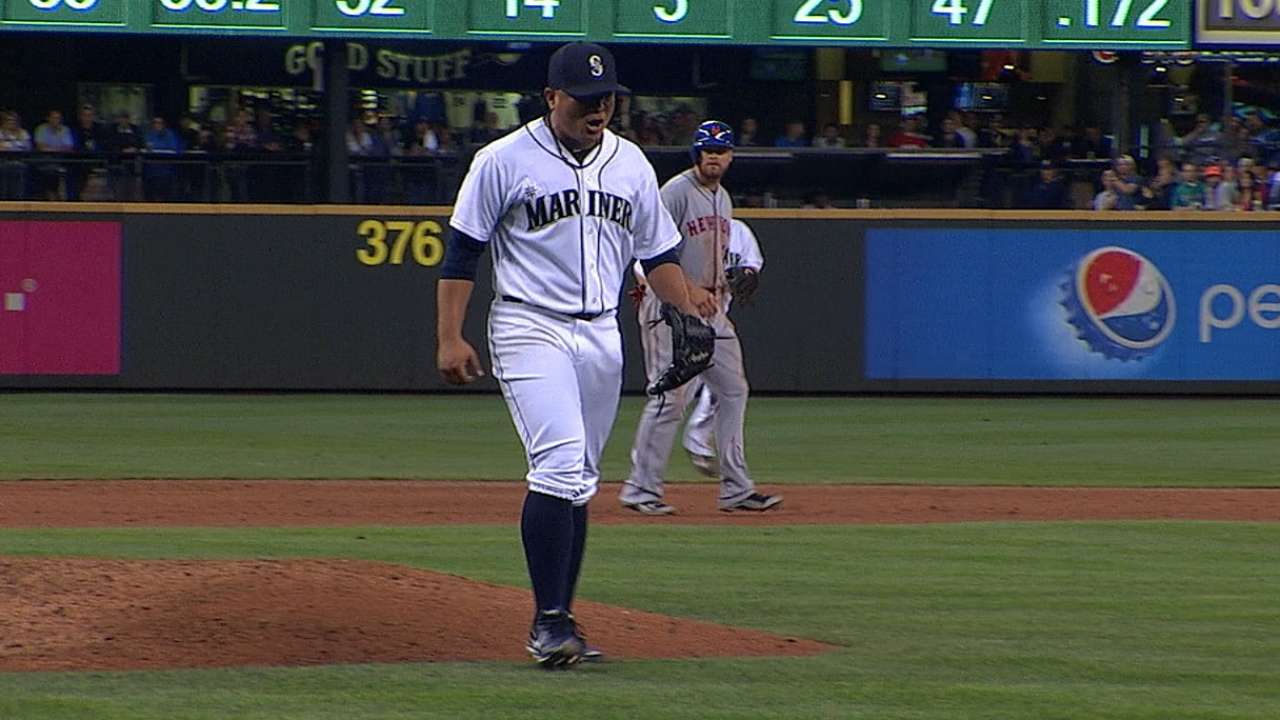 "Yeah, he's going to be on our team," Cash said. "He's with us. And I don't think we give up a guy like Mike Montgomery if we don't think he can impact us for quite some time."
Ramirez's arrival will likely bump right-hander Matt Andriese out of the No. 4 spot in the rotation. Ramirez also could be used in long relief. Because of the off-days and the team's schedule, they don't need a fifth starter until April 14.
"Most likely, [he'll be in the starting rotation]," Cash said. "But we're not ready to commit to that. But most likely. We have to get him here first. Talk to him. See what he's been doing and stuff like that."
Cash said the team was hoping Ramirez would arrive Wednesday night.
Starters Alex Colome (pneumonia), Alex Cobb (right forearm tendinitis) and Drew Smyly (left shoulder tendinitis) will not be in the rotation for the first few weeks of the season, which prompted the move to find a starter to help bridge the gap.
At the Minor League level in 2014, Ramirez pitched in 16 games between Triple-A Tacoma and Class A Advanced High Desert, going 6-6 with a 3.91 ERA. Following the season, he pitched for Cardenales de Lara in the Venezuelan Winter League, going 2-0 with a 0.30 ERA and 22 strikeouts in five starts.
He is 1-2 with a 6.23 ERA in five appearances this spring. Over parts of three Major League seasons, he is 7-12 with a 4.62 ERA in 47 games (35 starts). He was originally signed by the Mariners as a non-drafted free agent in 2007 from Nicaragua and could become the first Nicaraguan-born player to appear in a game for the Rays.
Montgomery, 25, pitched in six games out of the bullpen this spring, recording a 2.38 ERA with one save. He spent the 2014 season with Triple-A Durham, where he went 10-5 with a 4.29 ERA and was named an International League midseason All-Star. Over seven Minor League seasons, he has compiled a 42-47 record and 4.28 ERA in 155 games (150 starts).
"Mike has given himself the ability to pitch in Major League games and fulfill his dream," Silverman said. "He has worked really hard to get his career back on track, and Seattle sees what we see in him.
"He's a left-handed pitcher who has real upside, and given the fact that he has an option left, they now have some flexibility with him. And that was, I think, part of the motivation. Erasmo was out of options and didn't fit their club. He fits our club better, and Seattle has more time with Mike to help him develop and fulfill his potential."
Cash noted that the Rays liked Montgomery, and he's now headed to a destination where he's wanted as well.
"Just with the need of what was taking place this spring with some of our pitchers, this probably helps us out more immediately," Cash said. "But Monty had a good camp. I didn't see it yesterday. But by all reports, he was throwing well. He was making good strides. So we wish him nothing but the best and success."
Montgomery was acquired from the Royals on Dec. 9, 2012, as part of a seven-player trade involving James Shields.
Bill Chastain is a reporter for MLB.com. This story was not subject to the approval of Major League Baseball or its clubs.