Everything you need to know about service time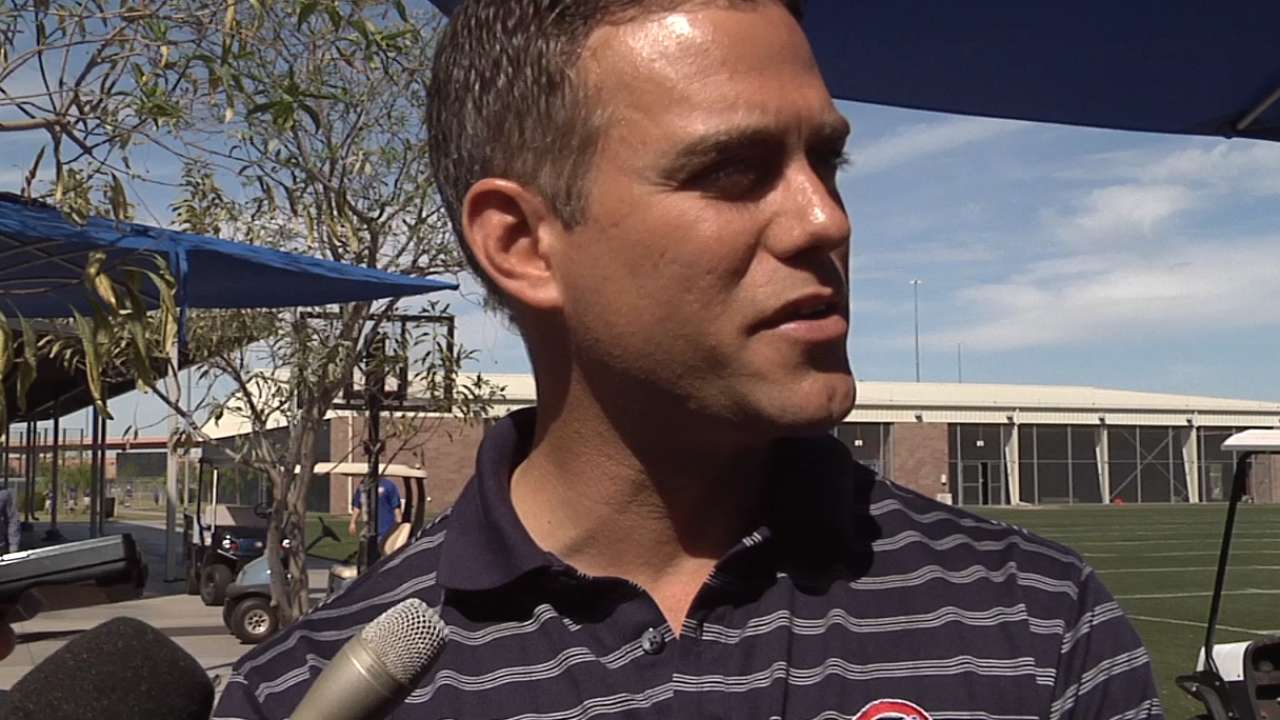 Major League service time, which ultimately decides how long a team has control over a player during the beginning of his career, is always a hot topic around this time of year. The rules regarding service time can sometimes be tough to understand, so here is a primer.
Service time pertains to a player's days spent on the 25-man roster. Once a player reaches the Major Leagues, his contract is under team control for six years of service time (a year of service time is 172 days), and that consists of approximately three years near the league minimum salary and three or four years of arbitration (see below).
As is the case with the much-talked-about demotion of the Cubs' Kris Bryant, teams can affect players' service time -- and therefore their free-agency timeline -- depending on when they choose to call them up to the Majors.
Per the collective bargaining agreement, a year of service time is considered 172 days, and the Major League season generally lasts 183 days -- 162 games plus 21 off-days. Therefore, the Cubs can keep Bryant in the Minors for two weeks, call him up and ensure that he would not reach a full year of service time this year, and thus would not reach six full years' worth in six seasons. Those two weeks in April 2015 would buy the Cubs a full year of Bryant's team-controlled contract six years down the road, in 2021.
Teams can tally those handful of Minor League days throughout the season, but if a player is near Major League-ready, it's most common for them to spend them all at the beginning of the year, and then call the player up for the long haul sometime in April. We saw this last season with George Springer, who was called up on April 16.
On the flip side, players receive service time when they are on the Major League disabled list, which means that Zack Wheeler will move closer to free agency even though he won't pitch this year.
Often times rosters or bios list a player's service time in decimal form -- so if a player has seven years and 121 days of time, his figure would read "7.121." Players become a free agent the winter after they hit 6.000.
Arbitration and Super Twos
Service time also has an impact on when a player hits arbitration. After three years of service time, a player becomes arbitration-eligible, which is when a salary typically increases from the Major League minimum and is based on a player's individual performance on a market scale, as well as on -- you guessed it -- his service time.
In some cases, certain players -- Super Two players -- can become arbitration-eligible before reaching three full years of service time. The provisions are that they have less than three years of time, but more than two; and they must rank within the top 22 percent of all two-year players in terms of service time. Those players then receive four years of arbitration status, rather than three.
A player with three years of service time may not be removed from the Major League 40-man roster without his permission, and a player with five years of service time may not be optioned to the Minors without his consent.
Joey Nowak is a reporter for MLB.com. Follow him on Twitter at @joeynowak. This story was not subject to the approval of Major League Baseball or its clubs.