Craig's inside-the-parker fires up Red Sox
Bianchi hits big double before late rally falls short; Wright struggles on mound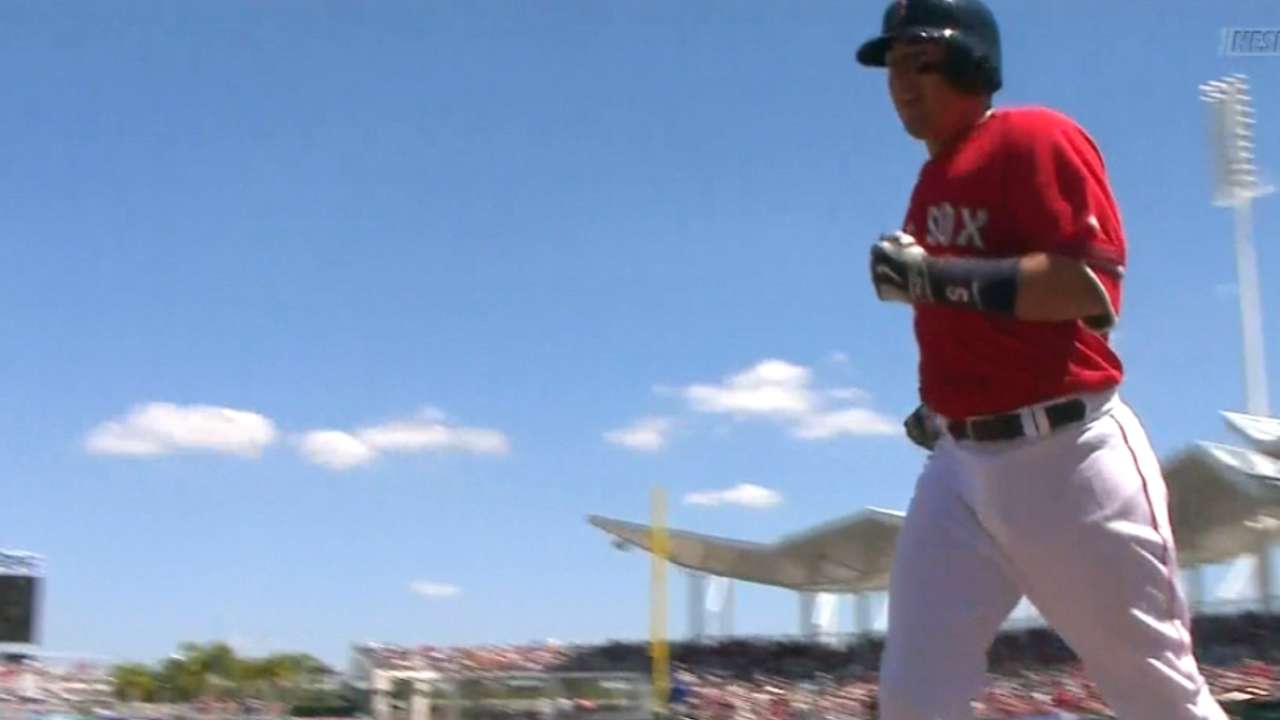 FORT MYERS, Fla. -- Allen Craig put the Red Sox on the board by hitting an opposite-field, inside-the-park homer, but the rallying Red Sox couldn't catch the Blue Jays in a 9-7 loss Wednesday at Jet Blue Park.
Craig's drive to right hit a railing above the wall and then took a wild bounce on the warning track, where Jose Bautista had to chase it down. When Bautista finally caught up to it, he fell down and tossed the ball to center fielder Dalton Pompey. But Craig scored standing up.
"I don't think I've ever done that," said Craig. "I don't think I've ever come close. That was fun. That was exciting."
Justin Smoak's RBI double sparked a three-run seventh inning for the Blue Jays, before Ryan Goins homered and Danny Valencia added an RBI ground-rule double to give Toronto a 9-4 lead in the eighth. Matt Spring hit a two-run double in the bottom of the frame, and Blake Tekotte hit an RBI single in the ninth to lead Boston's comeback attempt.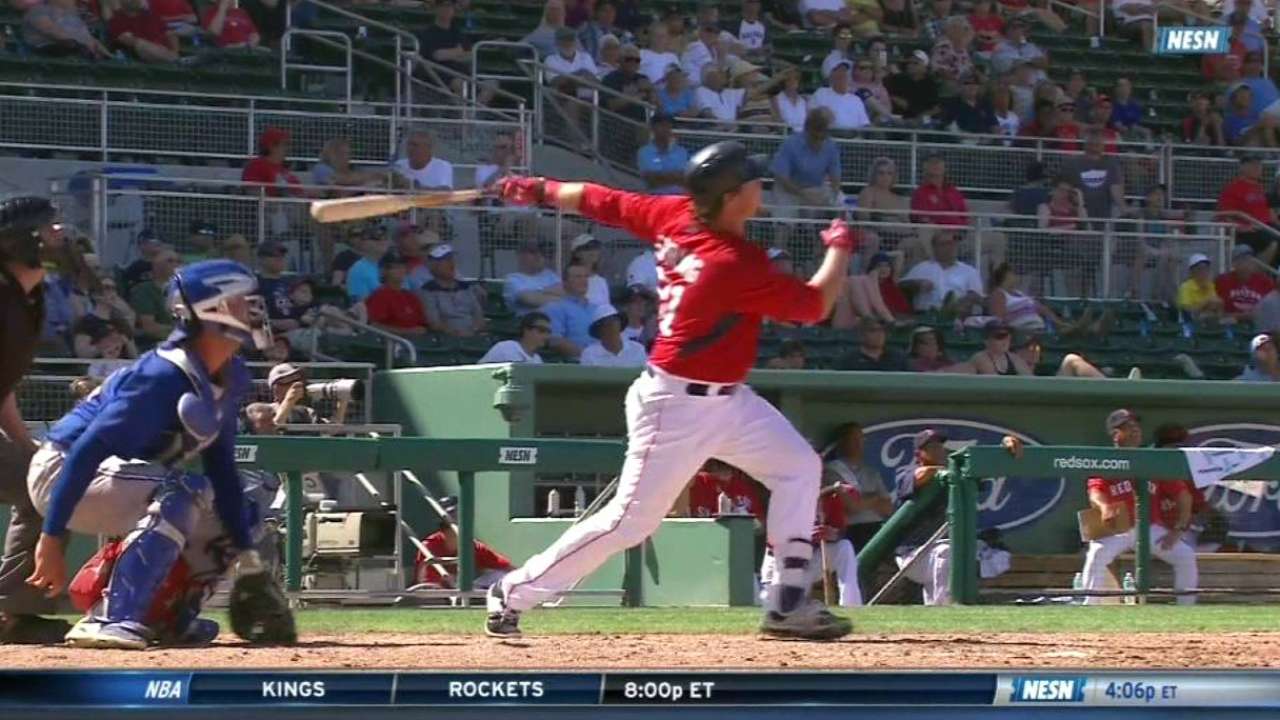 Blue Jays right-hander Drew Hutchison tuned up for his start on Opening Day by holding the Red Sox to three hits and no runs over three innings.
"I thought he looked good," Blue Jays manager John Gibbons said of Hutchison. "He's ready to go, and for the most part, I thought he was pretty sharp. Good choice for Opening Day."
Things did not go as well for Steven Wright, who is trying to pitch his way onto the Boston roster. The knuckleballer gave up four hits and three earned runs over 3 2/3 innings, walking four and striking out four.
Edwin Encarnacion looked in midseason form, belting a towering solo shot to left for the Blue Jays. Josh Donaldson ripped a ground-rule, two-run double in the first inning.
"I just threw a regular knuckleball, and it didn't drop," said Wright about Encarnacion's home run. "It was going to be probably a high strike. He's a good hitter. I would consider him as a free-swinger type of guy. But he's got a lot of pop. It didn't drop. If it drops half an inch more, it's probably a topper. Instead, it goes 500 feet."
Jeff Bianchi drilled a three-run double for the Red Sox to tie the game in the bottom of the sixth.
Up next: Right-hander Rick Porcello will make his last start of Spring Training in Thursday's 7:05 p.m. ET road game against the Twins, live on MLB.TV. Lefties Craig Breslow and Robbie Ross Jr. will see action out of the bullpen, as will righties Brandon Workman and Matt Barnes.
Ian Browne is a reporter for MLB.com. This story was not subject to the approval of Major League Baseball or its clubs.