Freeman the key for Braves as leader, face of team
First baseman credits newcomer Gomes with making him work even harder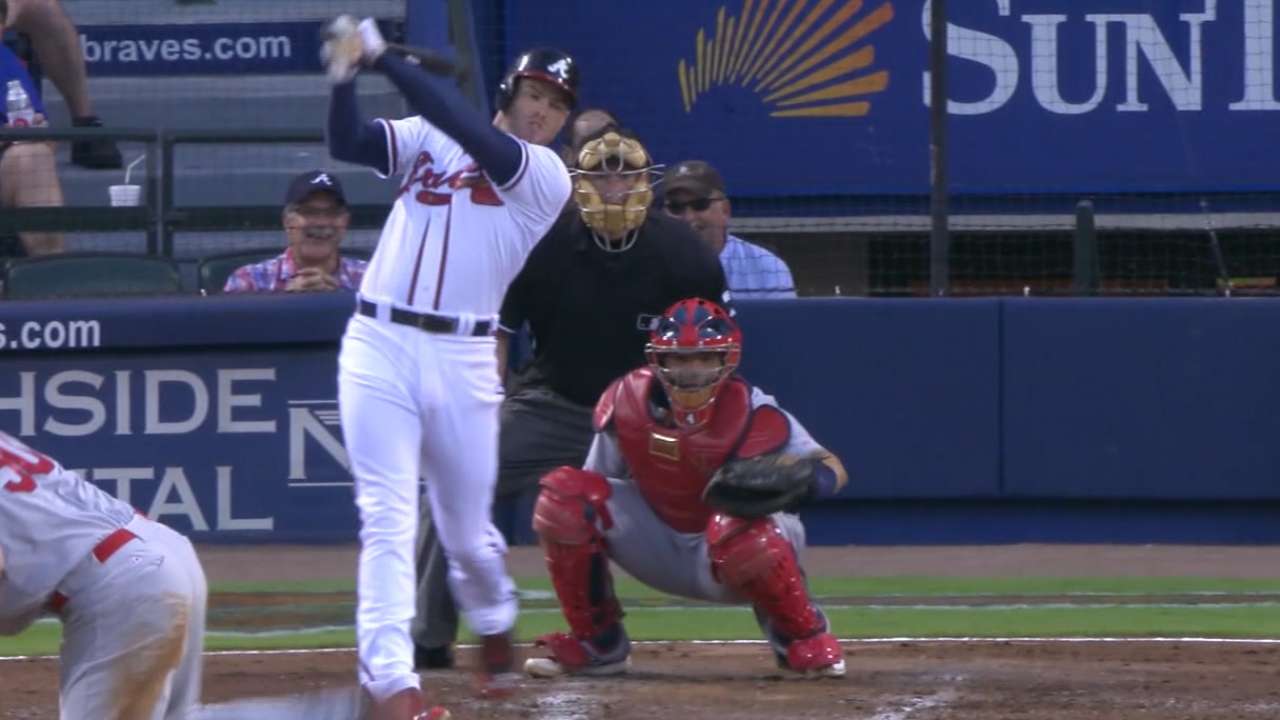 LAKE BUENA VISTA, Fla. -- Less than 24 hours after signing with the Braves in January, Jonny Gomes returned to his Arizona home and sent a motivational text message that awoke Freddie Freeman in Atlanta at 8:42 a.m. ET.
"The message was very energetic and I looked at the time and said, 'It's like really early where [Gomes] is,'" Freeman said. "It got me excited. He has pushed me from Day 1."
The fact that Freeman stands as the cornerstone of the Braves' franchise has given Gomes even greater reason to believe he has the responsibility to consistently motivate the All-Star first baseman, who at 25 years old has already established himself as the player who can most significantly impact the success Atlanta experiences through the early portion of the next decade.
"Everybody talks about superstars and how good they are," Gomes said. "When they go bad, it might be for just a week. The grinders or civilian type of ballplayers can go bad for more like a month. So, nobody ever talks to [superstars] about their bad because it's just a week. But why don't we push them so that their slump lasts just three days? Or make them know that instead of being the best on their team, they should be the best at their position in the whole game?
"Those [superstars] don't get pushed because there's no one better on the team. So, there's got to be someone who is willing to put the time into those guys as well. Because if [Freeman] slumps a week, we're [going to feel it]."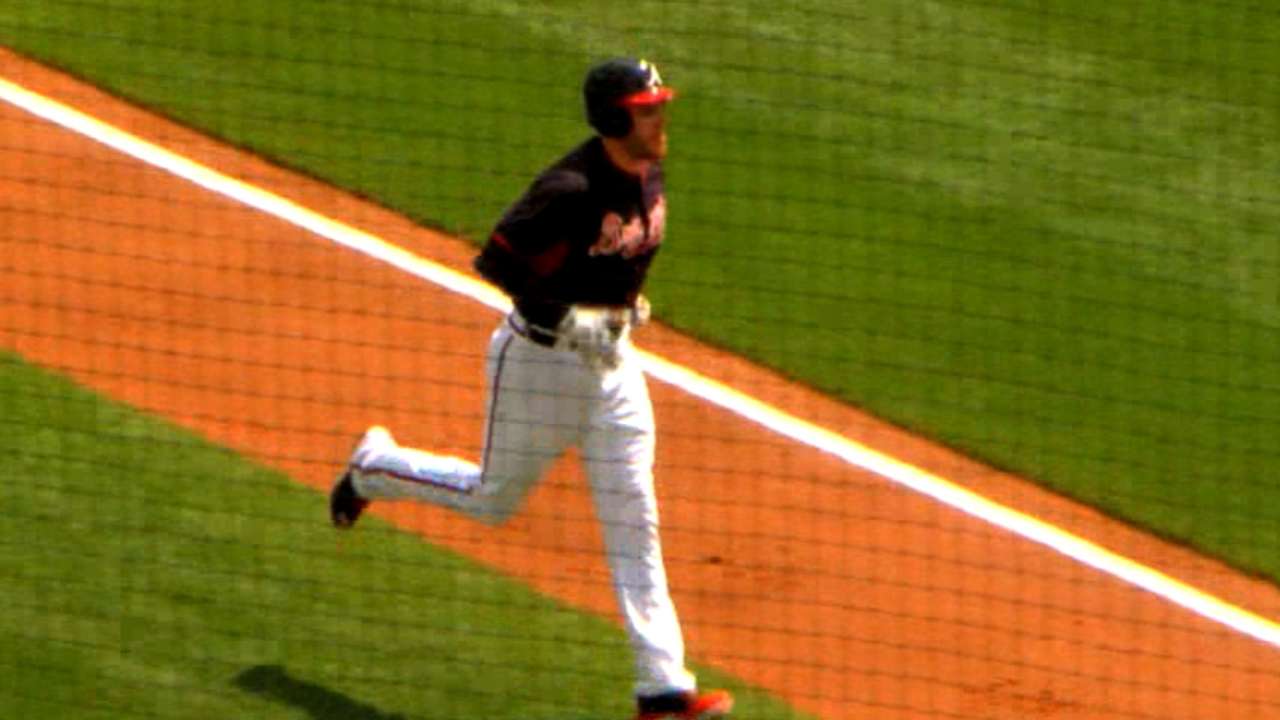 As Freeman prepares for his fifth full Major League season, he easily stands as the most imposing figure within a lineup that no longer includes the other power resources that were present before Justin Upton, Evan Gattis and Jason Heyward were traded this past offseason. But instead of complaining about the lack of protection he will have this upcoming season, the young first baseman bought into the club's hope that additional speed and more consistent contact will allow this currently suspect Atlanta offense to exceed expectations.
"Just because people are picking us last and this and that doesn't mean you have to play like that," Freeman said. "This is baseball. It's 162 games. You might look good on paper, but that doesn't mean anything. It doesn't matter that we don't have Jason, Justin and Evan. We won 79 games with them last year. It was time to change things, and we did it."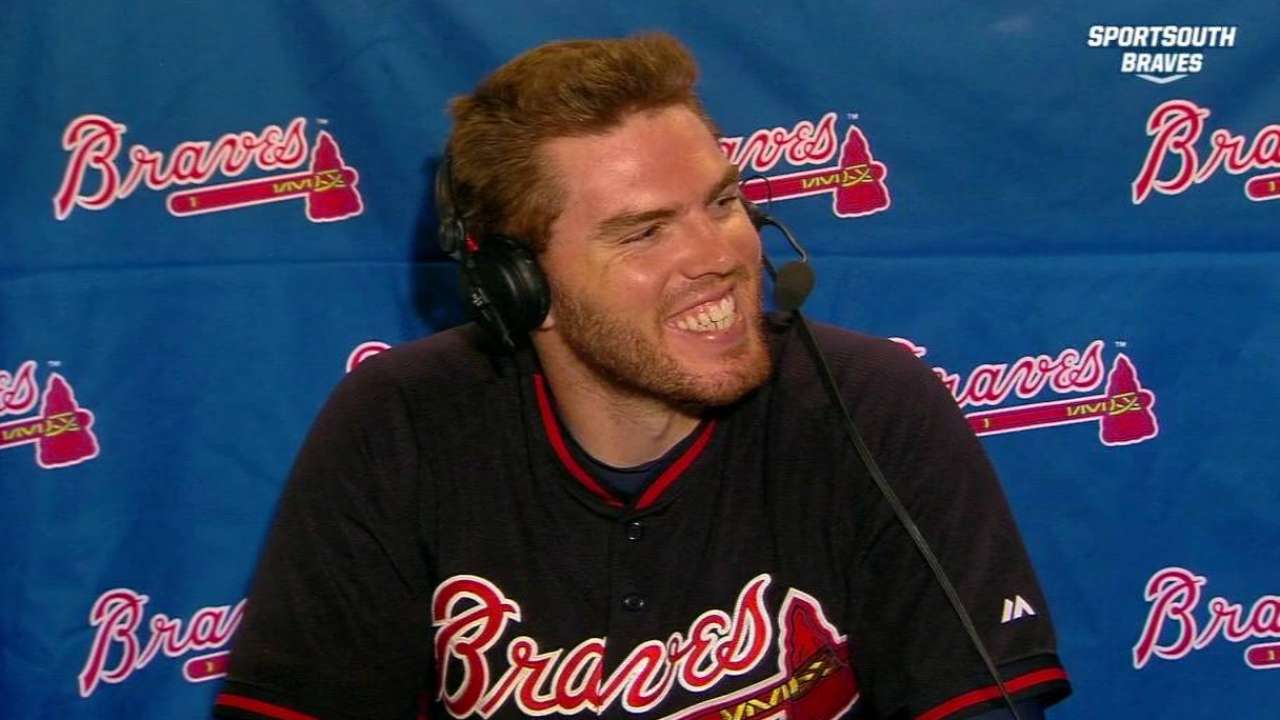 This is the kind of mentality Gomes has attempted to create while pushing Freeman to enter the batting cages before 8 a.m. during the early days of Spring Training and take extra flips (a batting practice drill) even on those days when he hasn't felt the need. This is a similar approach that Gomes took with former A's teammate Josh Donaldson, who credited the veteran outfielder's influence as a significant reason why he became an American League MVP candidate in each of the past two seasons
"Every year, there is going to be someone who comes in and changes the course of your career," Freeman said. "Jonny Gomes has done that for me. He's made me want to work harder and prepare harder. He makes everyone in this clubhouse believe that they can win, and we definitely need that this year."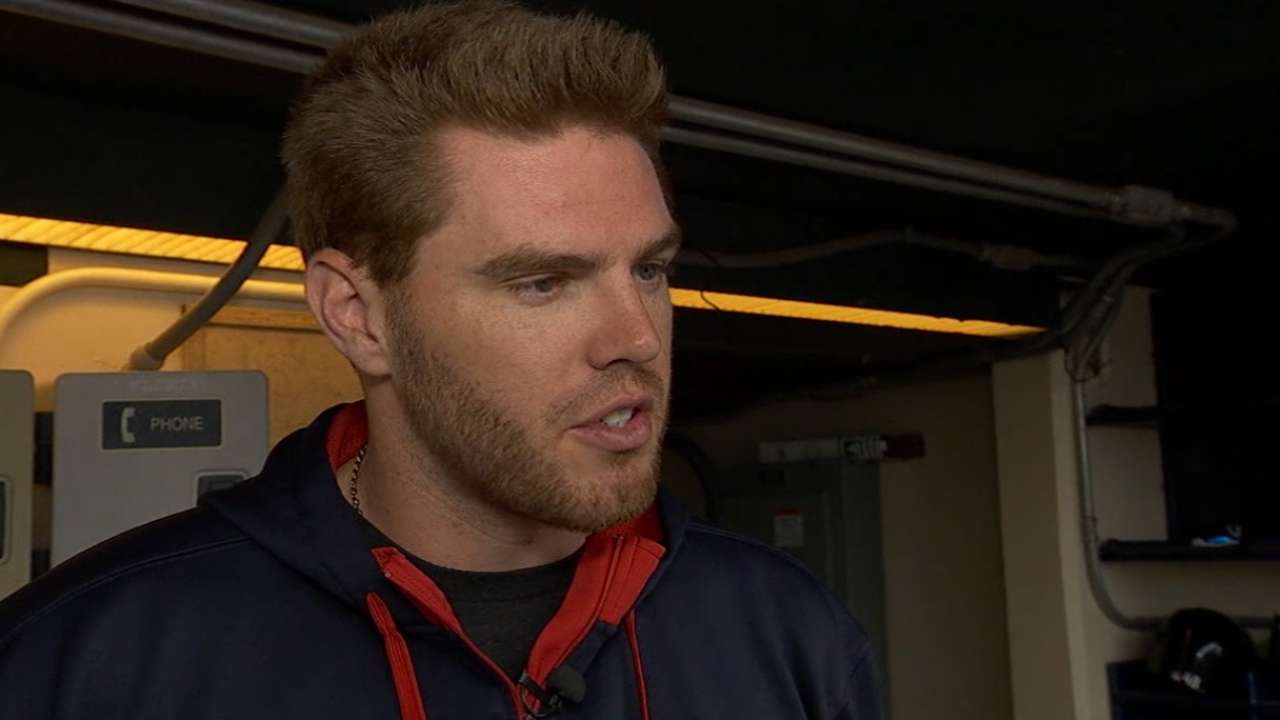 If the Braves are going to win this year, they will need to receive offensive production from some of their newcomers -- Nick Markakis, Eric Young Jr., Jace Peterson and Gomes -- and some of their holdovers -- Andrelton Simmons and Chris Johnson -- who struggled last year. But most importantly, they need to provide consistent run-producing opportunities that will give Freeman a chance to further prove why he was given an eight-year, $135 million contract last year.
"One guy is not going to carry a team," Freeman said. "They can for two weeks, but not for a whole season. So, you have to rely on the guys in front of you and behind you to get the job done. I believe we have the guys here to do that."
Mark Bowman is a reporter for MLB.com. This story was not subject to the approval of Major League Baseball or its clubs.