McClendon ready to help Mariners take next step
After laying a strong foundation, the Seattle skipper knows the club can go far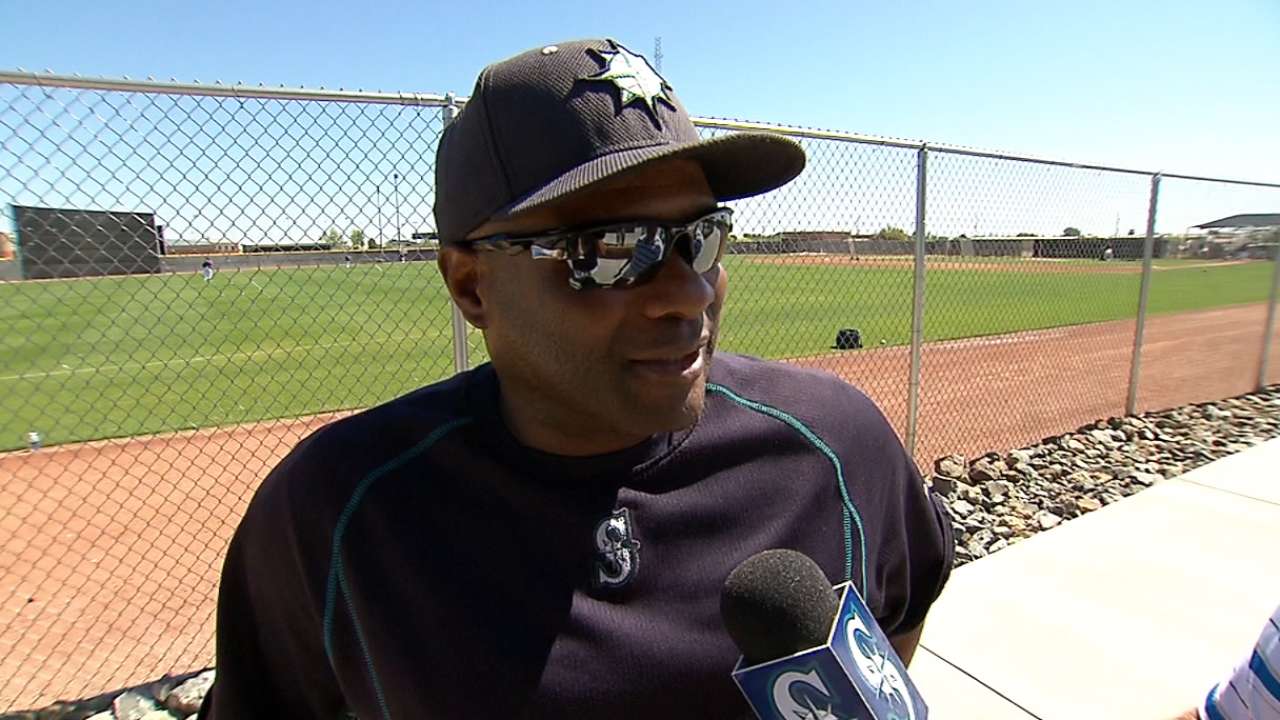 PEORIA, Ariz. -- Mariners manager Lloyd McClendon is preparing for his 36th Opening Day in professional baseball, a fact that tells the second-year Seattle skipper one thing.
"I'm getting old," McClendon says with a chuckle.
But some things never get old for a baseball man and the anticipation of a new season stands high on that list. McClendon, 56, keeps a pretty even keel throughout the ups and downs of a 162-game season. Yet he's as eager as everyone else involved with the Mariners to get the 2015 season underway and see how things unfold with a club that added some key pieces after missing the postseason by just one win last year.
"I think we laid a real nice foundation last year," McClendon said of his initial 87-75 season. "We made some really nice additions this year that should make this club better. We're excited about this season. The expectations are high and rightfully so. This is a good club.
"But the game is played between the lines, not on paper. We need to get it done on the field and certainly with our preparation, and I think our guys are going about that pretty good."
McClendon, who coached under Jim Leyland with the Tigers for eight years before joining the Mariners, has been part of some outstanding teams. The Tigers went to the playoffs four of those seasons and advanced to the World Series twice.
He knows what it takes to put together a championship-caliber club and he sees his Mariners taking necessary steps in that direction.
"I would say last spring we were learning how to win," he said. "This spring, we expect to win. That's a big difference."
McClendon knows that good players make good managers. He said a year ago he got a lot smarter when the Mariners signed Robinson Cano. And his IQ hiked a few more notches with the addition of Nelson Cruz this offseason. His offense now has some firepower to support a pitching staff with the lowest ERA in the American League last year.
The 3-4-5 trio of Cano, Cruz and Kyle Seager were all American League All-Stars last season. McClendon feels the midseason trade for leadoff man Austin Jackson and offseason acquisitions of Seth Smith, Justin Ruggiano and Rickie Weeks added veteran hitters and depth that was sorely lacking in 2014.
And putting Cruz in the middle of the lineup changes the entire dynamic.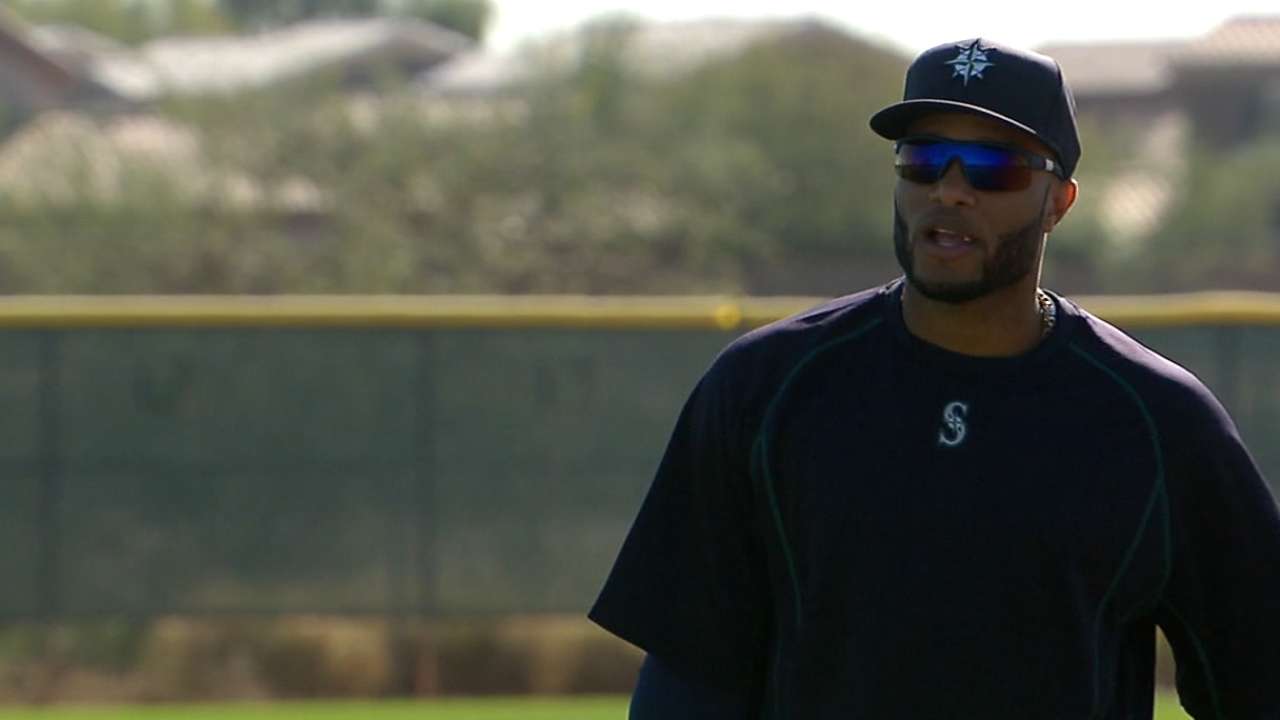 "Nellie makes us better, no question about it," McClendon said. "He lengthens that lineup out, he gives protection to Robbie, he gives Seager more opportunities to drive in runs. We have guys dropped down a slot in the lineup, which is going to make us better and the lineup longer. The addition of Seth Smith, Ruggiano, Jackson for a full year ... it should be an exciting year for us."
In the middle of that push for Seattle's first playoff berth since 2001, McClendon will provide the guiding hand. He proved his first year to have a deft touch with the pitching staff. He brings an intensity that gets people's attention and a direct approach that lets his players know what is expected.
In his first year on the job, he proved to be an excellent match for a young Seattle squad that was beginning to blend in more veteran talent. This year, he's got more of the latter to work with and as a result, expectations are high.
Just how good could these Mariners be?
"If you're asking me how many wins we're going to have, I don't have an answer for that," he said earlier this spring. "Listen, we're good and barring injuries we're going to be very competitive. Where that's going to take us, I don't know. I don't think any team in baseball can tell you that. We're like everybody else, we know where we hope to be and if all goes well, we'll have a good chance to get there."
And that journey begins Monday when the Mariners host the Angels on Opening Day at Safeco Field. For more of McClendon's thoughts, watch the video interview at the top of the page.
Greg Johns is a reporter for MLB.com. Follow him on Twitter @GregJohnsMLB as well as his Mariners Musings blog. This story was not subject to the approval of Major League Baseball or its clubs.