Flores ready to break through as key player for Mets
Entering his first full season in Majors, shortstop as confident as it gets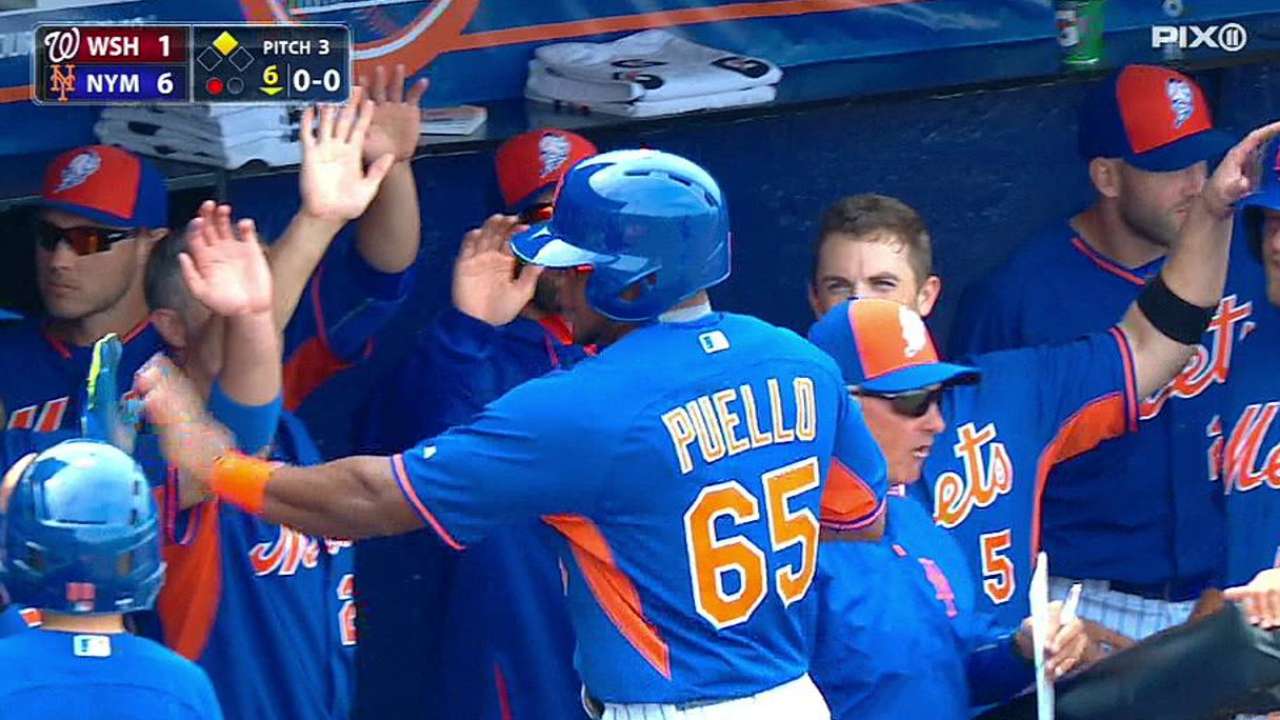 Part 3 of MLB.com's team-by-team Spring Training preview takes a look at one player integral to each club's success. With a nod to David Wright, Matt Harvey, Curtis Granderson and others, those players already have track records -- for better or for worse. Shortstop Wilmer Flores does not.
PORT ST. LUCIE, Fla. -- If there is a player within the Mets' clubhouse who rivals Matt Harvey in confidence, it is the skinny Venezuelan keeping to himself near the back of the room, fiddling with his phone or sharing a joke with Juan Lagares. Unlike Harvey, who flaunts his attitude via brashness on and off the mound, supermodel girlfriends and a gray Maserati, Wilmer Flores keeps his attitude bottled.
Yet to know Flores is to understand that at age 23, entering his first full year as the Mets' everyday shortstop, he is every bit as confident.
"I'm not going to disappoint anybody," Flores says.
Just like everyone with a vested interest in the Mets, Flores heard the rumors this offseason regarding general manager Sandy Alderson's pursuit of a shortstop. Troy Tulowitzki was never going to be a Met, but lesser names flooded the organization's consciousness early in the winter. All the while, Flores was working -- playing winter ball in Venezuela to gain more reps at shortstop, then traveling to Port St. Lucie to take part in a second annual team-sponsored fitness camp. Three days a week, Flores worked on his strength. The other two, it was speed and agility.
The result is a shortstop that looks like a shortstop. Though Flores made three errors over his first seven Grapefruit League games, he has not made one in 10 appearances since -- many of them full games or close to it.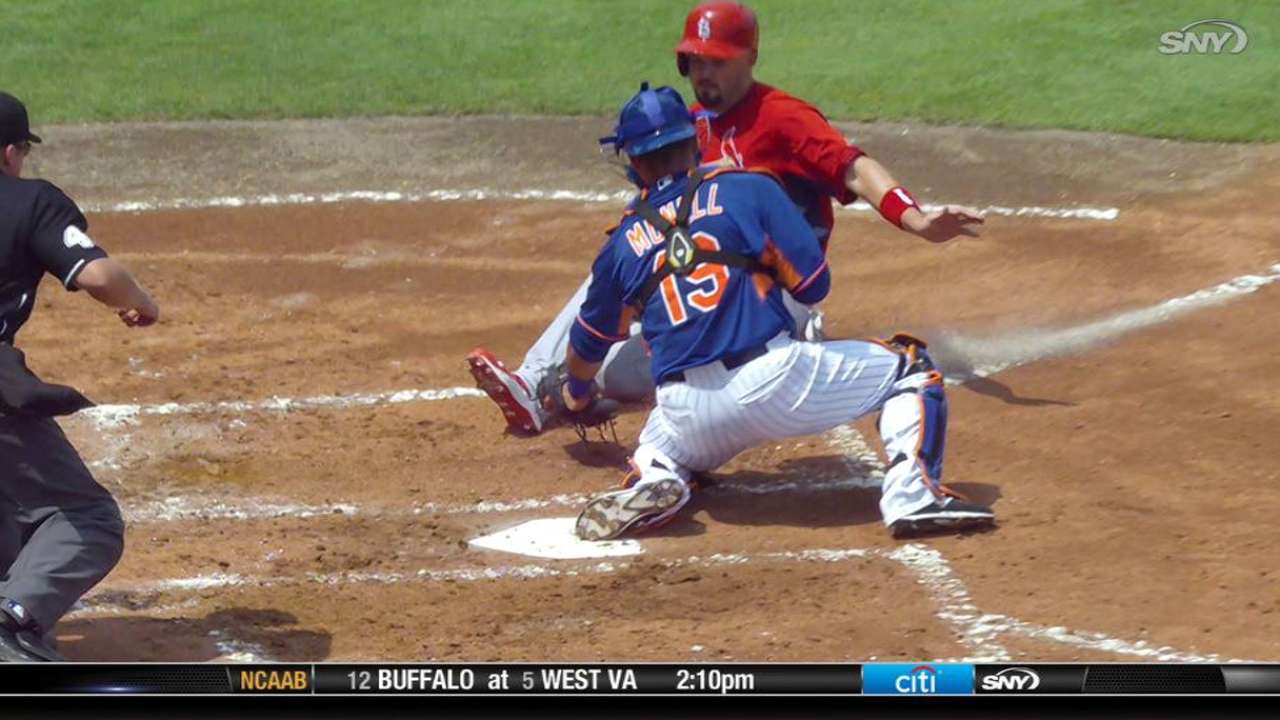 "We've talked about our pitching," manager Terry Collins said. "But you've got to catch the baseball behind good pitching."
No one understands that more than Alderson, who cracked two notable jokes at Flores' expense this winter. Introducing Cal Ripken at the Baseball Writers' Association of America's annual New York chapter dinner in January, Alderson quipped that "it's a big night for me, and for Mets fans who have been waiting all winter for me to introduce a shortstop." A few weeks later, the GM reported for jury duty in New York City. When a judge asked him what he does in his free time, Alderson replied, "I'm looking for a shortstop."
Flores heard all of it.
"It was tough, it was tough, because honestly there was a lot of talk about shortstops," he said. "But ... if you want to play in the big leagues, you have to know that this is going to happen. If you're good, people are going to say stuff. Every person out there can have their own opinion about anybody. I can't control that. But I know what I'm doing."
Whether it was a genuine belief in Flores or mere circumstance that made him the starter, the fact remains that he will be there Opening Day in Washington. The Mets are doing what they can to help, arming him with reams of information regarding opposing hitters' tendencies, allowing Flores to anticipate where they might hit certain pitches and better position himself to do something about it.
More than that, scouts say Flores is mimicking what he did late last season, when advanced metrics actually described him as an above-average defender: overcoming subpar range by making the plays right at him.
"There's nothing new about it," Flores said. "I played it before. I played for five years in the Minor Leagues. So if I tell you that I'm not feeling comfortable, I'm lying."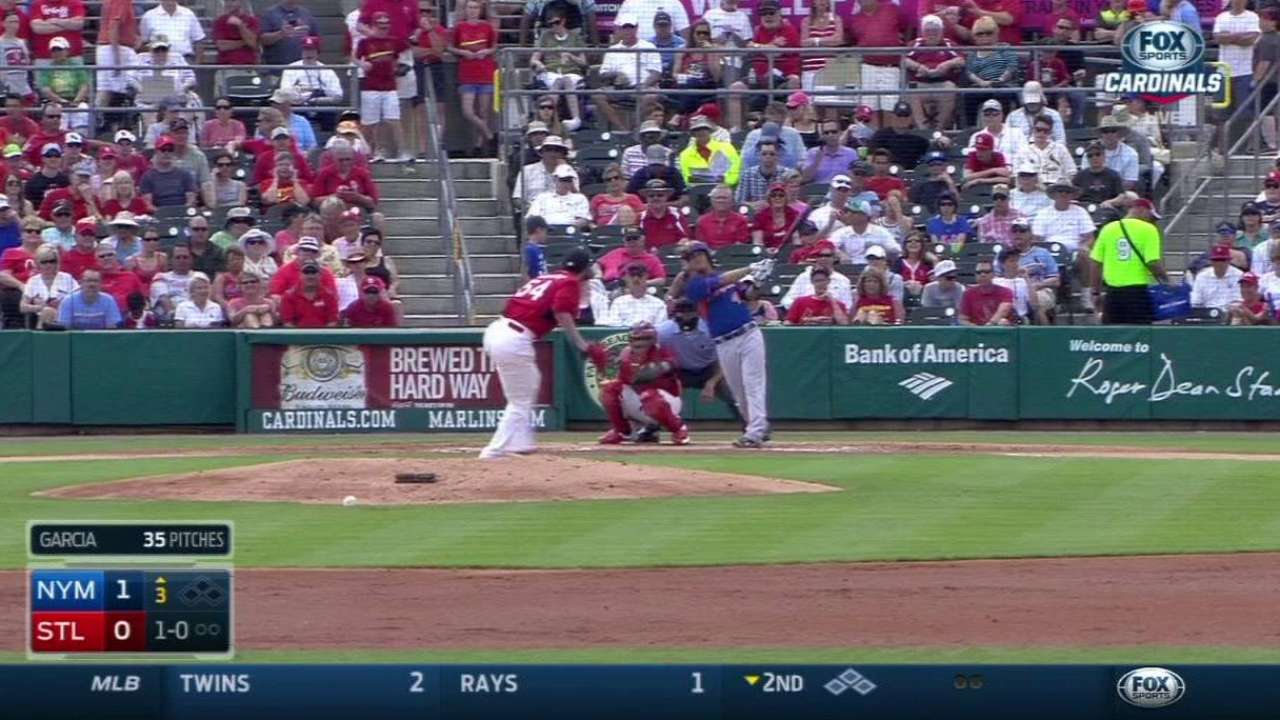 Offensively, Flores is hitting .309 with two home runs in 55 at-bats, which the Mets do not believe is much of an aberration. Tack on some defense, and -- imagine this -- his confidence might only grow.
"I've never been better," Flores said. "I'm not surprised this is what I've done. And I'll probably keep doing it."
Anthony DiComo is a reporter for MLB.com. Follow him on Twitter @AnthonyDiComo. This story was not subject to the approval of Major League Baseball or its clubs.