Hochevar will begin season rehabbing in Triple-A
Royals reliever must build arm strength before joining bullpen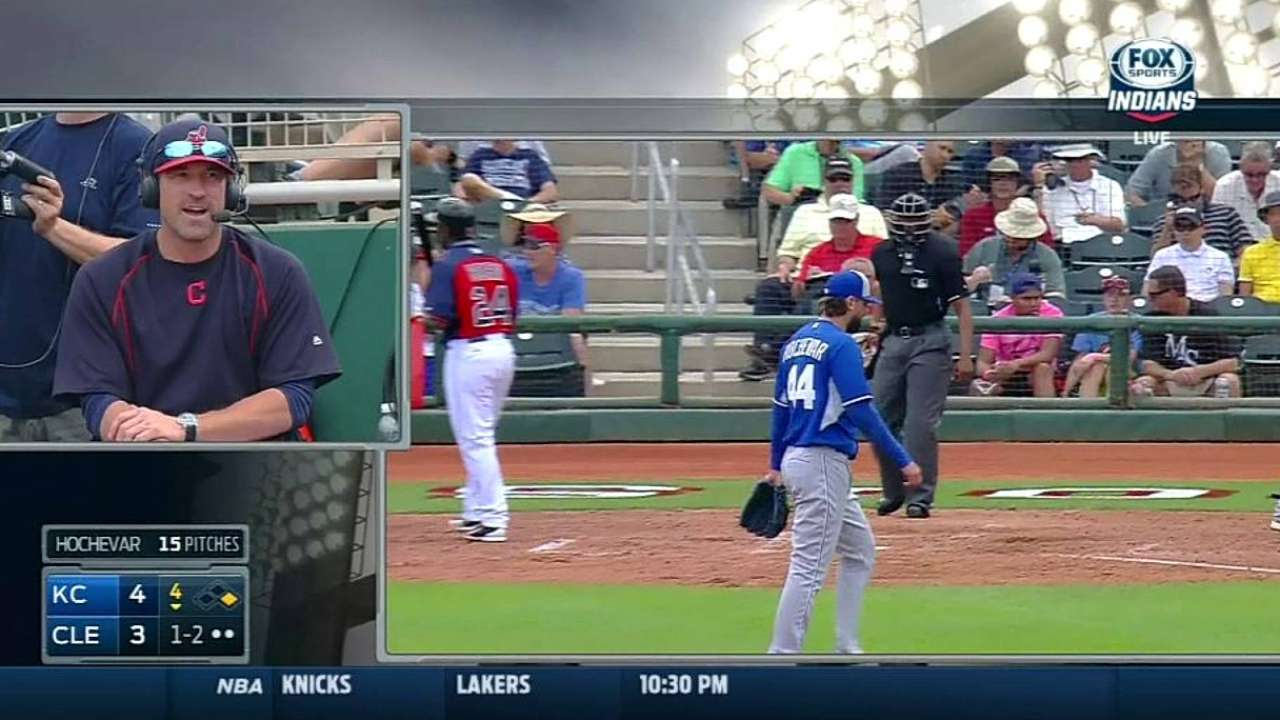 SURPRISE, Ariz. -- Right-hander Luke Hochevar, who is rehabbing from Tommy John surgery, will start the season on the disabled list at Triple-A Omaha, Royals manager Ned Yost said Tuesday.
Hochevar, just over a year removed from his surgery, has had an effective spring, posting a 2.25 ERA in four Cactus League games. But Hochevar is not yet able to go on back-to-back days.
"He just needs to continue to develop his arm strength," Yost said. "He's not ready for the rigors of a Major League bullpen. We have protected him [in Spring Training] and we need to continue to do that."
Yost said it would likely be a while before Hochevar is recalled from Omaha. The Royals start the season April 6 at Kaufffman Stadium against the White Sox.
"He's close," Yost said. "I'm looking at, hopefully, the first of May or the middle of May -- that's with no setbacks. He hasn't had [a setback], but in spring, you're ultra-protected, pitching every fourth day or every third day.
"But when the season starts, inevitably, tendinitis sets in, because of the extra work. So it's best for him to keep building his arm strength [at Omaha]. We know what he'll be for us when he's ready. We're not going to push him.
"He's a tremendous asset we're going to have in our bullpen."
Hochevar will accompany the team to Houston this weekend and will be in Kansas City for the opener and the AL Championship ring ceremony.
The Royals already have five bullpen spots set -- Greg Holland, Wade Davis, Kelvin Herrera, Chris Young and Jason Frasor.
As he has much of spring, Yost has said left-hander Franklin Morales has a "high probability" of being the sixth piece in the bullpen.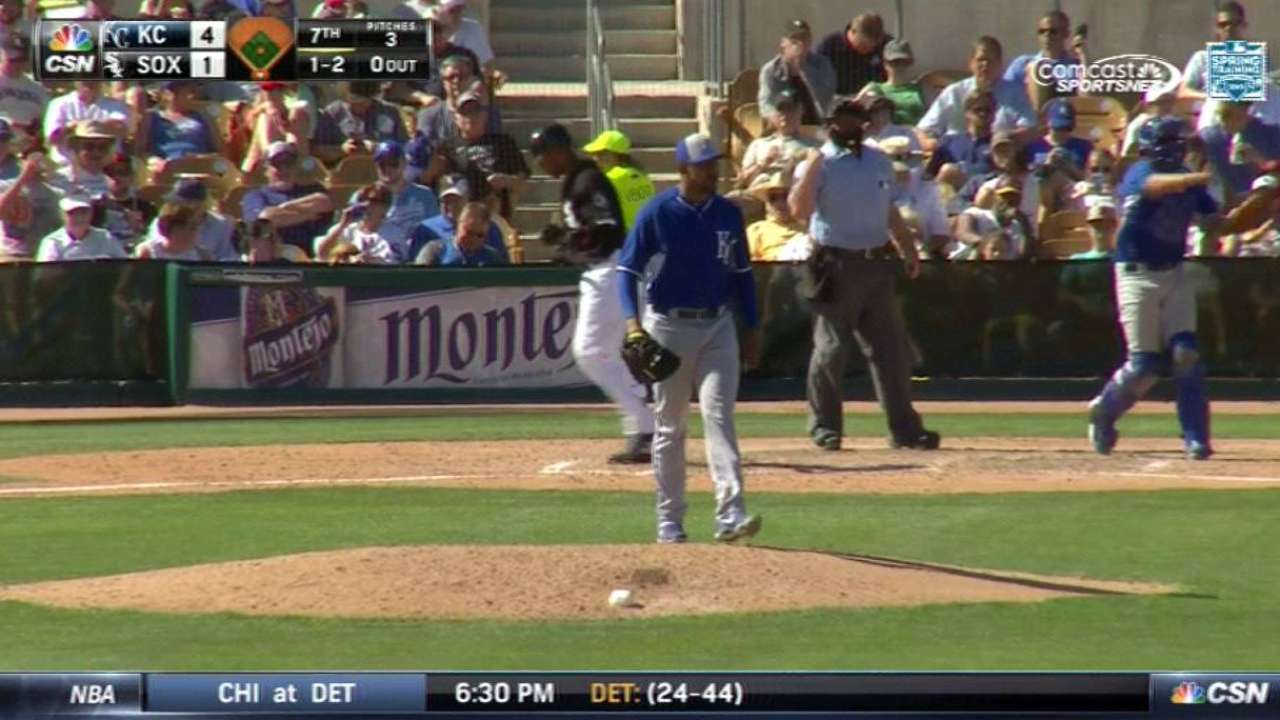 That likely will leave one spot open for either Brian Flynn, Louis Coleman or Ryan Madson. Flynn, at times, has been dominant. But Flynn has options, Coleman does not, and the club may not want to risk losing Coleman if it has to designate him for assignment.
Madson is another intriguing option. He has not pitched in the big leagues since 2011 but has been sharp this spring. Madson does not have a set opt-out in his contract, but there's a "gentleman's agreement" between Madson and the club that he could decline any assignment to Triple-A and pursue a deal with another team.
Jeffrey Flanagan is a reporter for MLB.com. Follow him on Twitter at @FlannyMLB. This story was not subject to the approval of Major League Baseball or its clubs.