Lester looking forward to Opening Night adrenaline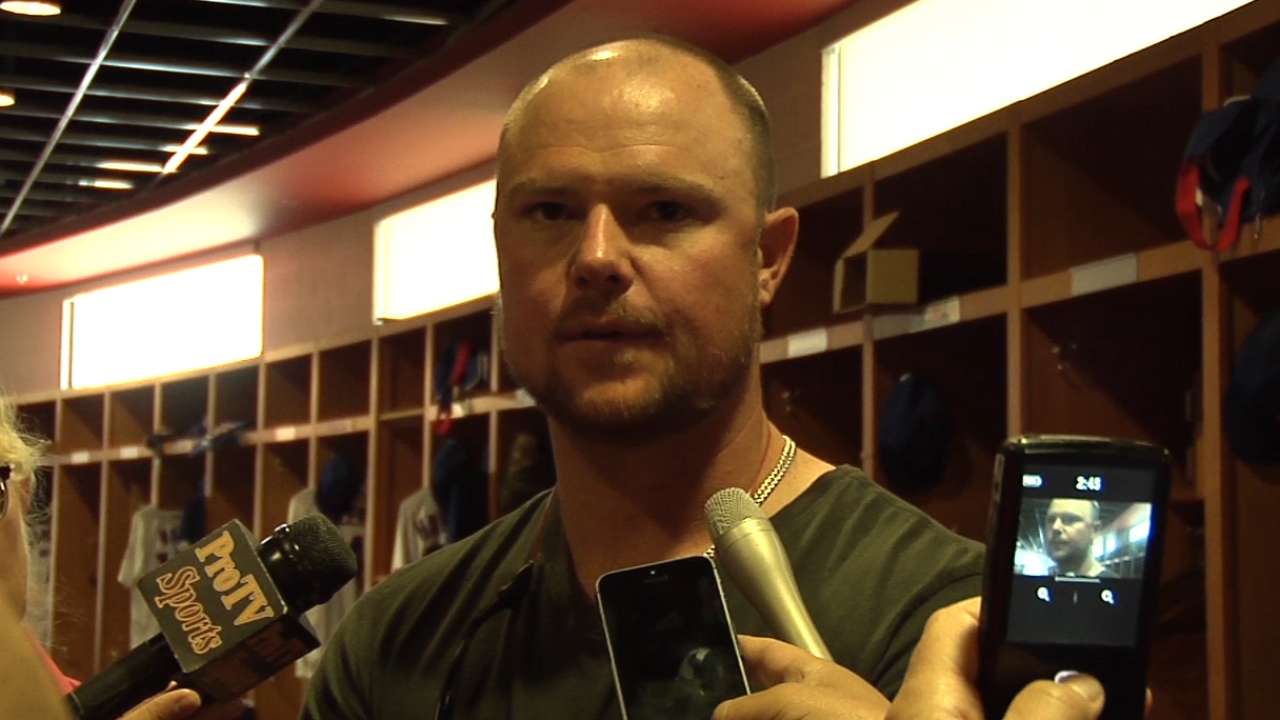 MESA, Ariz. -- Left-hander Jon Lester wasn't too pleased with his final tuneup for Opening Night, but he hopes the excitement of the beginning of the season can help him.
"I wasn't the sharpest today but got to where we needed to," Lester said after throwing 84 pitches over six innings in a game between Triple-A Iowa and Double-A Tennessee at the Cubs' complex. "Once we get into a game with some fans and some adrenaline, I think things will sharpen up a little bit."
Lester started three Cactus League games and then was scratched from his March 21 outing because of a tired arm. He has made two Minor League starts since then to prepare for Sunday's season opener against the Cardinals at Wrigley Field.
"We'll figure it out," he said. "In this game there's always things you have to overcome, and this is part of it. Come Sunday, everything will be fine. We'll go out there and have a game plan."
Lester struck out four of the 20 batters he faced. He had a tough time with left-handed-hitting Bijan Rademacher, who battled in a 12-pitch at-bat that ended with left fielder Jae-Hoon Ha making a running catch of a foul ball.
This was Lester's first Spring Training in Arizona, and the only downside was that he couldn't fish as much as he did in Florida.
"It's been good for my family, it's been an easy adjustment," he said. "We've kind of scoped out some areas for the next couple of years that we want to gravitate toward. It was a pretty seamless transition."
Whereas Lester appears ready, the Cubs have yet to announce the rotation order and who will fill the fifth spot at the start of the season. Manager Joe Maddon hoped to have that set by Wednesday.
Carrie Muskat is a reporter for MLB.com. She writes a blog, Muskat Ramblings, and you can follow her on Twitter @CarrieMuskat. This story was not subject to the approval of Major League Baseball or its clubs.