Puig again showcases strong arm in Cactus finale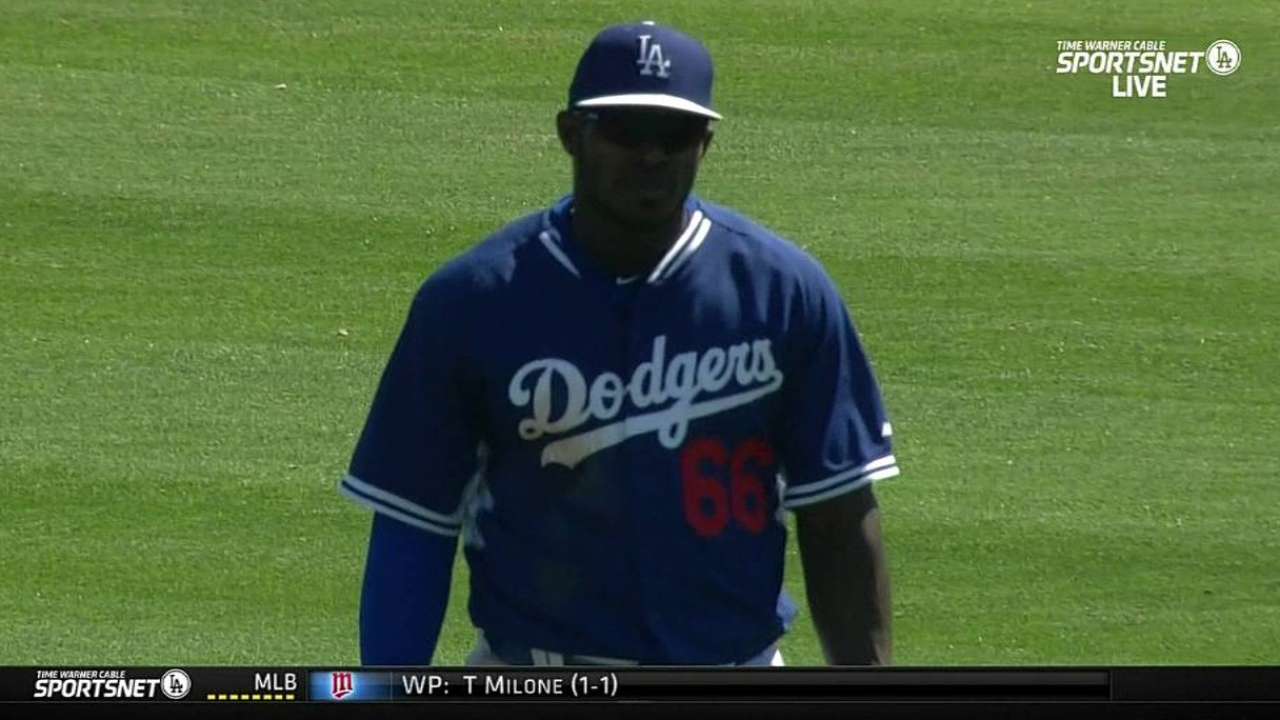 GLENDALE, Ariz. -- In his final Cactus League game, Yasiel Puig checked in with one base hit and two highlight plays.
Puig got to show off his right-field throwing arm in the fourth inning, when Conor Gillaspie tried to go from first to third on a two-out single by Carlos Sanchez. Puig charged the bouncing single and came up firing a perfect one-hopper to third baseman Juan Uribe, who tagged out Gillaspie.
Puig's 15 outfield assists last year led the National League and were second in the Major Leagues.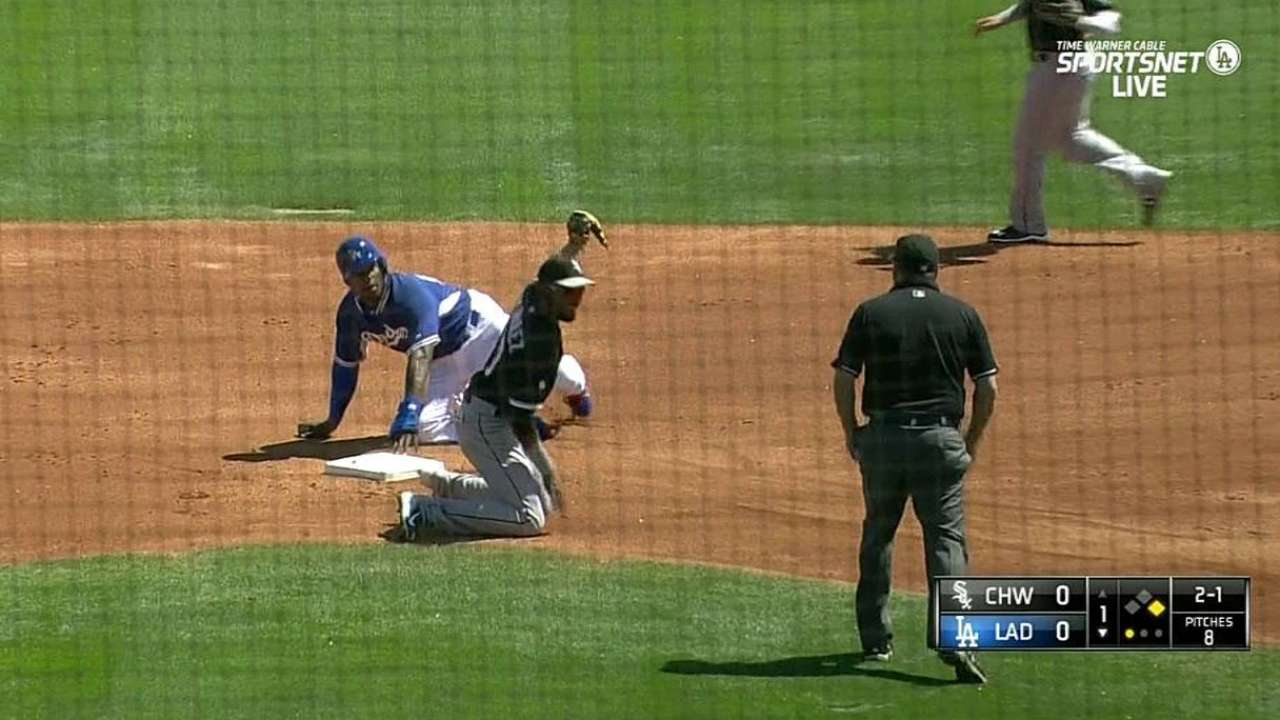 Puig's other highlight came after an infield single in the first inning. Against White Sox left-handed starting pitcher Carlos Rodon, Puig attempted to steal second base. Geovany Soto's throw to the bag beat Puig, but he pulled back his hand on a head-first slide, and shortstop Alexei Ramirez missed the tag.
It was Puig's first steal of the spring.
Ken Gurnick is a reporter for MLB.com. This story was not subject to the approval of Major League Baseball or its clubs.