Reyes' health and performance go hand in hand
Full season, greater selectivity among Blue Jays shortstop's goals for 2015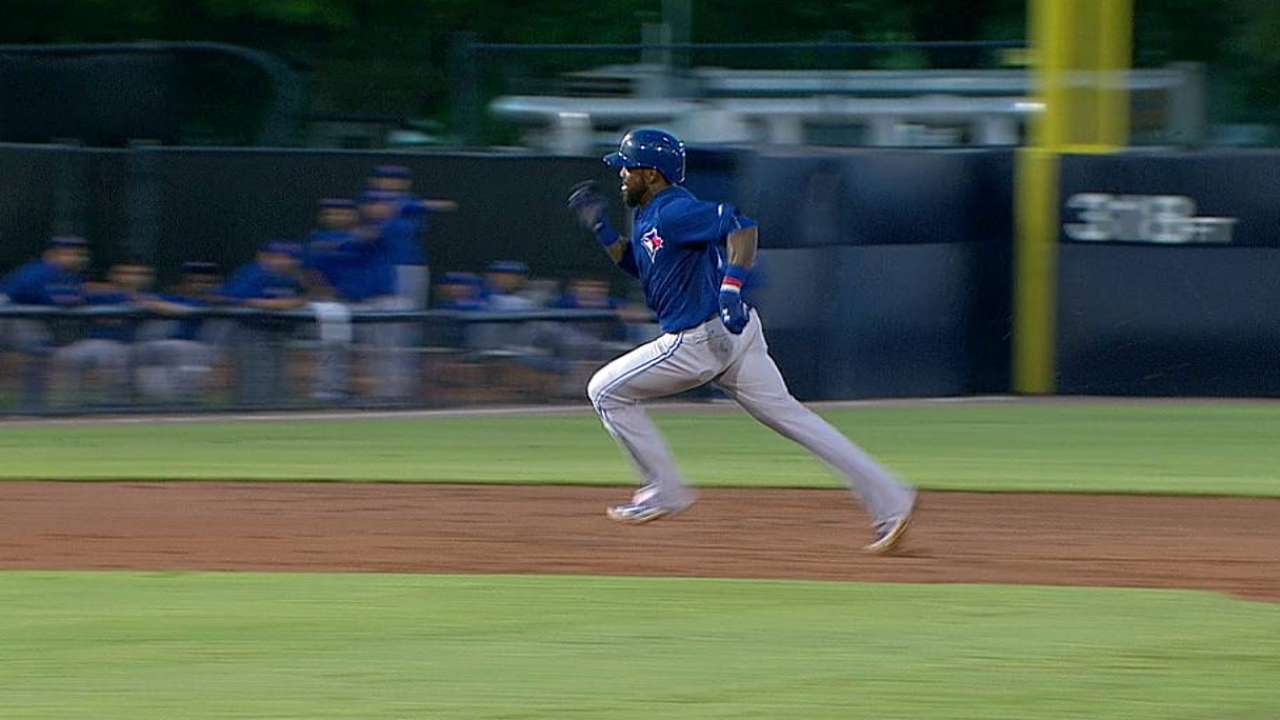 DUNEDIN, Fla. -- Jose Reyes is a four-time All-Star, a former batting champion and a $106 million man. Yet, somehow, when it came to this year's Spring Training, he's also someone who flew completely under the radar.
That's what happens when the team you play for adds Russell Martin and Josh Donaldson to the heart of an order that already included Jose Bautista and Edwin Encarnacion. It's also the result of two injury-plagued seasons that have left people questioning Reyes' ability to stand out during a grueling 162-game season.
Make no mistake, though, Reyes might be the biggest wild card Toronto has. If the Blue Jays want to make the most of their powerful lineup, it will be up to the leadoff man to consistently get on base and ensure the middle of the order has someone to drive in.
"He's definitely a key guy -- he's the catalyst," Blue Jays manager John Gibbons said of his shortstop. "He has to get on for those guys in the middle of the order. You want him to score 100-plus runs, then you know you're having a good year."
Reyes is one of the most energetic and positive players in the game, but when he talked this spring, it also became clear there is a bit of anger beneath the surface. He's frustrated not only with how the Blue Jays have performed over the last two years but also with how his body held up during each of those runs.
In 2013, it was an awkward slide into second base that nearly broke his left ankle and cost him two months of the season. Last year, it was a strained left hamstring in Spring Training that never fully healed and a damaged right shoulder that required cortisone shots to get Reyes through the season.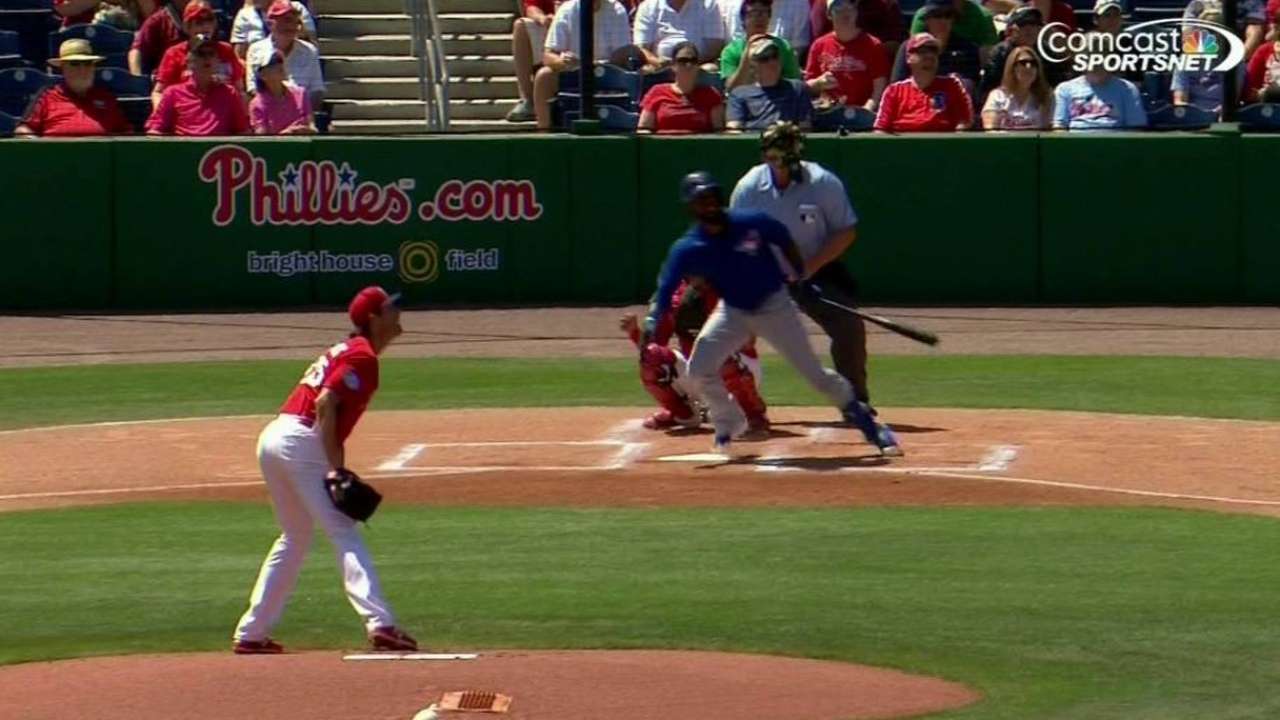 The fact that Reyes was able to play in 143 games last year is a testament to how much he wanted to remain on the field. But of those 143 games, Reyes estimates that he was at full strength for approximately three: May 23-25, at home, against the A's.
"That was the one series I felt like the old Jose Reyes," he said. "The series against Oakland, I got, like, five stolen bases, I was running like crazy and that was when I felt like me. Then I had another setback -- my shoulder started bothering me, I had to get a cortisone shot, my hamstring was bothering me. ... But I don't want to make excuses, because I also feel very proud about how I was able to manage that and stay on the field."
Despite the number of games played, Reyes spent this offseason with his trainer vowing not to let history repeat itself. The lingering hamstring issue was Reyes' biggest concern, and that's why he spent the winter months training like he was a track-and-field athlete getting ready for a 100-meter race.
Most of Reyes' workouts centered around a strict regimen of sprints to strengthen those leg muscles and provide the agility and quick takeoff that he needs not only on the bases but also in the field. Only time will tell how much that hard work will pay off, but a healthy Reyes offers the type of skill set that's rare not only on the Blue Jays' roster but throughout the Major Leagues.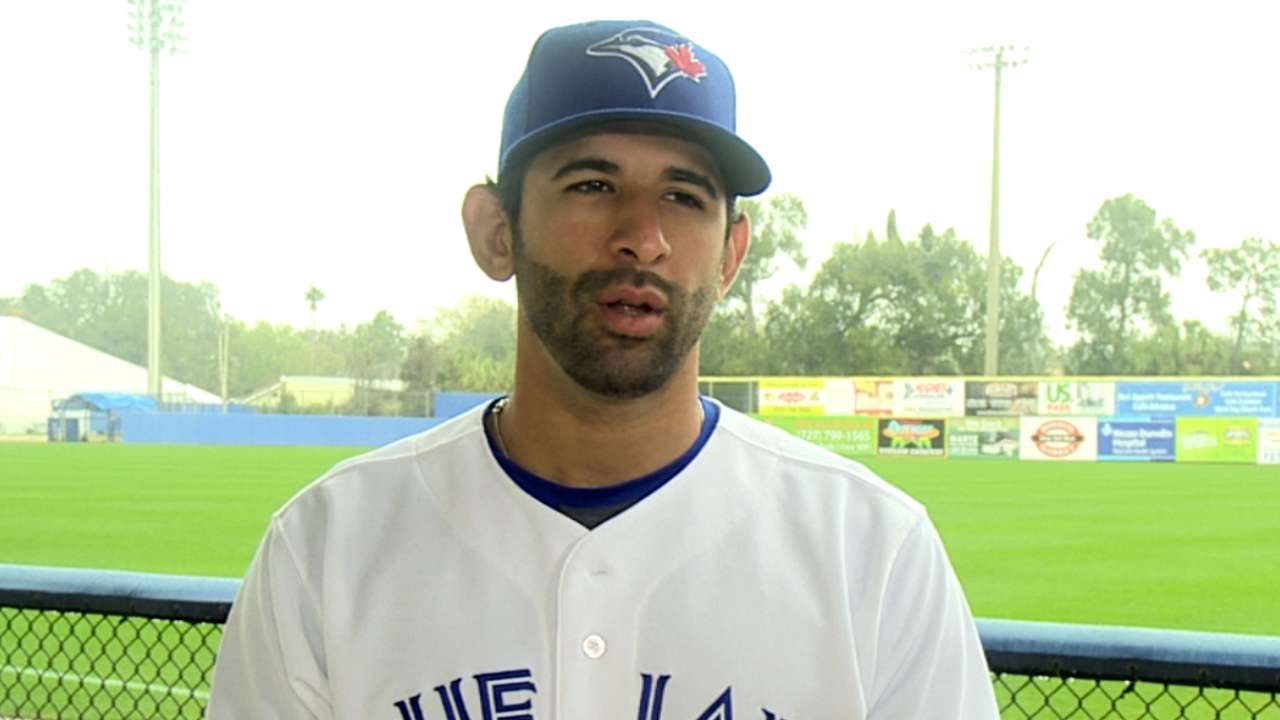 Toronto's lineup has been built around power for years, but this season, it's possible the club has taken it to a higher level. Donaldson, Encarnacion and Bautista all have the type of pop to reach 40 home runs in a good year, while Martin, Michael Saunders and Justin Smoak have hit 20 in a season at least once.
The only way those home runs can be maximized is if someone like Reyes reaches base consistently enough. Reyes knows last year's .328 on-base percentage was a disappointment, but he also knows he's capable of more, and the goal is to kick-start what could become one of the best lineups in the Majors.
"I think I was a little bit too aggressive last year, so that's something that I want to tone down a little bit," Reyes said. "Try to get on base more with walks, try not to swing at as many first pitches.
"Last year, I scored 94 runs -- missed almost the first month -- and if I can get on base a little bit more, I think I can score, easily, 120 runs with the middle of the lineup we have. That's something I'll be focused on. Seeing a lot of pitches and getting on base more, that's one of my top goals this year."
Gregor Chisholm is a reporter for MLB.com. Read his blog, North of the Border, and follow him on Twitter @gregorMLB. This story was not subject to the approval of Major League Baseball or its clubs.