MLB.com Columnist
Phil Rogers
Like Sale, changeup the key to Rodon's success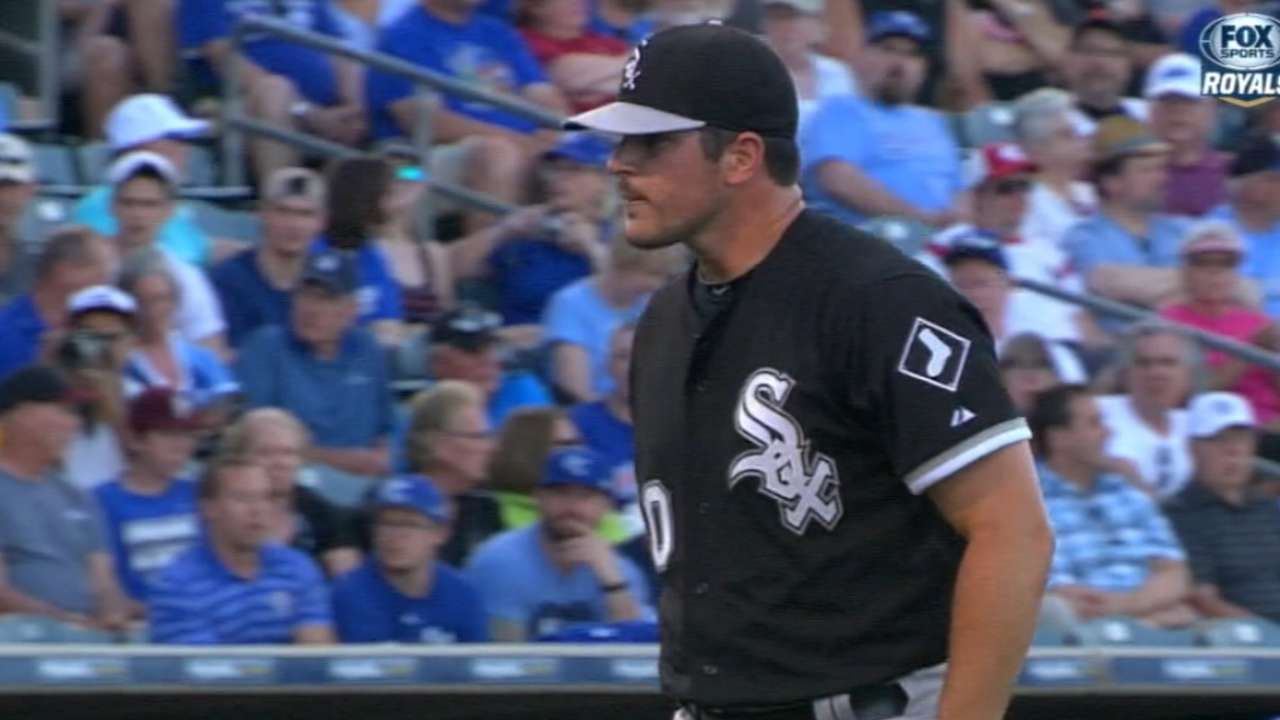 GLENDALE, Ariz. -- Mark Buehrle has been away from the White Sox for four springs, but when he left Chicago, he didn't take his trademark pitch with him.
The changeup remains a key for the success of White Sox pitchers, especially left-handers.
Buehrle, who was then 21, froze future Hall of Famer Jim Thome with a changeup on a 3-2 count back in 2000. He's since made 30-plus starts and worked 200-plus innings for 14 consecutive seasons, thanks largely to that pitch.
It keeps hitters off balance against his fastball -- which never averaged more than 91 mph and last year came to the plate at an average of 84.6 mph -- and it puts less strain on his elbow than other offspeed pitches.
Between pitching coach Don Cooper, trainers Herm Schneider and Brian Ball and conditioning director Allen Thomas, the White Sox have had an enviable record of keeping their pitchers healthy, especially homegrown guys. That's partly why general manager Rick Hahn and manager Robin Ventura are resisting the temptation to bring former North Carolina State lefty Carlos Rodon to the big leagues after only 24 innings in the Minors.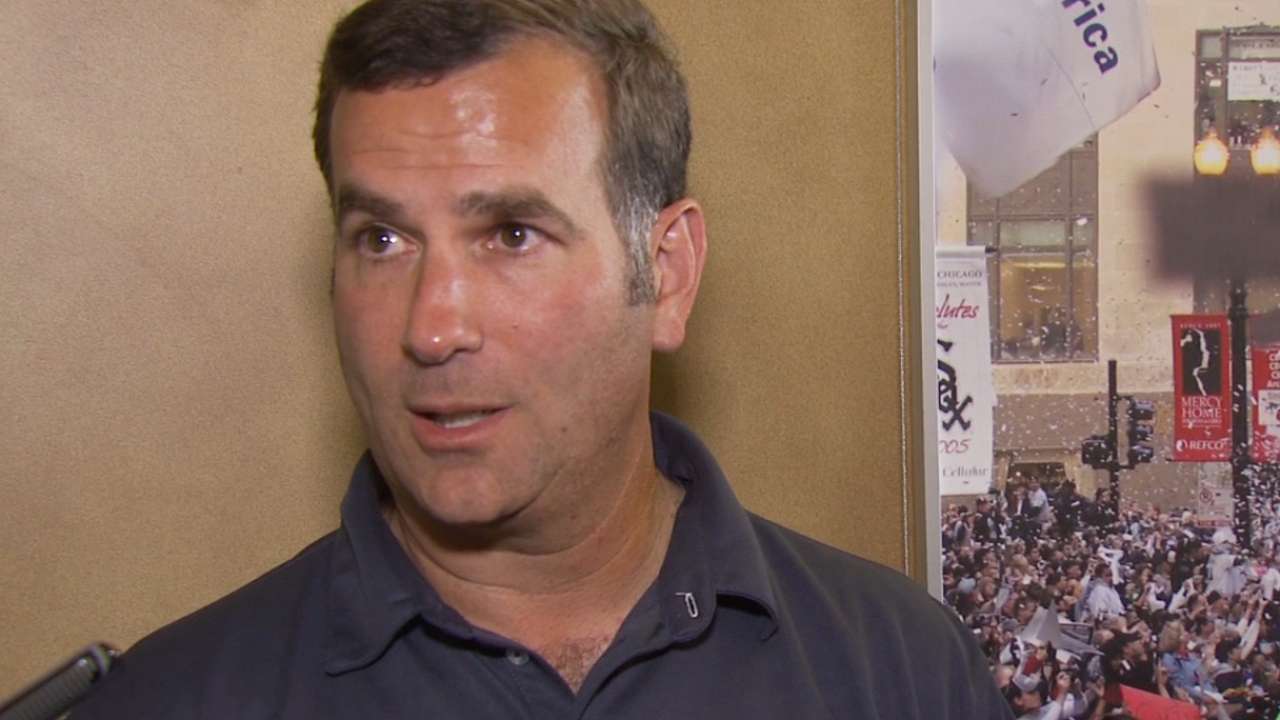 The third pick overall in the 2014 First-Year Player Draft, Rodon has been dominating at times this spring with a fastball-slider combination that compares to Madison Bumgarner's fastball-curveball mix. Rodon worked efficiently Tuesday, holding the Dodgers to one run and four hits in 5 1/3 innings.
Rodon was not as spectacular as when he faced the Royals last week. He struck out nine in four shutout innings in that outing to suggest he was almost ready to slot into the White Sox rotation behind Chris Sale, Jeff Samardzija and Jose Quintana.
If the White Sox weren't willing to dislodge John Danks or Hector Noesi to create room for Rodon, there was still the possibility of the lefty being used as a bullpen weapon. The White Sox had given serious thought to that possibility but envision Rodon spending the first part of the season -- 10 or more starts, possibly -- at Triple-A Charlotte, developing confidence in his changeup.
Rodon threw 28 sliders and only four changeups in that 67-pitch start against the Royals last week, when he was caught by former North Carolina State teammate Brett Austin. That mix of pitches caused alarm bells to ring loud internally at the same time that the external cry was for the White Sox to open the season with Rodon in the rotation.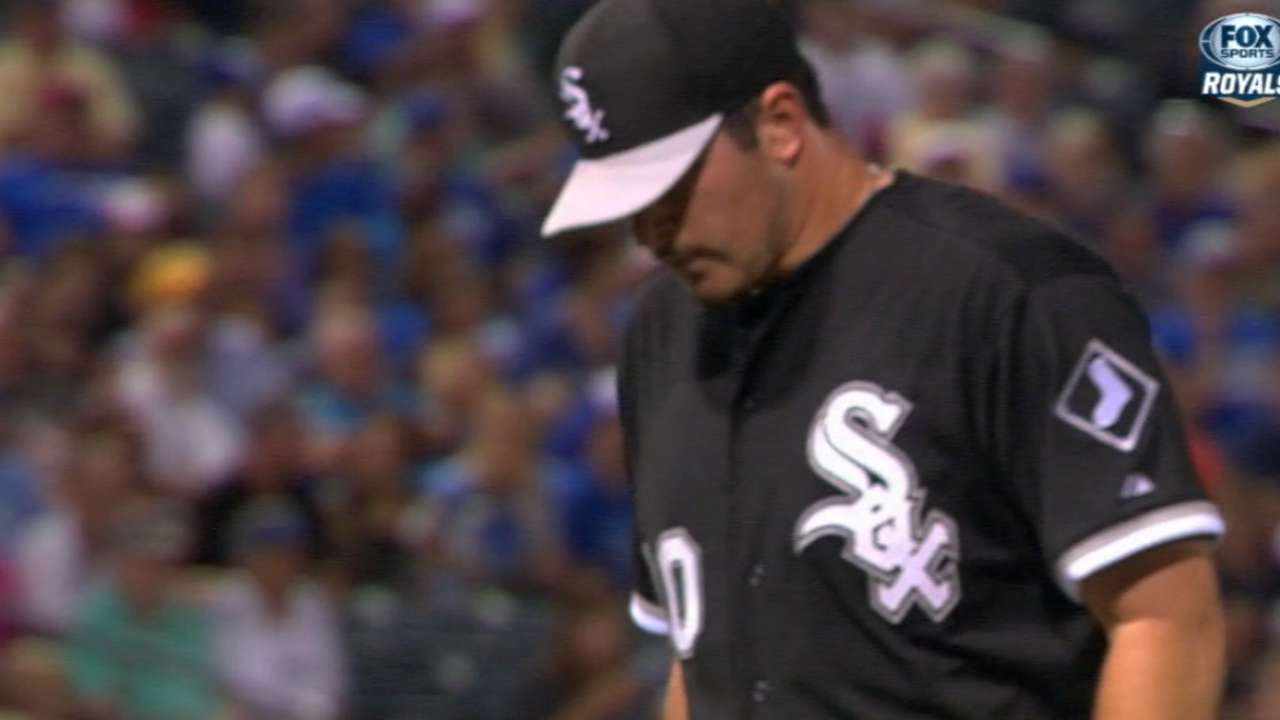 Understand this: The White Sox had three of the six starters in the American League who threw the most changeups last season -- Sale at 28.6 percent, Danks at 28.2 percent and Noesi at 26.5 percent. Only Alex Cobb, Felix Hernandez and Jason Vargas went to their changeup more often than the White Sox trio.
So when Ventura and Cooper say they want to see Rodon as more than the two-pitch guy he was in college, they aren't rationalizing to buy time for the arbitration/control clock to tick. They're sincere.
And they've seen firsthand exactly how this process works.
When the White Sox landed Sale from Florida Gulf Coast University with the 13th overall pick in the 2010 Draft -- a coup for scouting director Doug Laumann and his area scouts -- he already had a good changeup. In fact, then-GM Ken Williams said it was his best pitch.
Sale, who like Buehrle was polished beyond his years, was rushed to Chicago only six weeks after he signed. He faced just 43 Minor League hitters before Ozzie Guillen brought him in to pitch to Brian Roberts in a 1-1 tie at Camden Yards. Sale would spend the rest of 2010 and all of '11 working out of the bullpen, developing a wipeout slider that replaced his changeup as the pitch he used to complement his high-90s fastball.
When Sale was moved to the rotation in 2012, he had to reacquaint himself with the changeup. He had thrown it only 6 percent of the time in his first season, then 12 percent in his first full season. It increased to only 15 percent when he became a starter, then to 19 percent in '13. But last season he essentially flip-flopped his usage of the slider and changeup, throwing far more changeups than sliders, and suddenly he was a serious AL Cy Young Award candidate.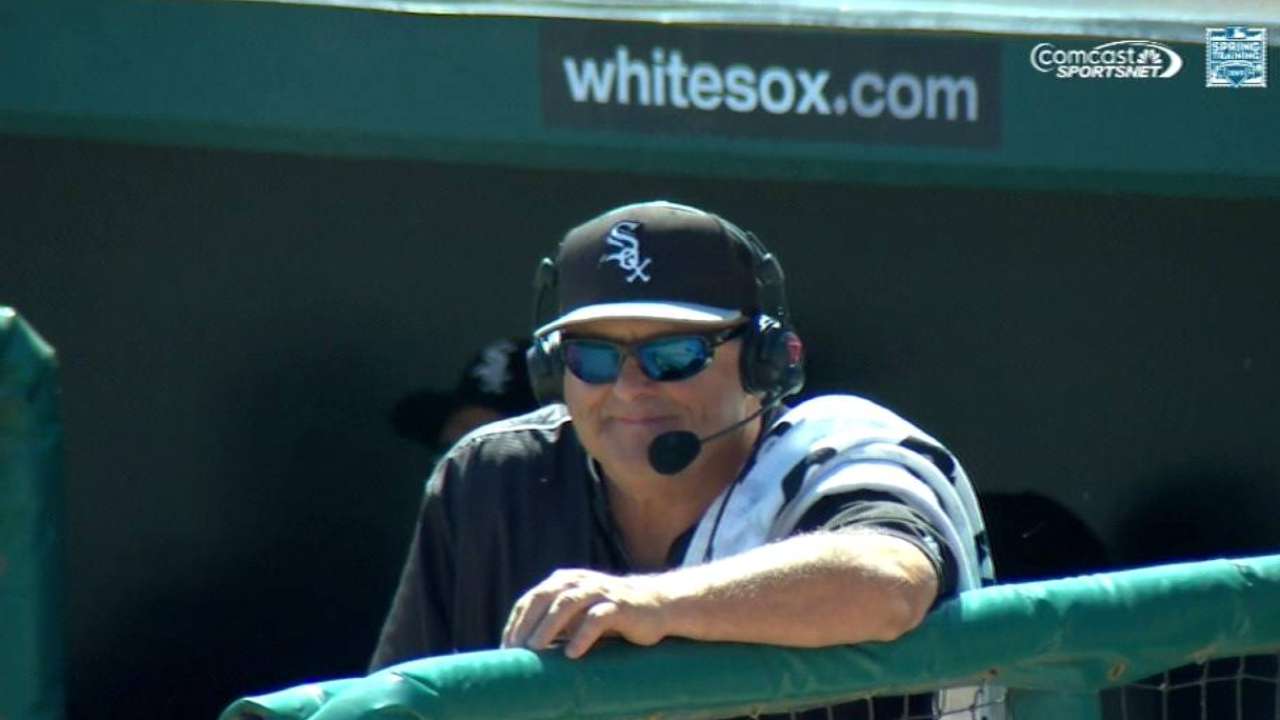 It's worth noting that his decreased use of the slider overlapped with his first trip to the disabled list, as he was sidelined in late April by a strained flexor muscle in his elbow. He's never said if he adjusted because the slider was putting strain on the elbow. But he has never been more deadly to hitters than he was after coming off the DL last season.
His mix of pitches in 2014 was the following: 52 percent fastballs (with his 94-mph average ranking fourth in the AL, according to Baseball Info Solutions), 19 percent sliders and 29 percent changeups. Oddly, he was never better than in the start before he went on the DL (a duel against Jon Lester at U.S. Cellular Field) and immediately afterward.
In one stretch of five starts, including a rehab assignment in Triple-A and a rain-shortened start in Chicago, Sale gave up five hits and struck out 44 in 29 innings.
Twenty-nine innings. Five hits. Forty-four strikeouts.
Let's say that again, because it doesn't sound right.
Twenty-nine innings. Five hits. Forty-four strikeouts.
Sounds like an All-State guy pitching against the JV. But it's what you can do when you have unbelievable stuff -- like Rodon's slider, for instance -- and a third pitch to leave hitters guessing.
Yankees manager Joe Girardi is among those who raves about Sale's changeup.
"I think what has really made him tough on right-handers is he's developed a third pitch with the changeup," said Girardi. "It's an effective pitch he has developed. It's a big part of his repertoire."
The White Sox dream of one day hearing opposing managers say that about Rodon. Until that time, they'll consider him a very intriguing work in progress.
Phil Rogers is a columnist for MLB.com. This story was not subject to the approval of Major League Baseball or its clubs.