Days after release, Perez re-signs with Crew
Reliever inks Minor League contract with Milwaukee on Tuesday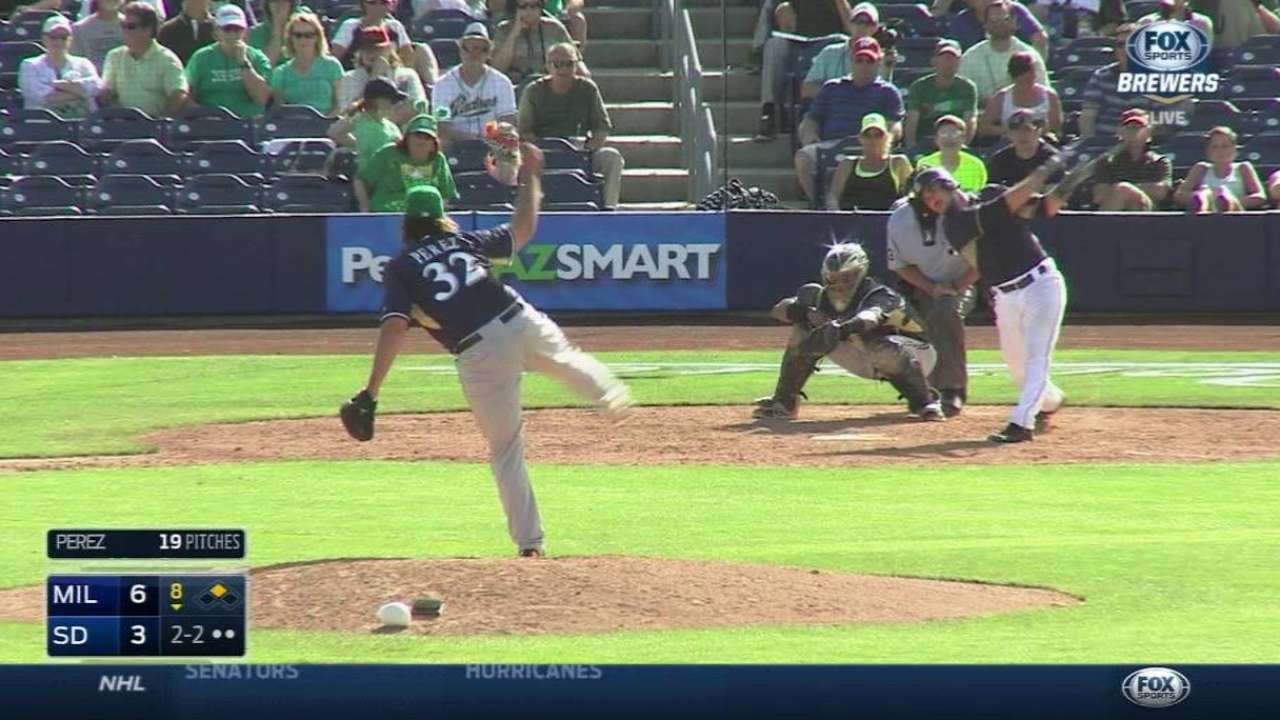 PHOENIX -- How brief was Chris Perez's stint as a free agent? So brief that he never got around to emptying his locker in the Brewers' clubhouse.
Two days after the team released him from big league camp, Perez signed another Minor League contract with Milwaukee on Tuesday. The break took the Brewers off the hook for a $100,000 retention bonus they would have owed Perez had they simply reassigned him to Minor League camp in the first place. Perez would make the same salary in the Majors ($1.5 million plus incentives) as stipulated in his original contract, and he retained opt-outs on May 1 and June 1.
"[Perez] liked it here, liked the situation, and accepted going down to Triple-A and pitching down there, and [he] hopes to get back to the big leagues," Brewers GM Doug Melvin said.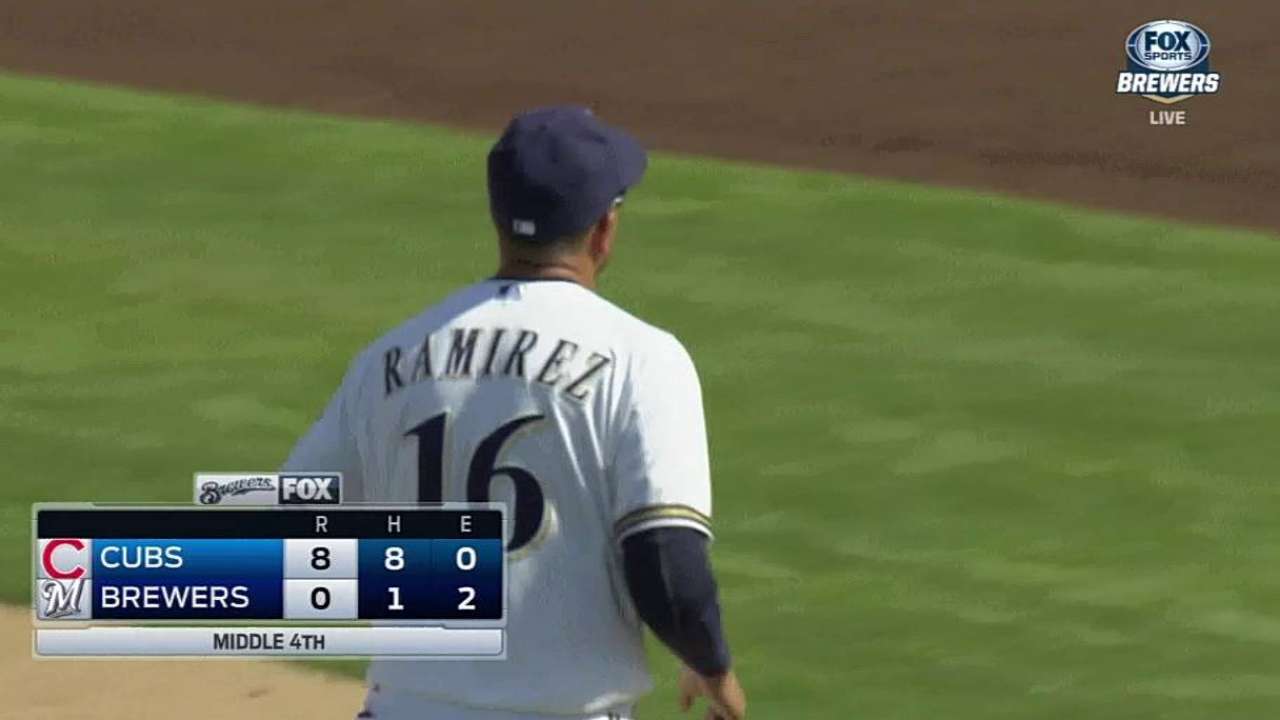 The Colorado Springs Sky Sox bullpen could be a team strength. Besides Perez, a former All-Star closer for the Indians, the group features Brandon Kintzler (135 Major League appearances over the past two seasons), Rob Wooten (40 Major League appearances last season), plus prospects David Goforth, Corey Knebel and Ariel Pena.
"We told all those guys they'll be in different situations," Melvin said. "We want all the guys to go two innings. They may close one time, they may go two innings. This whole role thing -- the role is to get people out. That's how I look at roles."
Perez pitched well in the Cactus League (2.70 ERA, .216 opponents' average in 10 innings). Melvin explained Perez's release on Sunday by saying the Brewers wanted flexibility in their bullpen at the start of the season, and Perez was out of options.
Adam McCalvy is a reporter for MLB.com. Read his blog, Brew Beat, and follow him on Twitter at @AdamMcCalvy. This story was not subject to the approval of Major League Baseball or its clubs.