Lester weighs in on Bryant decision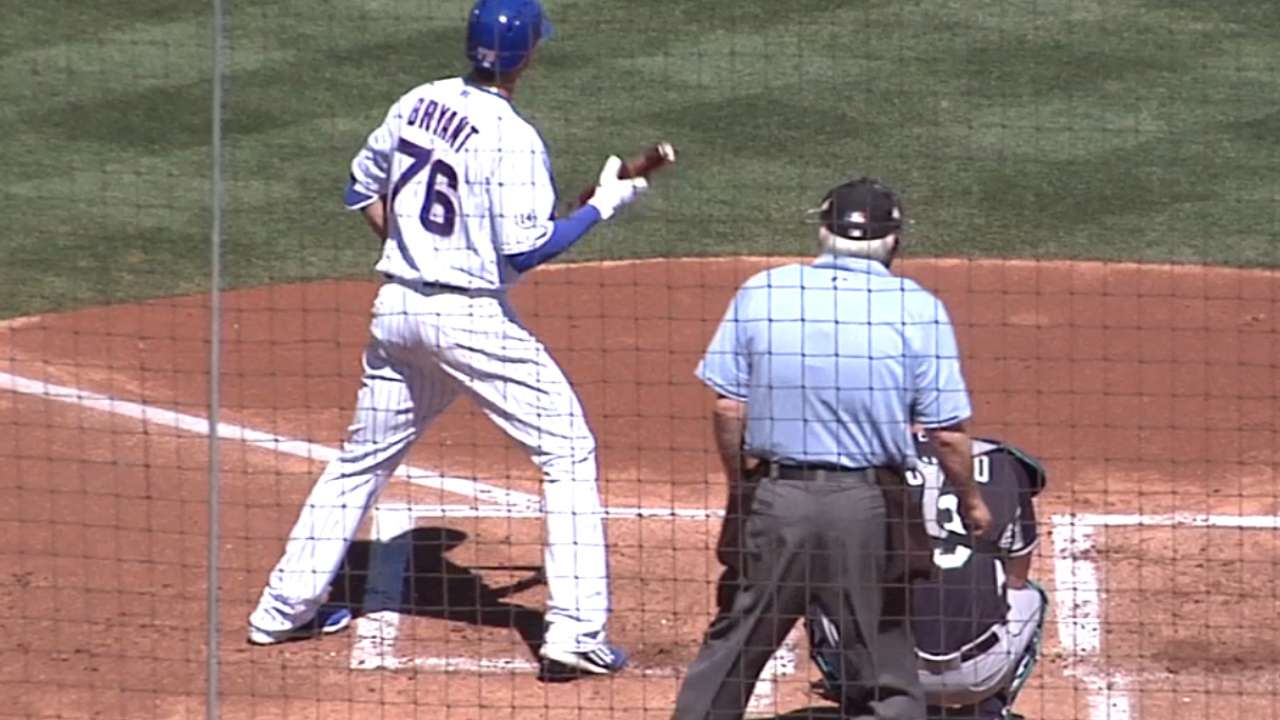 MESA, Ariz. -- Jon Lester would like to have had third baseman Kris Bryant in the lineup when he makes the start on Opening Night, but he also understands why the team's top prospect is not going to be at Wrigley Field.
"As a player, it [stinks]," Lester said on Tuesday about the Cubs' decision to assign Bryant to Minor League camp after he led the Majors with nine home runs and a .425 batting average this spring.
"It took me a while to understand it when I was coming up, but the quicker you learn this game is a business, the better off you are," Lester said. "They can say, 'Development, development' all they want. This game's a business, and it comes down to that."
The Cubs' front office did cite the need for more development as a reason why Bryant is opening at Triple-A Iowa. Theo Epstein, president of baseball operations, has stressed it was not a business decision, but having Bryant in the Minor Leagues does delay the start of his service time.
"I'm sure Kris has handled it very, very well," Lester said of the decision, announced on Monday. "He's a good kid and he'll be with us at some point. We've all been there. He's just a little more high profile than the rest of us were coming up."
Lester will make his Cubs debut on Sunday night when the team hosts the Cardinals. No knock on third baseman Mike Olt, but Lester wouldn't mind having Bryant behind him.
"You want anybody who's swinging the bat like he is, but at the same time, we all understand what's going on," Lester said. "A lot of these guys went through the same situation, but we weren't Kris Bryant, and we weren't hitting nine homers in Spring Training.
"We've all had that conversation, and at the end of the day, when you sit back and look at it, you say, 'I get it.' He'll be with us at some point, hitting homers. It's just a fun topic for everybody to talk about right now."
Carrie Muskat is a reporter for MLB.com. She writes a blog, Muskat Ramblings, and you can follow her on Twitter @CarrieMuskat. This story was not subject to the approval of Major League Baseball or its clubs.