Alvarez appears to have landed long-man role
Primarily a starter, Angels lefty may be used in variety of 'pen roles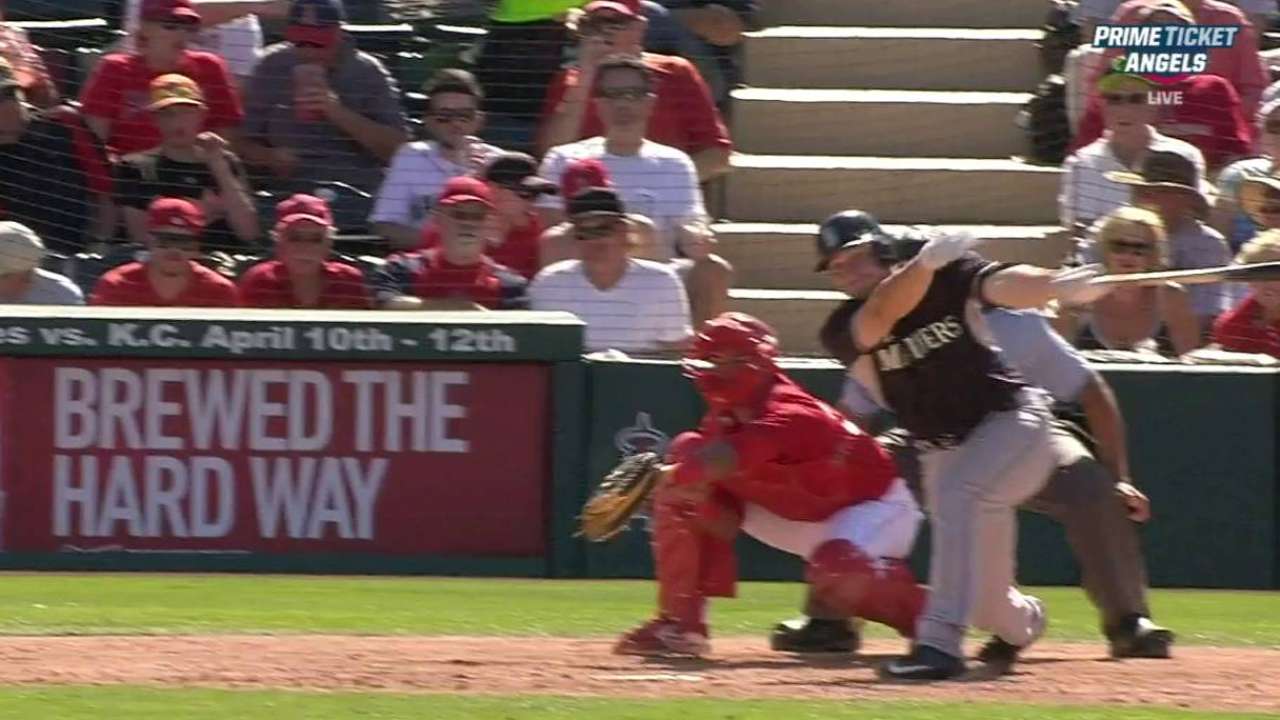 TEMPE, Ariz. -- Angels left-hander Jose Alvarez was willing to do whatever it took to make the Opening Day roster, and it appears he's earned a spot as a long reliever.
Alvarez had primarily been a starter, but has made an adjustment to the bullpen in Spring Training.
"I feel ready for that," Alvarez said of the transition. "It's a little different, but have to do it. We're looking for a spot no matter what position, starter or reliever."
Alvarez is not overpowering, but he knows how to pitch. He tossed two scoreless innings Tuesday against the Athletics, lowering his Cactus League ERA to 2.16.
The Angels acquired Alvarez from the Tigers in a trade for Andrew Romine last spring, but he was hurt most of the year after removing loose bodies from his pitching elbow. Alvarez got healthy toward the end of 2014 and pitched well in the Venezuelan Winter League, posting a 1.91 ERA over 56 2/3 innings.
"We're definitely impressed with his stuff," Angels manager Mike Scioscia said. "His velocity is better, his slider is tighter. He looks much better than he did last year."
The Angels believe Alvarez has the tools to be an effective starter, but the club has a bigger need for him as a left-handed relief option.
"He has enough stuff to start," Scioscia said. "But his stuff definitely plays in a bullpen, both as a lefty specialist, but also a guy who can give you some length because he has really good stuff against right-handers also."
Austin Laymance is a reporter for MLB.com. This story was not subject to the approval of Major League Baseball or its clubs.