Didi may sit Wednesday with swelling in left wrist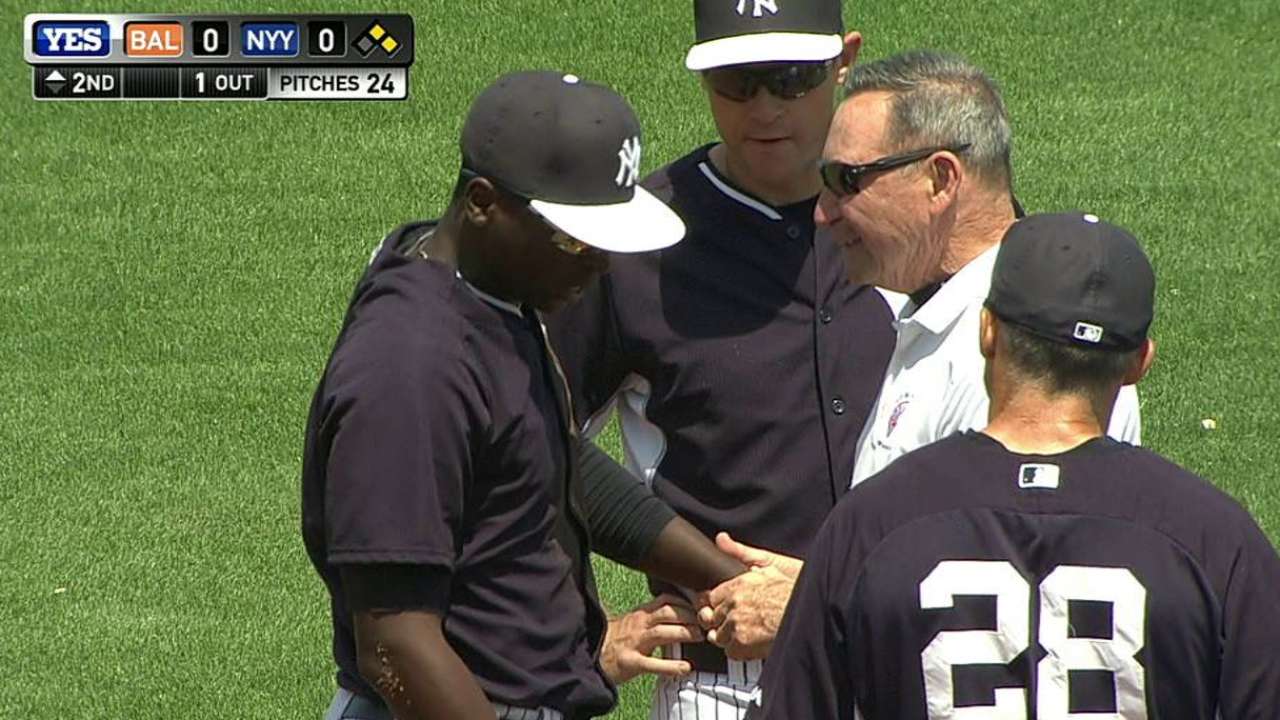 FORT MYERS, Fla. -- Yankees shortstop Didi Gregorius is still experiencing some swelling in his sprained left wrist and may not be ready to play Wednesday as originally planned, manager Joe Girardi said.
Gregorius rolled on his wrist diving for a ground ball on Saturday against the Orioles. Precautionary X-rays and a MRI were negative, and Gregorius has been receiving treatment at George M. Steinbrenner Field for the last three days.
"Didi still had a little swelling, so I don't know if he'll play tomorrow," Girardi said after the Yankees' 3-1 loss to the Twins on Tuesday. "I feel like he's ready to go, and obviously we'd like him to play before we leave, but he still had a little bit, so I don't know if he'll be a player tomorrow yet."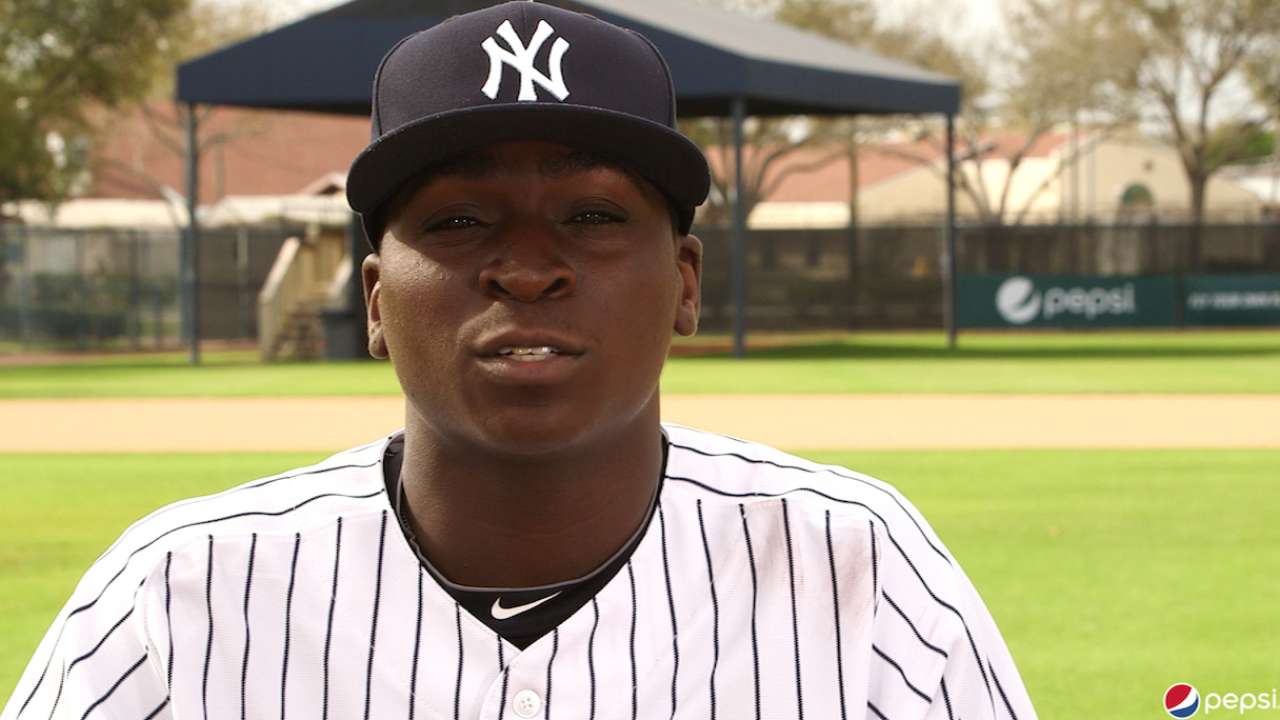 Gregorius has been envisioned as the Yanks' Opening Day shortstop since being acquired from the D-backs in December, taking over the position following Derek Jeter's retirement. He is batting .300 (12-for-40) with four doubles, two triples and six RBIs in 17 games this spring.
In the event that Gregorius' injury turns out to be a lingering issue, Girardi has said that his first thought would be to use Brendan Ryan at shortstop, as Stephen Drew has been focusing on second base. The Yanks also have infielders Nick Noonan and Rob Refsnyder remaining in camp.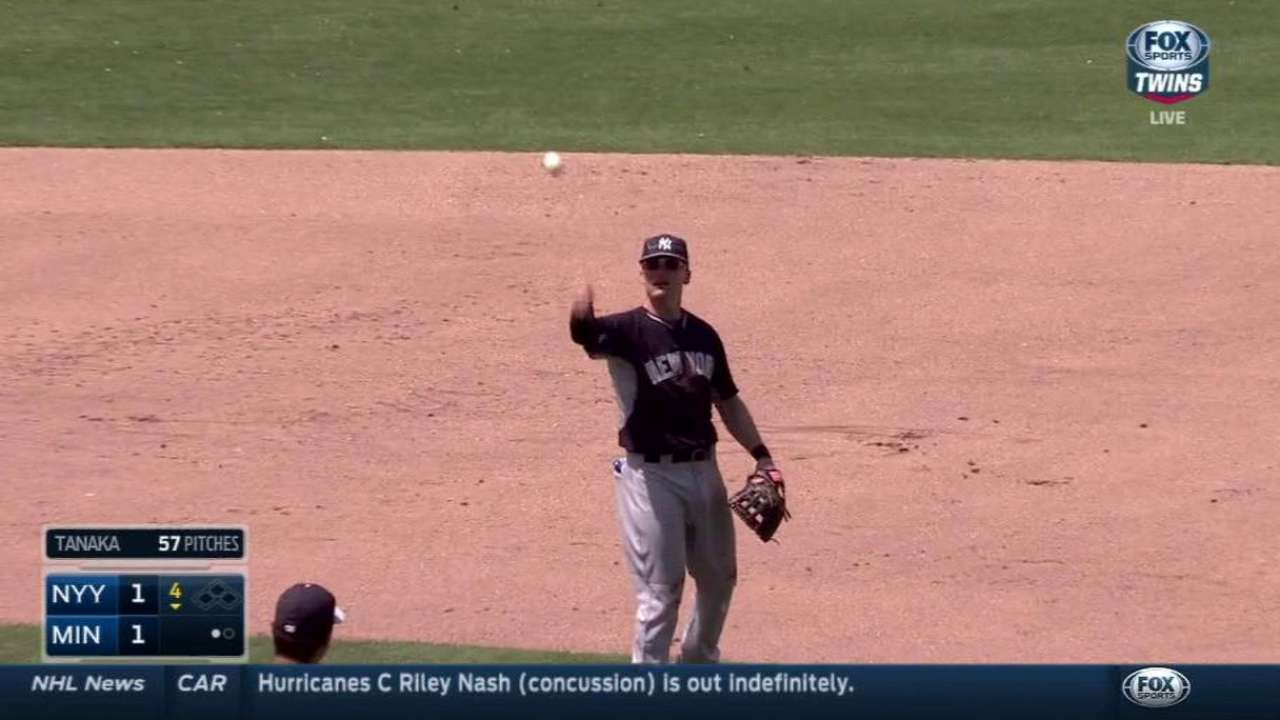 Girardi said that he does expect first baseman Mark Teixeira to return to action on Wednesday against the Rays. Teixeira was hit on the right knee by a pitch in a Minor League game on Sunday and was diagnosed with a contusion.
Bryan Hoch is a reporter for MLB.com. Follow him on Twitter @bryanhoch and read his MLBlog, Bombers Beat. This story was not subject to the approval of Major League Baseball or its clubs.