Felix labors, exits early in final spring tuneup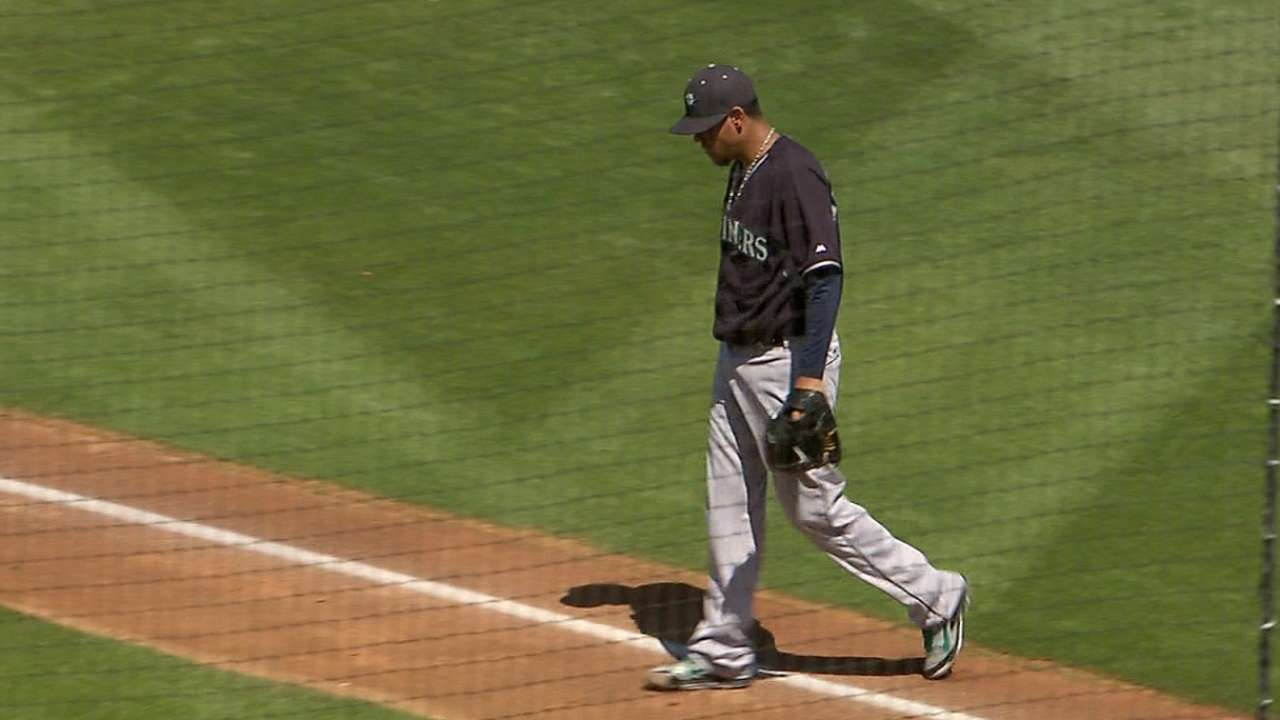 GOODYEAR, Ariz. -- Felix Hernandez completed his fourth and final Cactus League start on Tuesday and the results were not good. Six days before his eighth Opening Day start, the Mariners' ace threw out a clunker in an 8-6 loss to the Indians.
Had this been a regular season game, alarm bells would be going off after the 28-year-old lasted just 1 2/3 innings while giving up seven runs on five hits, two walks and a hit batsman. But this is spring and, while not thrilled with the result, Hernandez and manager Lloyd McClendon shrugged it off.
"Physically everything was fine," Hernandez said. "Mechanically was the problem. I was up. I was up the entire game, Well, not even the entire game. The 1 2/3 [innings]."
McClendon pulled Hernandez after his 47th pitch, a two-run double by Carlos Santana that followed him hitting Michael Brantley in the leg. Hernandez said his control was off on all of his pitches from start to his premature finish.
Brandon Moss ripped a two-run homer in a four-run first inning and Michael Bourn also had an RBI double in the second as the Indians teed off on The King.
"Today was not good," Hernandez said. "I couldn't get my balance. I was like falling back, I couldn't feel my legs. I don't know. It's correctable, for sure. I wasn't even turning. You could see it. The mound was a little weird. But I'm fine."
McClendon said Seattle's trainers told him Hernandez did a recent heavy lower-body weight training session that was out of sync with his normal workout regimen and it might have taken a toll on the 91-degree afternoon.
"He didn't have his legs out there," McClendon said. "There was no gathering, no turn. But he's going to be fine. This is a Spring Training game. That's the way it goes."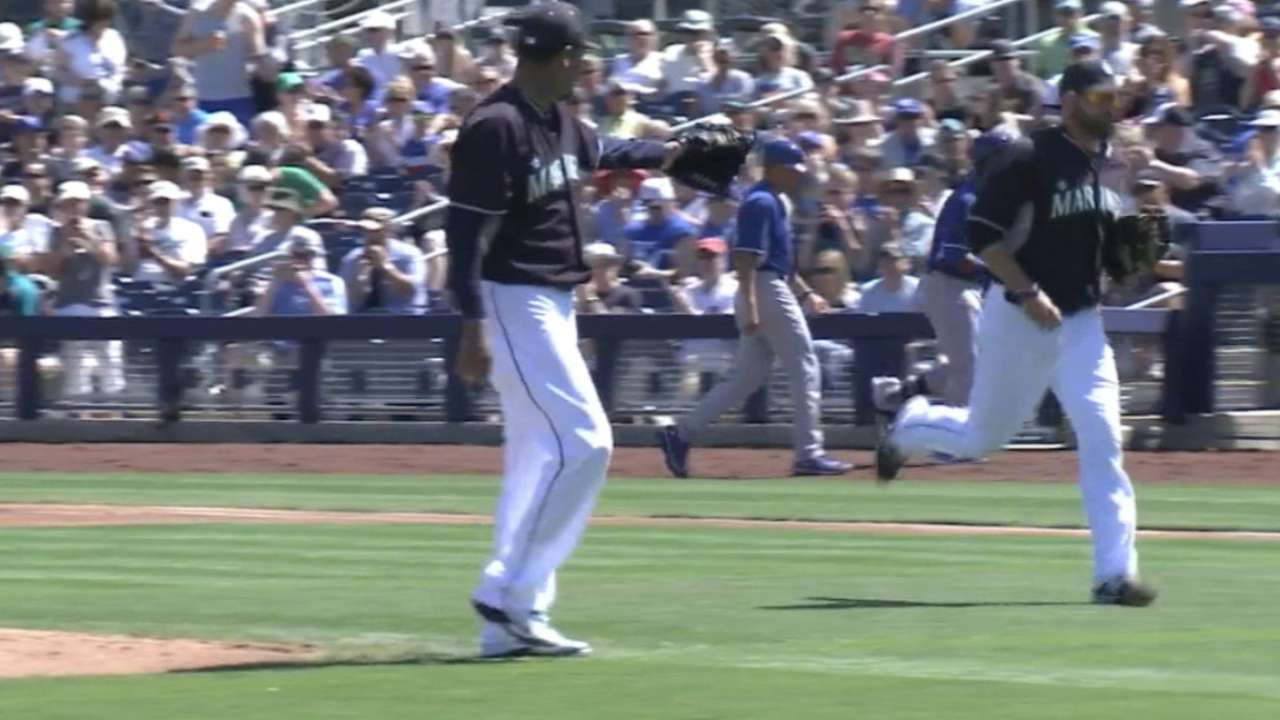 Of Hernandez's four spring starts, two were outstanding (eight innings with one run and two hits against the Rockies and Royals) and two were rough (4 1/3 innings with 13 runs and 11 hits against the Cubs and Indians).
Hernandez bounced back from the Cubs outing to stifle the Royals for six innings last week, but said he just didn't have control of any of his pitches on Tuesday.
Last year, Hernandez had a 4.73 ERA with 13 strikeouts and three walks in 13 1/3 Cactus League innings. This year, he finished the spring with a 10.22 ERA, eight strikeouts and four walks in 12 frames.
"I have no concerns at all," McClendon said. "I don't know what he did in his last start of spring last year. It's the season opener that counts."
Greg Johns is a reporter for MLB.com. Follow him on Twitter @GregJohnsMLB as well as his Mariners Musings blog. This story was not subject to the approval of Major League Baseball or its clubs.