Hanley expected to be 'a force' in Red Sox lineup
Ramirez is positioned to do a lot of damage for the Red Sox in 2015, perhaps reverting back to the force he was with the Marlins a few years back.
"That kid, man, he wants to get things done," David Ortiz, Ramirez's mentor for many years, said. "He's going to have a hell of a year and just try his best to give people what they expect from him. He's a beast."
Though Boston's lineup has gotten deeper in general from a year ago, Ramirez -- if he stays healthy -- is the player who changes the dynamic the most.
"Well, he's a force, there's no doubt," Red Sox manager John Farrell said. "It's been fun to watch because you sit across the field just a few times a year and you see what he can show you in a three-game series, but he's obviously dangerous. I don't know if I've ever seen anybody hit a ball harder than him consistently."
This is very much a happy return to the Red Sox for Ramirez, who, as a top prospect was traded for Josh Beckett and Mike Lowell prior to the 2006 season.
When the Red Sox won the World Series in '07, Ramirez felt like he had been punched in the stomach. When it happened again in '13, Ramirez felt even more of a burn, particularly since his Dodgers were knocked out in the National League Championship Series.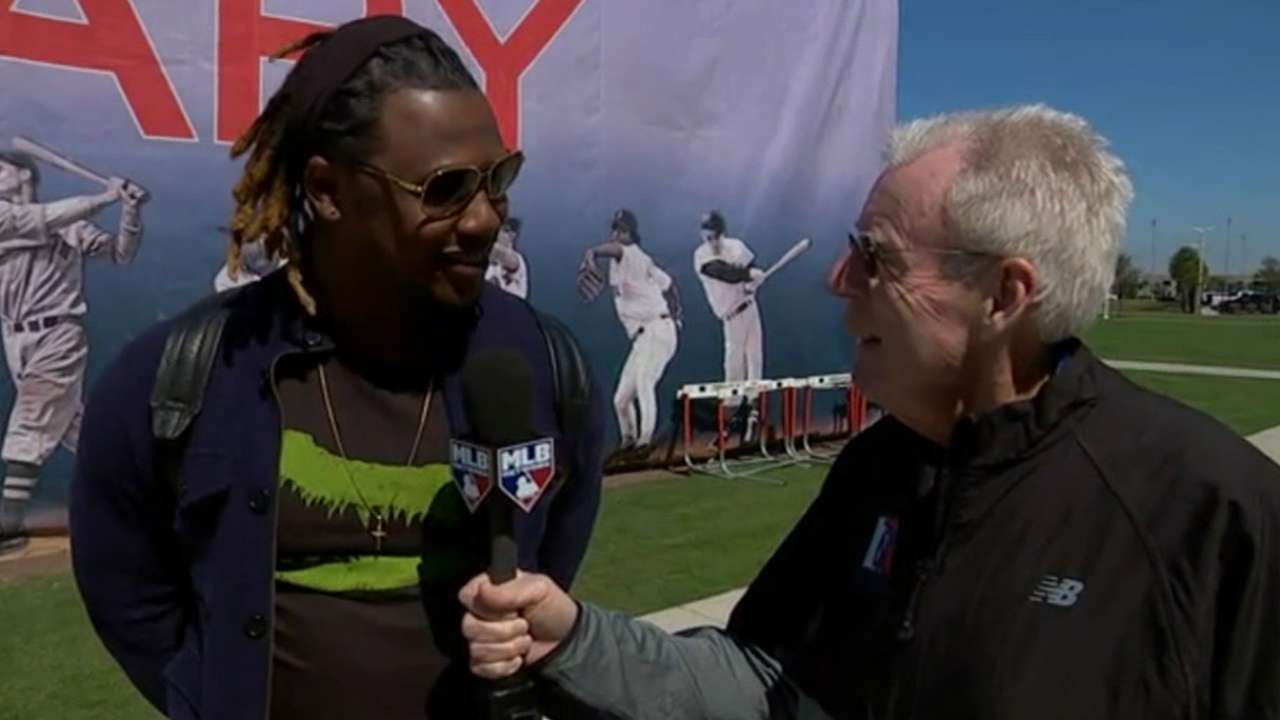 And that title envy very much drove Ramirez's desire to return to Boston, and it's why he initiated his return during free agency by having his agent inform the club he would gladly move to left field. Ramirez could win in other places too, but the Red Sox were the team that raised him, the team he always envisioned winning with.
Earlier in his career, Ramirez made some mistakes that didn't always make him look like the best teammate. He owns those now, while also making it clear his priorities have changed.
Numbers? Ramirez should put up big ones this year. But that won't consume him.
"Well, I know I'm that kind of guy, but I want to win and can help them win some more championships," Ramirez said. "That's what I want to be -- the guy who can help the team to win championships.
"If you can win a game with a homer, if you can win a game with a stolen base, or a great play in the outfield, anything. That's what I'm trying to do. To win is what you're here for, and what you get paid for."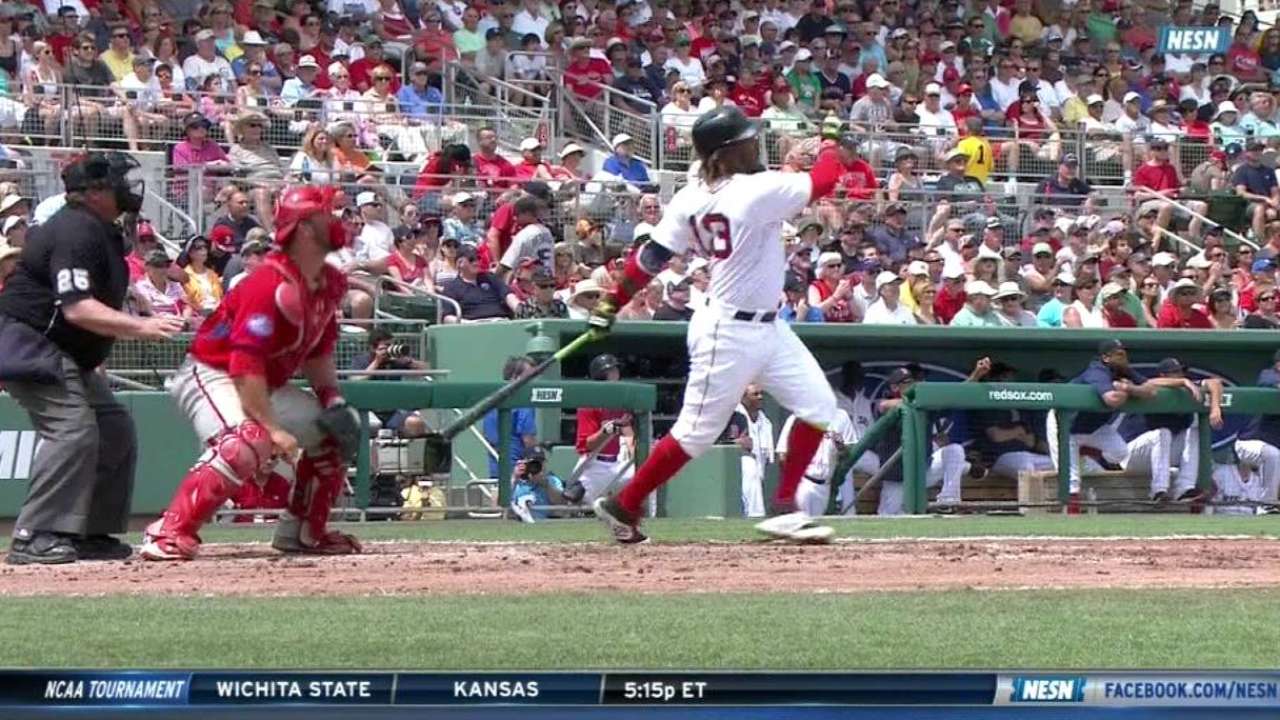 The thing that has prevented Ramirez from gaudy statistics in recent years? Injuries. He played 128 games last year, 86 in 2013 and 92 in 2011.
The 31-year-old Ramirez realizes that might not be a fluke, so he started training earlier last winter.
On many days, Ramirez is among the first players to arrive in the clubhouse and one of the last to leave.
"When you get older, man, you've got to stay loose," Ramirez said. "I used to come to the field and just be ready to go. Now I have to come to the field to get ready to go."
The Red Sox have no reason to believe he won't be ready to go, both on April 6 when the season begins and for most of the subsequent days that follow.
"Everything that we've experienced with him, there's been no issues," Farrell said. "He's got his maintenance routine he's gone through but we're hopeful too that getting off the shortstop position just gives him a chance to remain a little bit healthier and it's a less physically demanding position. Our goal is to have him in that four-hole as often as possible, which should be every day."
Ian Browne is a reporter for MLB.com. Read his blog, Brownie Points, and follow him on Twitter @IanMBrowne. This story was not subject to the approval of Major League Baseball or its clubs.