Hale, Mattingly put tensions in the past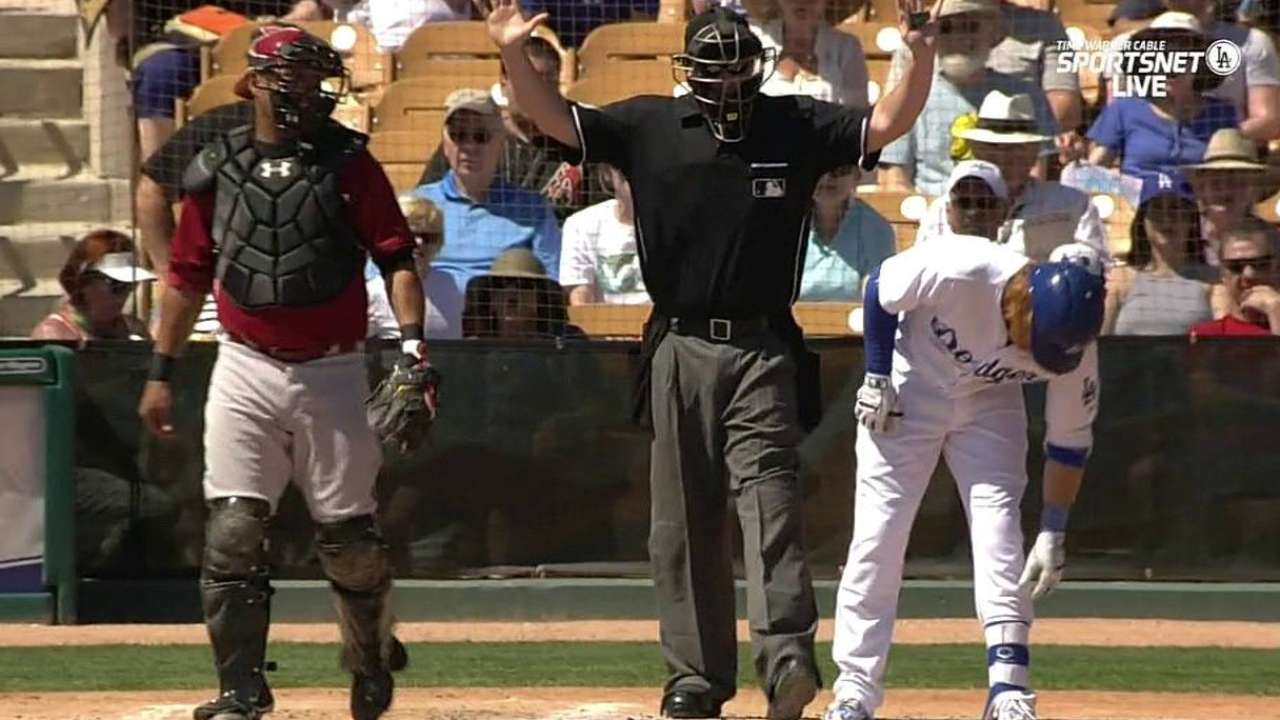 SCOTTSDALE, Ariz. -- Whatever problems the D-backs and Dodgers have had with each other are in the past, both managers told each other when exchanging lineup cards before Monday's game.
Arizona's Chip Hale and the Dodgers' Don Mattingly had an extended chat during the meeting at home plate one week after there were ejections and warnings issued after some hit-by-pitches.
The warnings came after the Dodgers' Chris Anderson hit Mark Trumbo with a pitch in the top half of the first inning and Daniel Hudson hit Justin Turner with one in the bottom half.
Hale did not think Anderson hit Trumbo on purpose and added that Hudson did not take aim at Turner, either.
"It was really precipitated because of the past," Hale said of the warnings. "Their pitcher was a young guy, the ball was getting away from him, and Huddy was just pitching in, and the ball just ran."
The Dodgers and D-backs have been involved in some on-field skirmishes in recent years, and there was further controversy when the Dodgers clinched the 2013 National League West title at Chase Field and celebrated by jumping into the pool beyond the fence in right-center.
"We don't like to see guys get hit up around the face or head area, that's dangerous, but when you get hit, you go down to first and you play," Hale said. "With the Dodgers and Diamondbacks, it's gotten to be too much of people wanting to read into it. We can't get between anyone's ears. So Don was just saying, 'Listen, this is ridiculous, let's just play ball.'
"We're both sorry if there's any issues. There shouldn't be."
Steve Gilbert is a reporter for MLB.com. Read his blog, Inside the D-backs, and follow him on Twitter @SteveGilbertMLB. This story was not subject to the approval of Major League Baseball or its clubs.