Scioscia expects 'big year' from Wilson after rough '14
Manager says lefty's issues have been resolved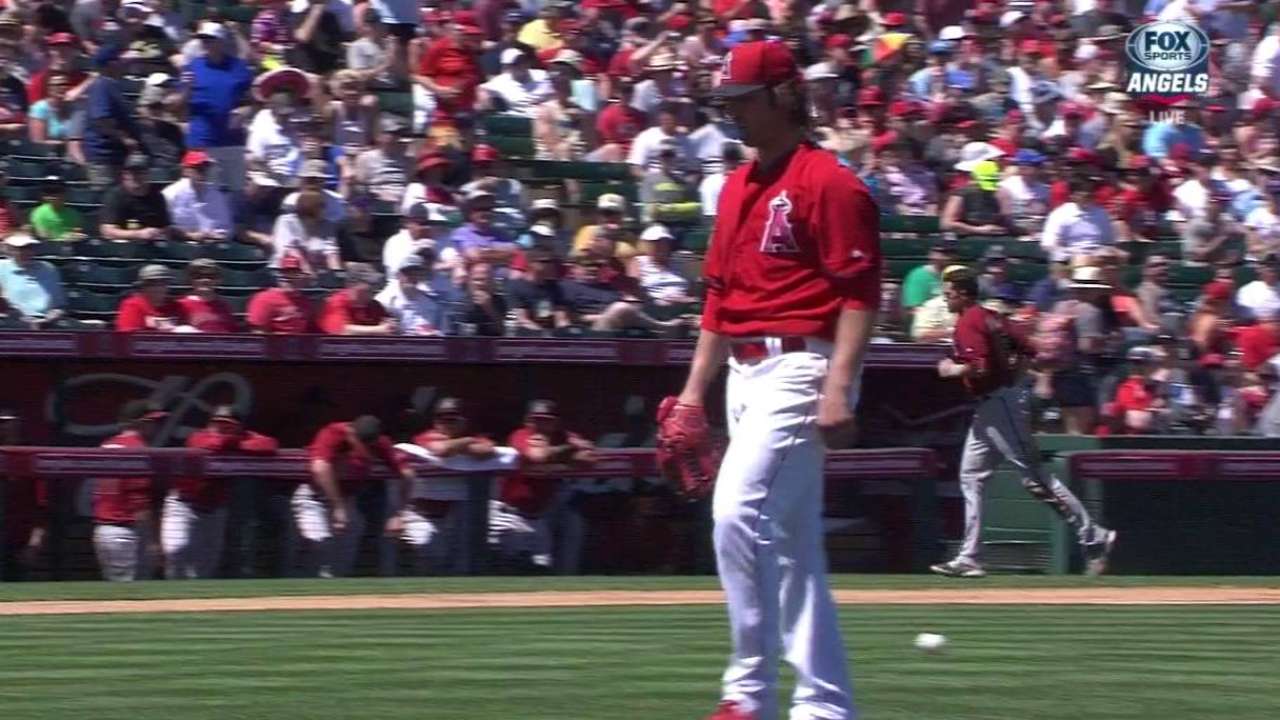 TEMPE, Ariz. -- Angels manager Mike Scioscia said Tuesday he's expecting a bounce-back season from left-hander C.J. Wilson.
Wilson has pitched well in Spring Training, posting a 2.31 ERA over three Cactus League starts. That's a good sign for the Angels heading into the season. Wilson is coming off his worst year as a Major League starter, going 13-10 with a 4.51 ERA in 2014.
"I think he's throwing the ball as well as I've seen him throw it, which brings you back to either the start of last year or a couple years ago," Scioscia said. "I think that a lot of the second-half issues -- from the health to consistency to release point -- have been resolved. I look for a big year from C.J."
In other Angels news Tuesday:
• Starter Nick Tropeano was optioned to Triple-A Salt Lake. The right-hander had a 4.41 ERA over 16 1/3 innings in the Cactus League. The Angels have 38 players in camp.
• Jered Weaver pitched 6 1/3 innings in a Minor League game against the Giants' Triple-A affiliate. He made 89 pitches and was charged with two runs on four hits with five strikeouts and two walks. Weaver is expected to be the Angels' Opening Day starter.
"I was a little erratic in the first two [innings], then I started getting in a better rhythm and tempo," he said.
• Josh Hamilton has been swinging off a tee, Scioscia said, but has not progressed to other baseball activities. Hamilton is recovering from shoulder surgery performed in February.
Austin Laymance is a reporter for MLB.com. This story was not subject to the approval of Major League Baseball or its clubs.