Garcia's emergence will be key to White Sox fortunes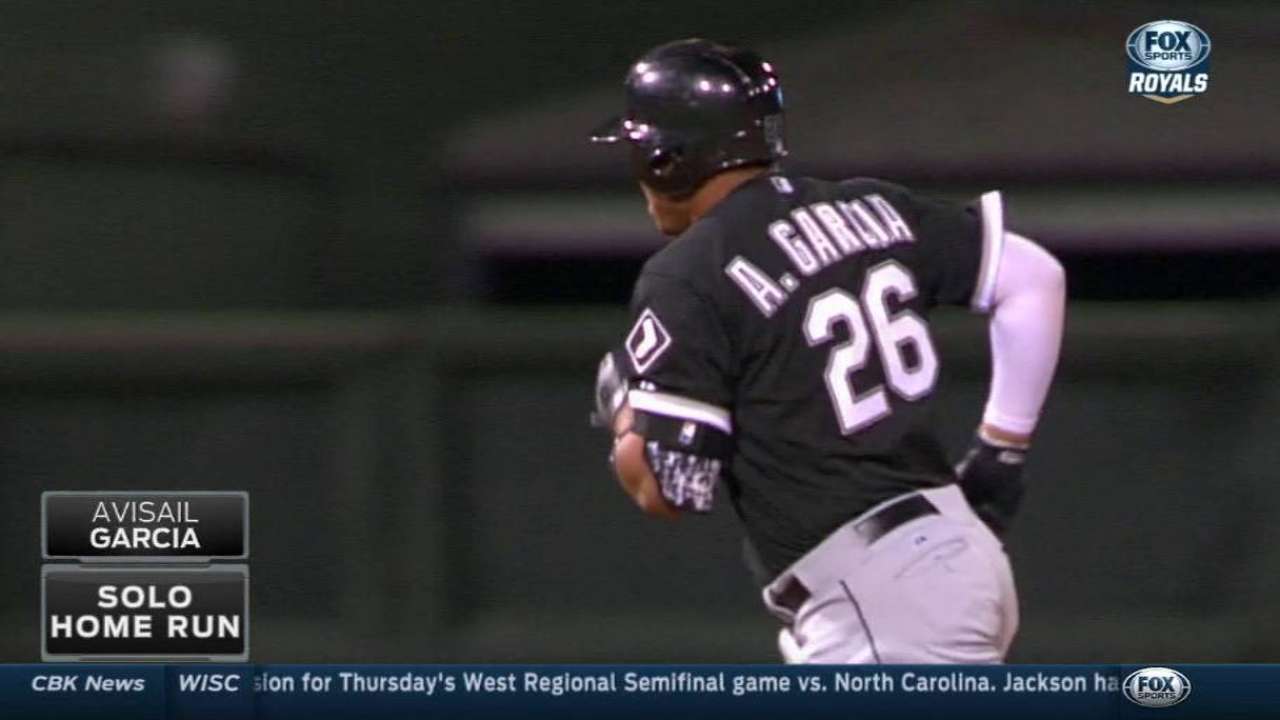 GLENDALE, Ariz. -- Avisail Garcia has been described as a five-tool talent by many members of the White Sox organization. But his sixth skill set -- perseverance -- was on full display in 2014 and should benefit Garcia more than any other this year.
Garcia suffered a torn labrum and avulsion fracture in his left shoulder last April 9 while diving for a D.J. LeMahieu line drive in right field in Colorado. The prognosis was season-ending surgery, but as early as a June conversation with MLB.com, Garcia was not agreeing with that finality.
His return came on Aug. 16, and Garcia picked up 190 plate appearances prior to the close of the season. With another 142 plate appearances added during winter ball in Venezuela, an important season of development became far from a total loss.
"If you look at it this way, it's not bad," Garcia said. "That's the best thing that the trainers and the White Sox did, and me for my hard work. I get more at-bats and a little bit more experience."
Fighting his way back also seemed to provide Garcia with a fresh perspective and an added burst of energy. Losing somewhere between 10 to 15 pounds during this past offseason increased that energy, a positive that has been noticeable on the basepaths and in the outfield during Spring Training.
The three-team trade at the 2013 non-waiver Trade Deadline sending Garcia to the White Sox, Jake Peavy to Boston and Jose Iglesias to Detroit was the start of general manager Rick Hahn's reshaping program. Now people look at this revamped White Sox team entering the 2015 season and point to Garcia as the key component to the offensive attack, hitting behind Jose Abreu and Adam LaRoche, and in balancing out the outfield with Adam Eaton and Melky Cabrera.
Not everyone agrees with Garcia's high ceiling. FanGraphs ranks the trio of Garcia, J.B. Shuck and Emilio Bonifacio second from the bottom in their 2015 right-field position power ratings for all of baseball. White Sox executive vice president Ken Williams respectfully sees a different outlook.
"There's no reason not to be excited. You're talking about a guy who is a physically imposing presence," Williams said. "He can shoot you to right for a base hit, and hit you a ball 450 feet, and steal a base to boot. Even at his size, he can go first to third, and he plays hard and good defense.
"He plays with some exuberance and some joy. He's just a quality person. With all due respect to all these other people who seem to want to chime in on things, we do all right."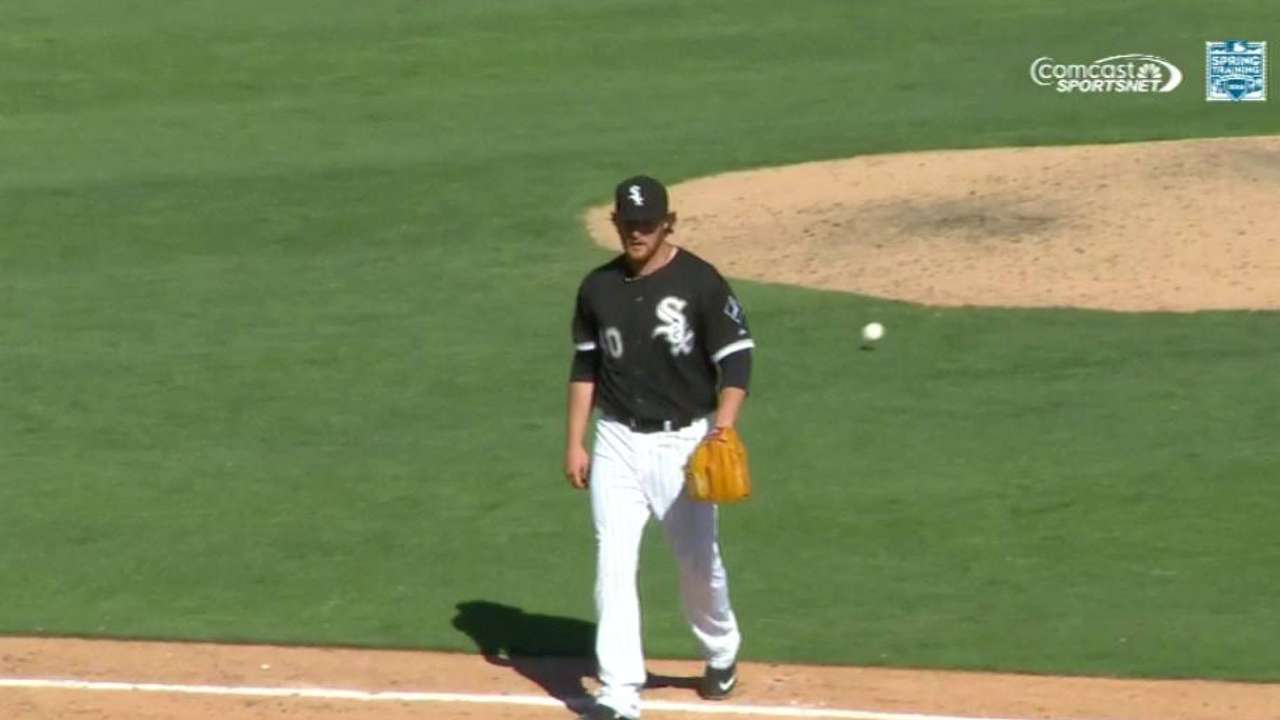 FanGraphs admits that Garcia is young enough to become a star, even if his production profile doesn't support that prediction. Garcia doesn't turn 24 until June 12, and people forget that he was playing in a World Series with the Tigers after just 51 career plate appearances. He has started to exhibit better plate patience that highlights a growing maturity as a player.
His ascension to a front-and-center-star spot in the American League might not happen completely in 2015, but Garcia's hard work since the injury, and his overall talent, should make him a solid White Sox force. A solid force, but he's certainly not the only one on the team deciding a successful campaign.
"Everybody is important in the lineup. Everybody has to do little things to help us win," Garcia said. "I just have to keep working hard and do my best for the team."
"With all the good feeling that might be going around here, we still have to play," White Sox manager Robin Ventura said. "Guys have to go out and produce, and it's not just one guy is the lynchpin to all of this. Everybody needs to go out and carry what they are supposed to carry, and not trying to do any more or any less."
Scott Merkin is a reporter for MLB.com. Read his blog, Merk's Works, and follow him on Twitter @scottmerkin. This story was not subject to the approval of Major League Baseball or its clubs.