Dodgers' 2015 club rebuilt by relying on metrics, analytics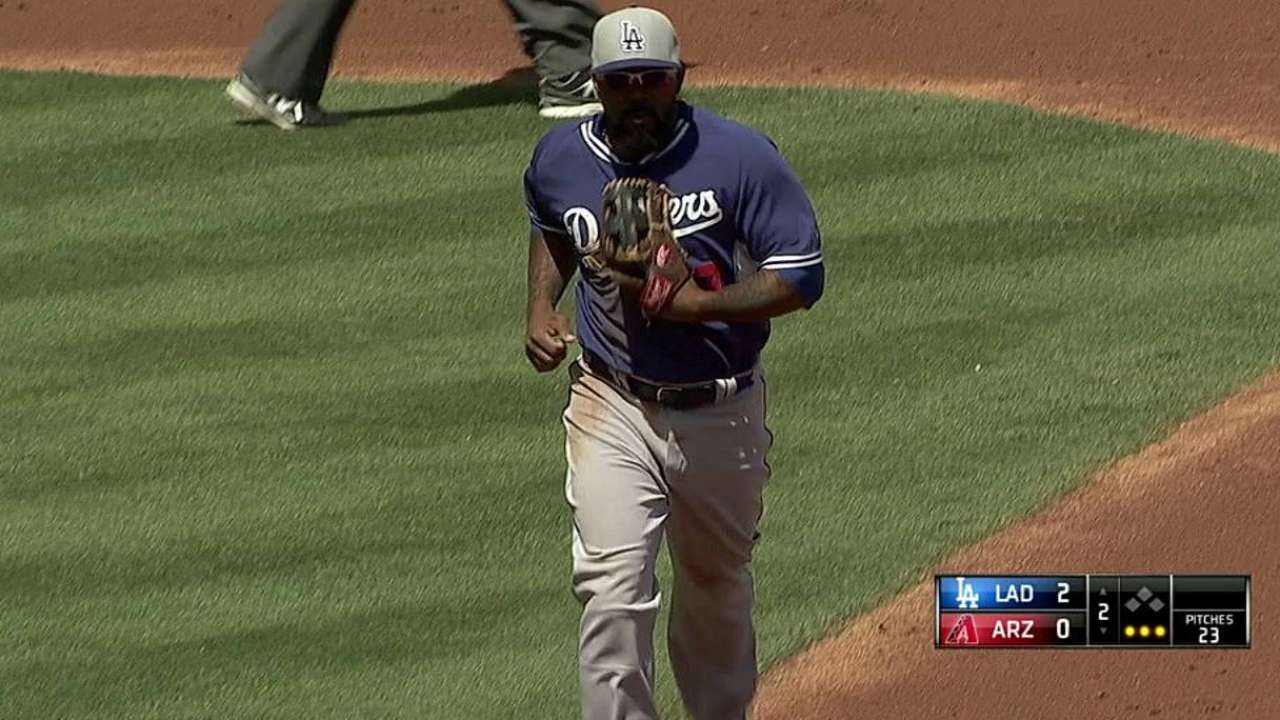 GLENDALE, Ariz. -- Watching the Dodgers' infield turn four double plays on Monday made all of those offseason discussions about metrics and analytics come to life.
Assuming that shortstop Hanley Ramirez would leave as a free agent, and deciding it was time to move Matt Kemp and most of his contract to make outfield room for Joc Pederson, the new management team set out to improve the defense and compensate for a loss of offense by saving runs in the field.
Although the Dodgers won 94 games in the regular season in 2014, they did it despite finishing 11th in the National League in Ultimate Zone Rating, the FanGraphs metric that puts a run value to defense.
Ramirez ranked last by FanGraphs out of 67 players at shortstop last year. His replacement, Jimmy Rollins, was fourth overall in NL defense, even at age 35. Dee Gordon was 74th out of 87 second basemen in the NL, while his replacement, Howie Kendrick, was third in the American League.
For those curious, Kemp was 74th out of 76 among NL center fielders and 92nd out of 100 among right fielders.
Behind the plate, A.J. Ellis actually graded out well above Yasmani Grandal, who was brought in to take some of Ellis' playing time, mostly for offense.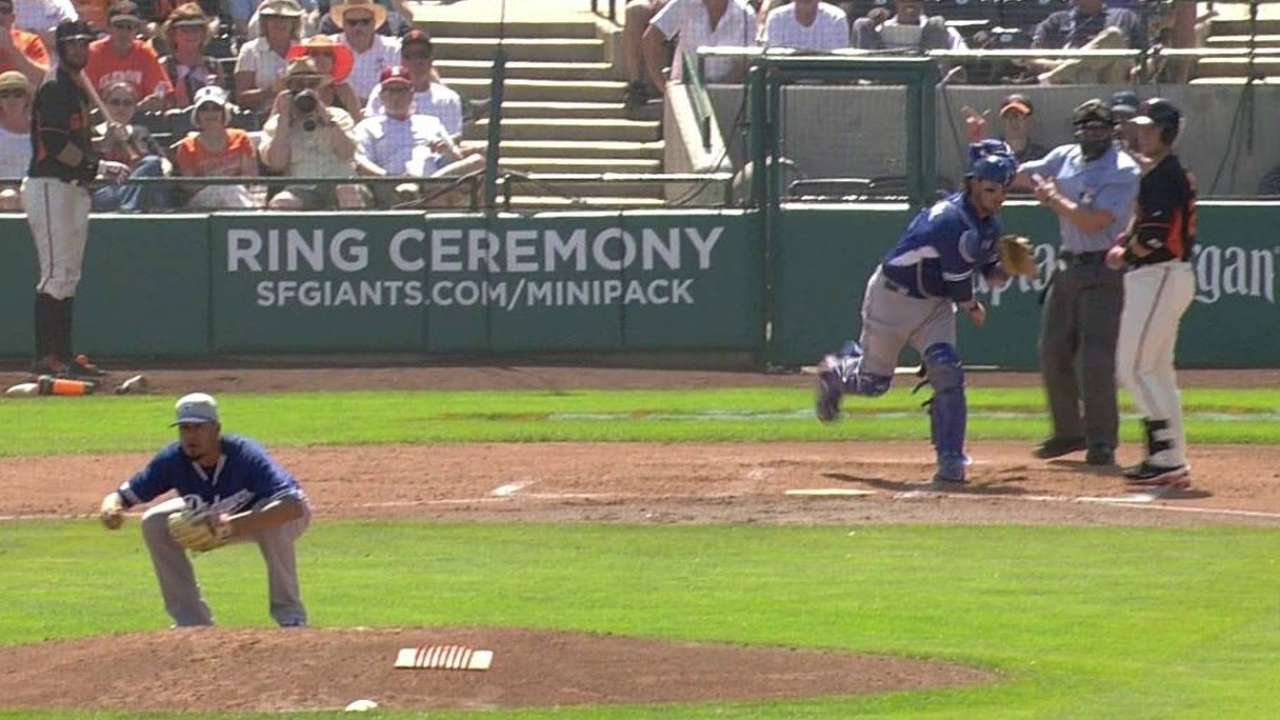 Another area that management focused on was the bullpen. Dodgers relievers ranked 12th in the league in Reliever Wins Above Replacement, a metric adversely affected by a high number of walks. The bullpen's ineffectiveness was clearly a huge factor in the disappointing elimination from the playoffs by St. Louis.
So a common thread with many of the relievers the Dodgers brought into camp this Spring Training (Chris Hatcher, Juan Nicasio, Joel Peralta, Adam Liberatore) was the reputation for throwing strikes. Brian Wilson, Chris Perez and J.P. Howell had high walk ratios per nine innings pitched, and only Howell returned this year.
One last area of concern was the production the Dodgers received, or didn't receive, from the No. 8 hitter in the batting order, where they finished 14th, or 42 percent below average based on FanGraphs' Weighted Runs Created (adjusted for park and league).
Management will talk about lengthening the lineup when it comes to this metric, but that's another way of saying it wants more offense from catcher than what Ellis provided, resulting in the acquisition of Grandal.
Ken Gurnick is a reporter for MLB.com. This story was not subject to the approval of Major League Baseball or its clubs.