Melvin thrilled with A's infield defensive makeover
Oakland adds Lawrie, Semien, Davis and versatile Zobrist to mix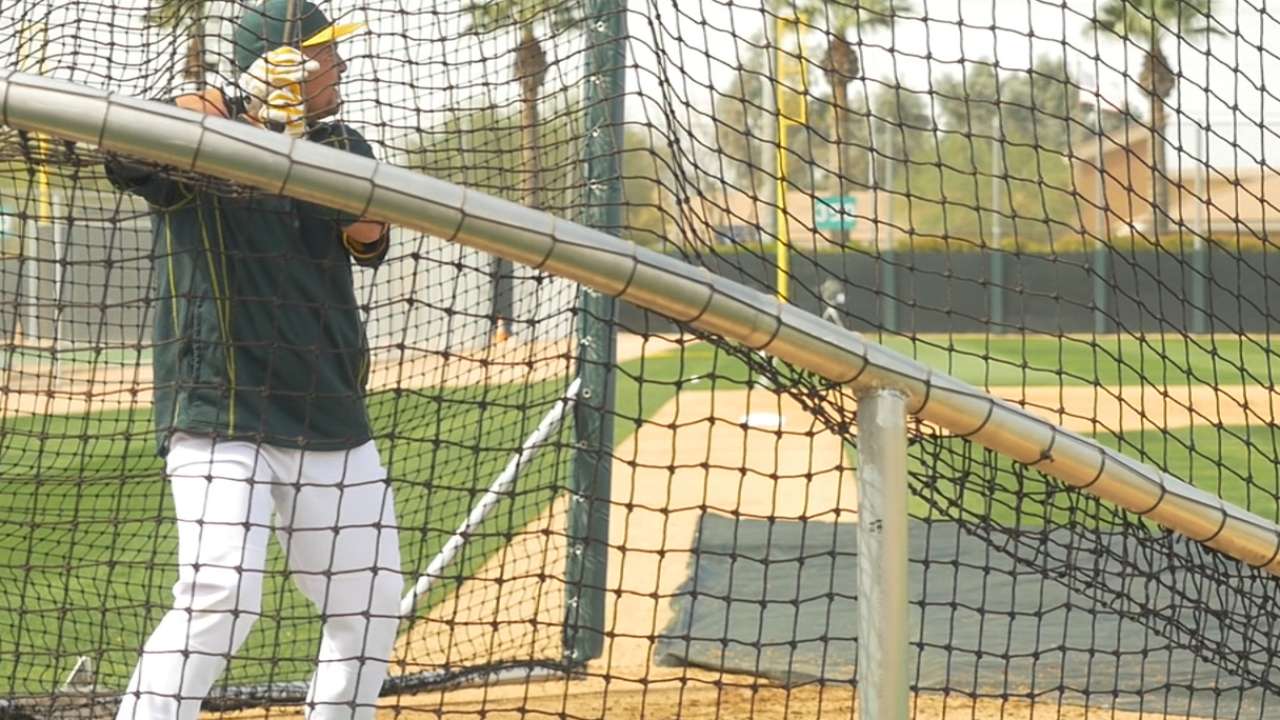 MESA, Ariz. -- Evaluating and maximizing defensive efficiency has increasingly been a focus for every front office. It was yet again a homework project for the A's this offseason, and they came away feeling confident in their potential for plus marks.
"We really shored up what was a deficiency for us last year," said manager Bob Melvin. "That's what we're seeing right now. [Brett] Lawrie is as active over at third base as anyone, Marcus [Semien] is making plays every day, [Eric] Sogard does his thing, Ike Davis is a good defender at first. It's a very good infield defense."
That group doesn't even include multi-position extraordinaire Ben Zobrist, who can not only play all four infield positions and every outfield spot as well.
"I'm trying to learn what I can from him," said Sogard, "because he's been around so long and plays so many different positions and plays them all well."
Last season, the A's committed 111 errors, second-most in the Majors only to Cleveland's 116, and their .982 fielding percentage was third-lowest in the American League. The infield combined for 76 of those errors, and range was particularly lacking, especially up the middle. It's no coincidence that just so happens to be one of Semien's specialties.
The A's new shortstop has wowed with his range almost daily in Spring Training.
"Marcus has as good of range as anybody I've seen, and I played with a pretty good one in Kansas City with Alcides Escobar," said Billy Butler. "Marcus is very agile and makes all the good plays you need to make and has the potential to make all the great ones, too."
"We've already taken away a couple hits," said Semien. "We're a group that expects to make all of the routine plays, and anything extra is a plus."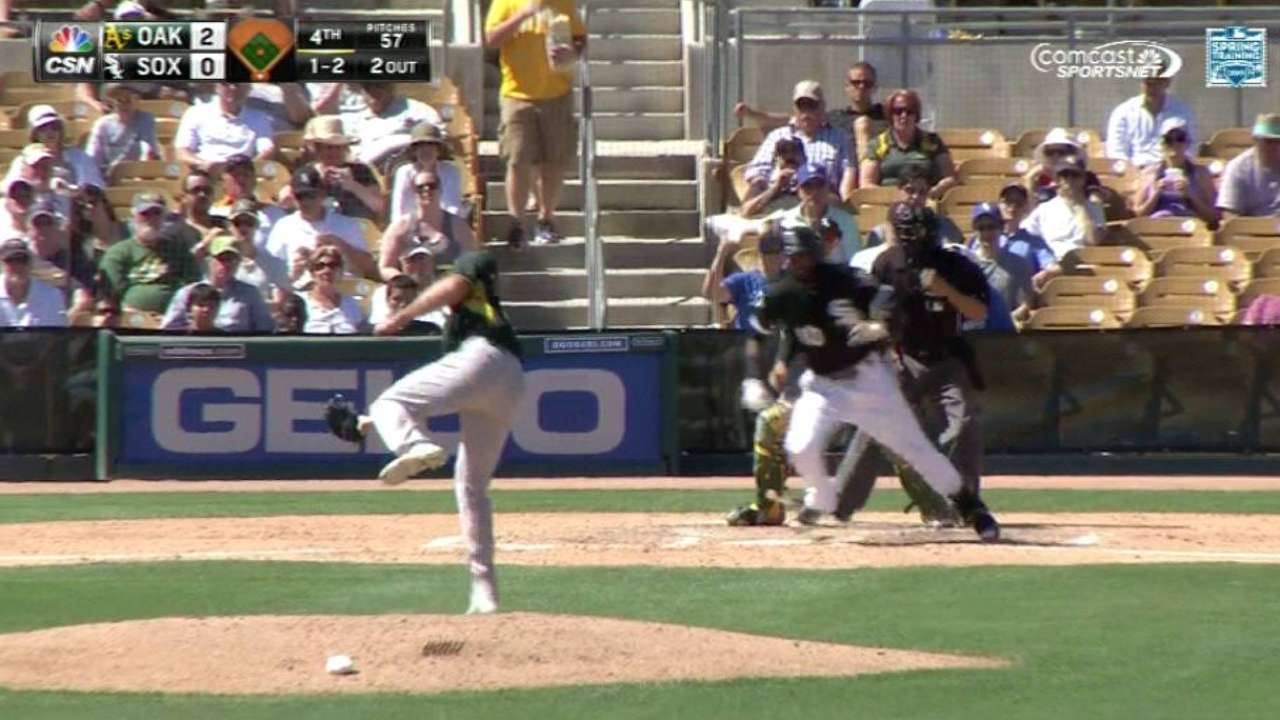 In Semien, the A's see a lasting solution at shortstop. He entered camp with the range and the arm strength, but his accuracy remained a work in progress. The development has been continuous, thanks to everyday work with infield coach Mike Gallego, and it's shown up in games.
"He gave me little things that I can think about to make the same, consistent throw across the diamond every single time," said Semien. "I was just trying to throw it, not think about it, and he's given me good information that can put my body in the right position, using my feet, pointing my shoulder toward the base no matter where the ball is. That takes good footwork, so that's what we've been working on every day."
"We're trying to teach him to be a swan on the lake instead of a duck on the pond," said Gallego, smiling. "If he gets to balls, let's finish the play and be consistent with that."
Lawrie, Semien's neighbor on the left side of the infield, also boasts above-average range and nifty footwork, bringing to mind his predecessor, fan favorite Josh Donaldson.
Both are especially explosive, an attribute that's magnified around a groundball-centric pitching staff.
"Donaldson is a fantastic third baseman, but Brett over there is equally impressive," said Butler. "He's got some of the best reflexes I've ever seen, and some of the plays he's made this spring have been just fantastic."
"All these guys seem to read the ball well off the bat, which is obviously going to help with that first jump," said Sogard. "They're all great athletes and able to pick up a lot of ground. I think we're going to be stealing a lot more hits than we have in the past. We're excited about this defense, for sure."
Jane Lee is a reporter for MLB.com. Read her blog, Major Lee-ague, and follow her on Twitter @JaneMLB. This story was not subject to the approval of Major League Baseball or its clubs.