Upton Jr. set for checkup on left foot
Braves outfielder waiting for green light to remove boot, increase activities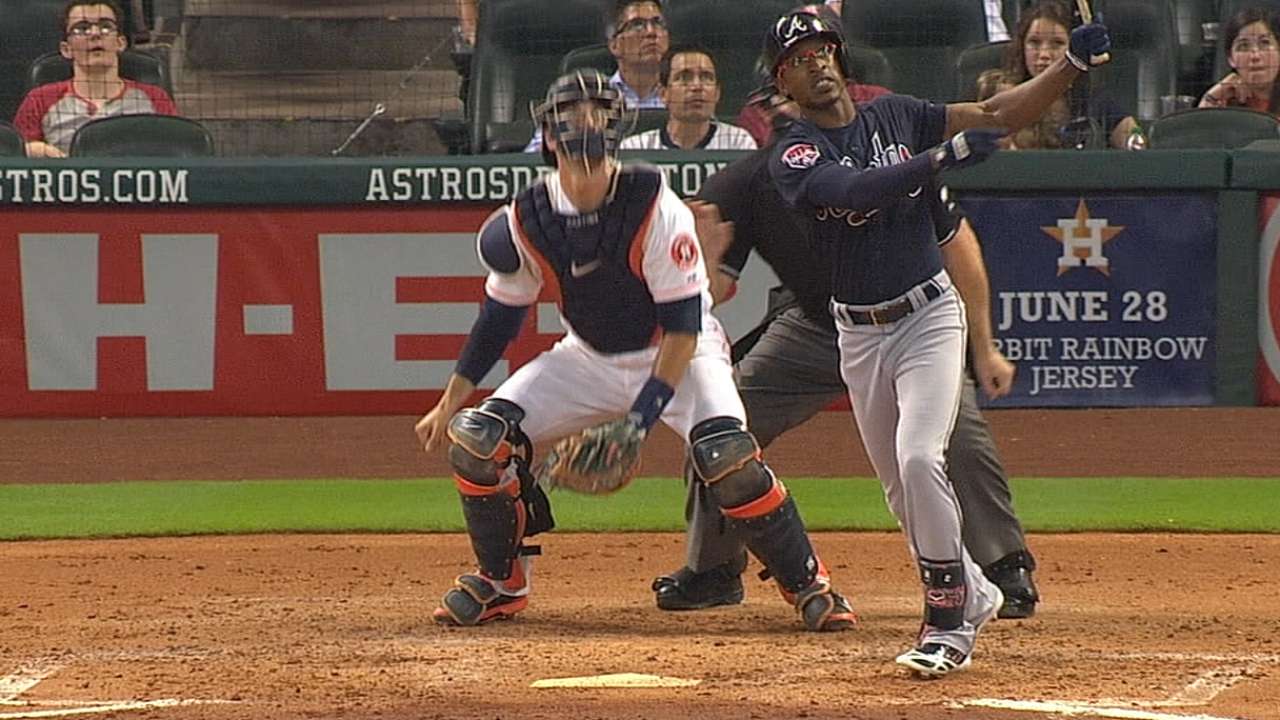 LAKE BUENA VISTA, Fla. -- As most of his Braves teammates are eagerly anticipating the start of the regular season, Melvin Upton Jr. is simply looking forward to ridding himself of the walking boot that has significantly limited his activities over the past month.
Upton's hope of a promising Spring Training evaporated during the Braves' second full-squad workout on Feb. 27, when he was diagnosed with sesamoiditis in his left foot. The center fielder was placed in a cast for two weeks and forced to spend the past month wearing a walking boot. Upton will be evaluated again on Friday.
If Upton gets a favorable update, he will begin taking the steps necessary to begin a Minor League rehab stint, which will essentially serve as his Spring Training. All indications are that he would not be ready to join Atlanta's roster until May, but a timetable for his return will not be set until he starts to increase his activities.
Permitted to take batting practice and complete other select workouts for the past two weeks, Upton has had the opportunity to refine his swing and prevent his leg muscles from being weakened by atrophy.
Upton batted .198 with 21 homers and a .593 OPS (lowest among all Major Leaguers with at least 1,000 plate appearances) since signing a five-year, $75.25 million deal with Atlanta before the 2013 season.
Upton will continue working out at the Braves' Spring Training complex for at least the next two weeks. If all goes well, he would then begin the Minor League rehab stint, which could last a maximum of three weeks, barring setbacks.
Mark Bowman is a reporter for MLB.com. This story was not subject to the approval of Major League Baseball or its clubs.