Ichiro bringing veteran intangibles to Marlins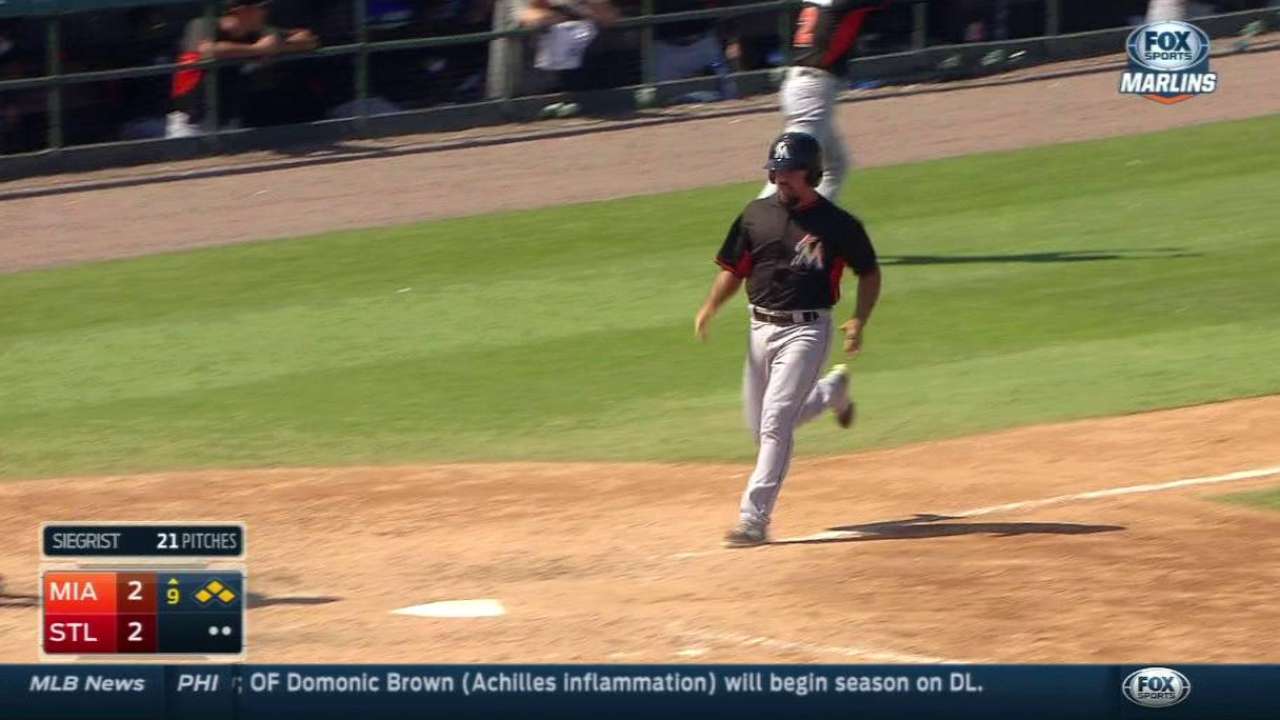 JUPITER, Fla. -- Since the start of Spring Training, Marlins manager Mike Redmond has repeatedly been asked how he plans to use Ichiro Suzuki.
We saw how on Tuesday.
Ichiro came off the bench, collected two singles, stole two bases, made a sliding catch in center field, and capped the afternoon with the decisive RBI single in the ninth inning that lifted the Marlins to a 3-2 win over the Cardinals at Roger Dean Stadium.
"We talked all spring about how we are going to use him," Redmond said. "I think that's a great example of what he brings to our ballclub. You pinch-hit him. He gets a base hit. He comes in to play defense. He has a couple of stolen bases, and a big hit. That's the dynamic Ichiro brings to our ballclub. It's exciting."
The 41-year-old Ichiro may be well established in the big leagues, but his presence is new to the Marlins. In Miami, the 10-time All-Star is accepting a bench role in the National League.
He is being counted on to pinch-hit and play in whatever situation the day presents. On Tuesday it was to come off the bench in the seventh. He singled and stayed in the game.
Also in the seventh inning, Ichiro made a sliding catch in center field to take a hit away from Jon Jay.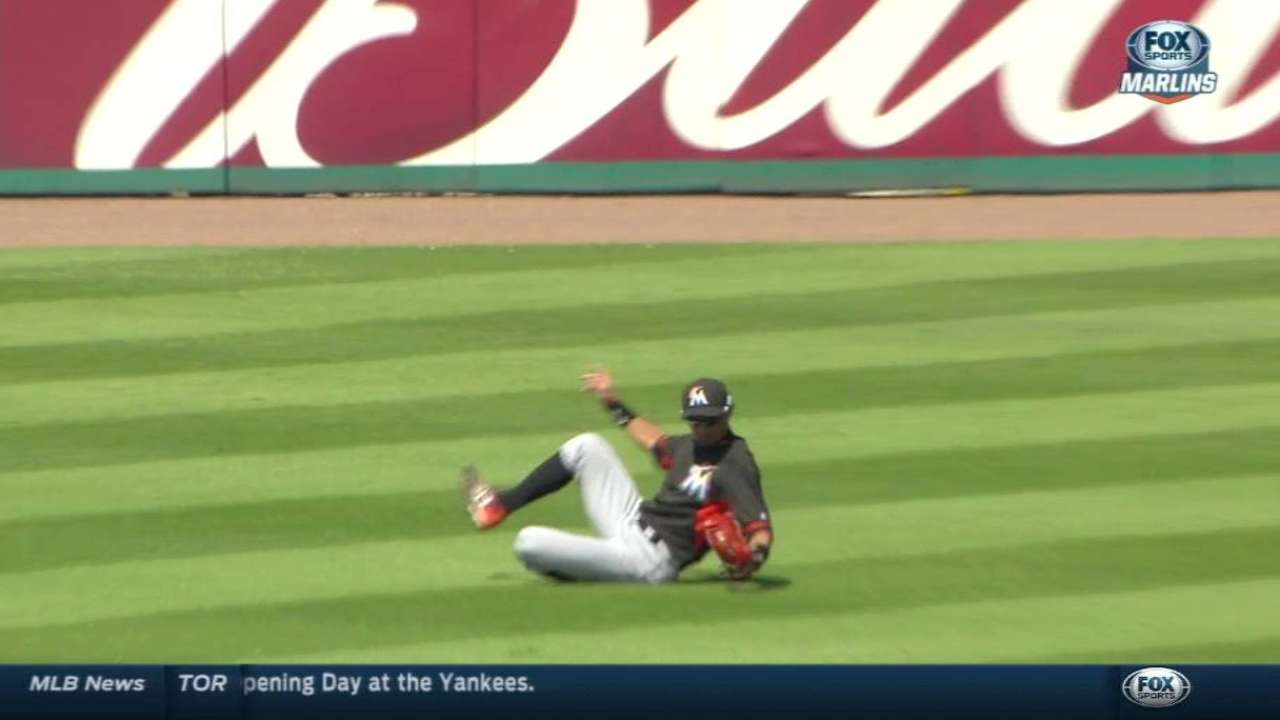 In the ninth inning with two outs, Ichiro lined a single to center off lefty reliever Kevin Siegrist, which turned into the game-winning hit.
"Hitting off the bench is the toughest thing to do," Redmond said. "I've done it. It's not easy, sitting there for seven, eight innings, and then having to go in there to play defense."
Ichiro's role may be reduced from the days he was a perennial All-Star. But his importance in the clubhouse isn't understated. He's quickly bonded with a number of his new teammates.
Ichiro, for instance, jokes around with center fielder Marcell Ozuna. Earlier in Spring Training, Ichiro taught Ozuna, who is from the Dominican Republic, a different Japanese word of the day.
As Ichiro showed on Tuesday, he still can teach a young Miami squad something about situational hitting.
"Mentally, you have to be ready," Redmond said. "You have to be prepared. He is so prepared for any situation that comes up. That's fun as a manager, to know that he is paying attention to the game, and knows the situations he potentially can get into. I think we've all seen how he's adjusted, which is easily."
Joe Frisaro is a reporter for MLB.com. He writes a blog, called The Fish Pond. Follow him on Twitter @JoeFrisaro. This story was not subject to the approval of Major League Baseball or its clubs.