Zunino taking charge with Mariners' pitchers
McClendon impressed with catcher's development, play this spring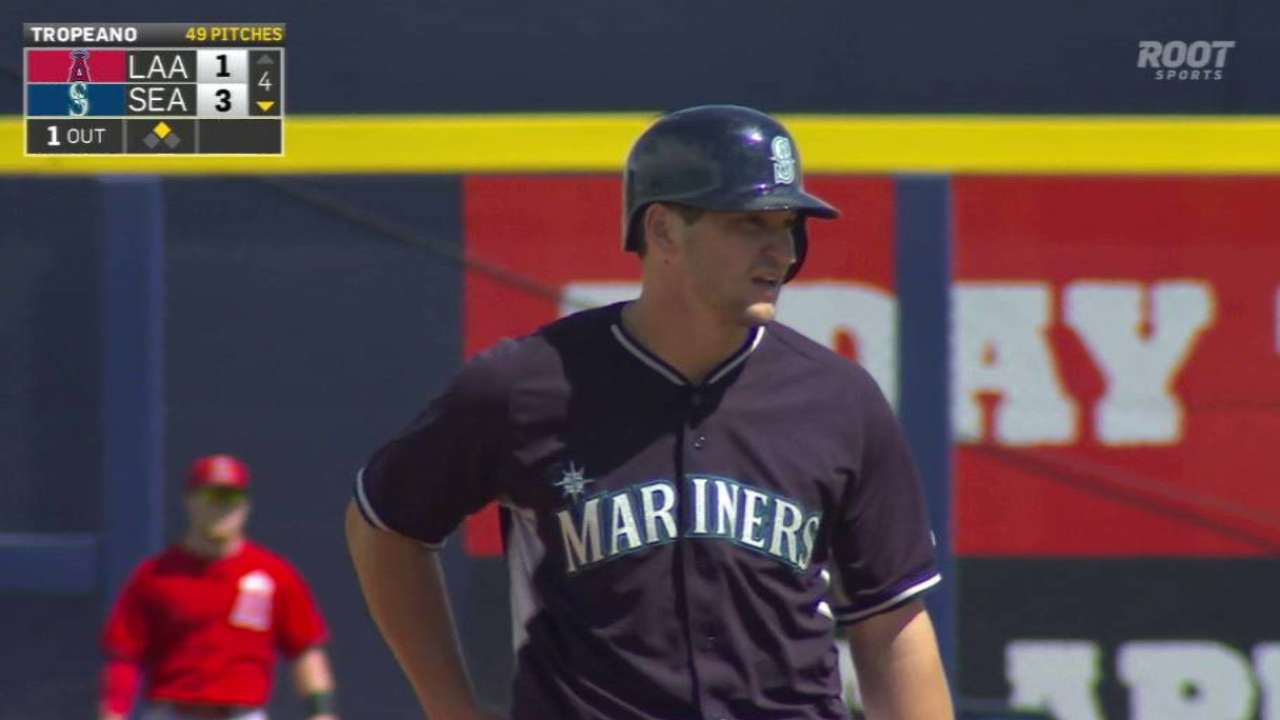 PEORIA, Ariz. -- Mike Zunino has caught more games and innings than any catcher in the Cactus League this spring, but Mariners manager Lloyd McClendon says both the 24-year-old and his pitching staff are benefiting from the early work load.
"He came in in great shape and there's some things we wanted to see him do this spring, and he's starting to do them," McClendon said on Tuesday. "Taking charge of the staff, running that staff, getting them to do the things he needs them to do to be successful during the course of a game. Sometimes you have to pull the whip out. He's done all those things. I think it's taken him the whole six weeks to get all of that out of the staff. That's why he's played as much as he's played."
Zunino, who turned 24 last week, continues to impress both at the plate and behind it. The third overall selection in the 2012 First-Year Player Draft has hit seven home runs, second to the Cubs' Kris Bryant among all Major Leaguers this spring, and has the highest slugging percentage in either the Cactus or Grapefruit League at .896.
A year ago, Zunino hit two home runs and batted .239 with five RBIs and a .478 slugging percentage in 46 Cactus League at-bats. Going into Tuesday's game against the Indians, Zunino was batting .354 and also leading the team with 13 RBIs in 48 at-bats.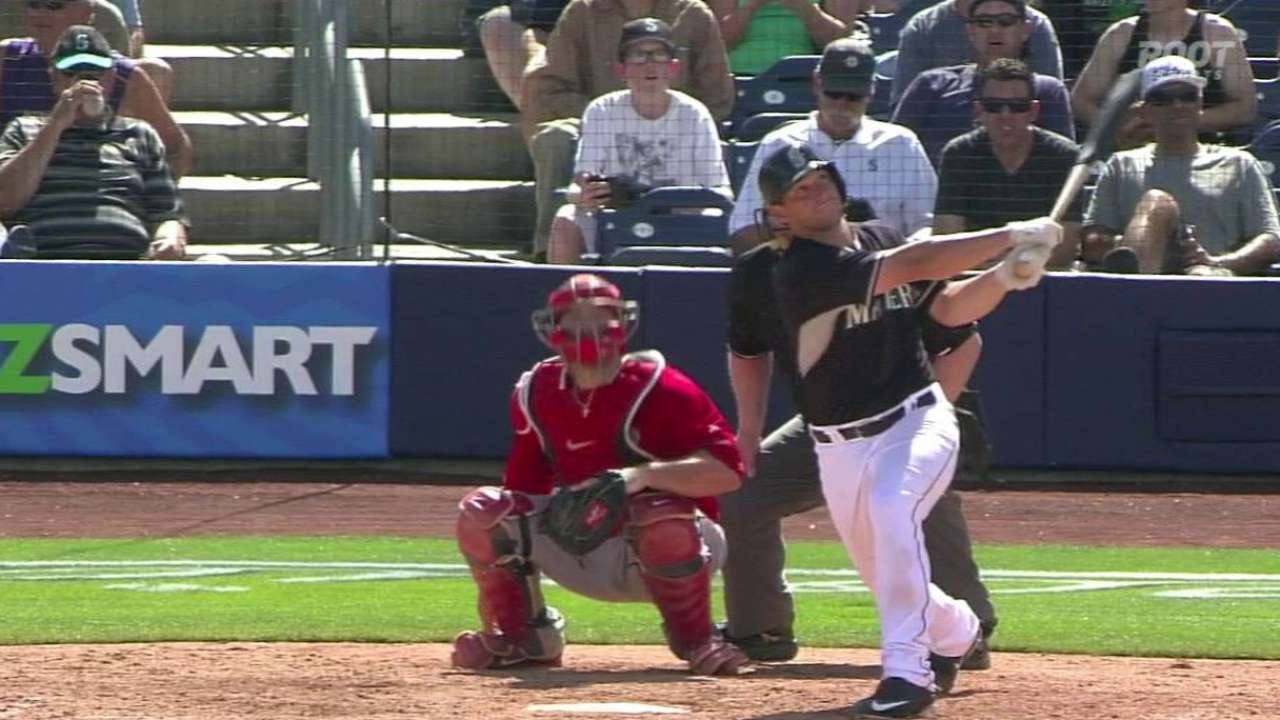 McClendon said the youngster will get Wednesday's game off before the entire team is off on Thursday prior to Seattle's final two Cactus League games. The skipper said his young catcher has made huge strides and handled the heavy load without issue.
"I don't think he was ready to do it last year. He was trying to get his feet wet his first full year in the big leagues as well," McClendon said. "I think he's learned this staff. He knows he can be successful in this league and the maturation process has brought him to this point in his career.
"He's been on the fast track from the start and he hasn't disappointed. It's mind blowing, if you really think about it, to think how far he's come so fast."
In other news:
• Right fielder Seth Smith sat out for a third straight day on Tuesday as he recovers from a sore right ankle that he twisted sliding into home plate on Saturday, but McClendon said it's just precautionary and he has no concerns about Smith being ready.
• The Mariners have Thursday off, but Hisashi Iwakuma will throw in a Minor League game against the Padres' Triple-A club at 1 p.m. PT in his final tuneup for the regular season. The game will be on the Padres' side of the Peoria Complex.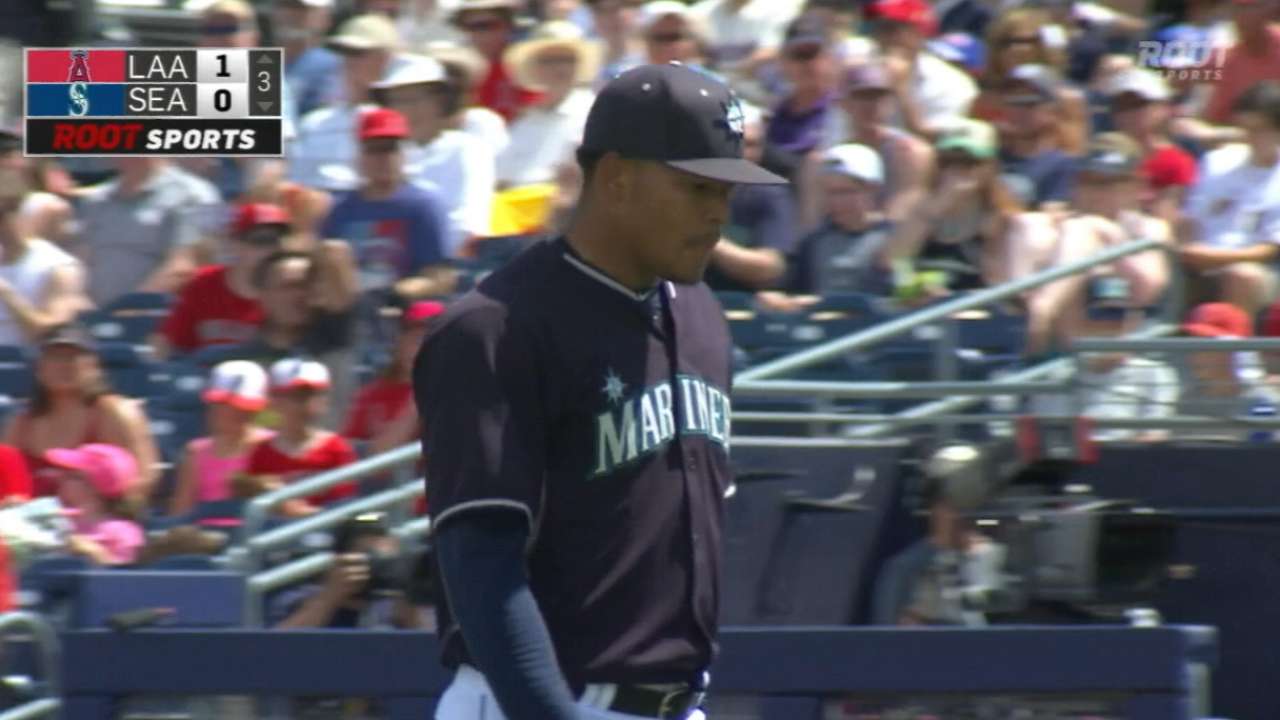 James Paxton is starting on Wednesday against the White Sox in Peoria, J.A. Happ makes his final spring outing on Friday night against the Rockies in Peoria, while Taijuan Walker will close out Cactus League play on Saturday against the Rockies at Salt River Fields in Scottsdale.
• The Mariners will fly to Seattle on Saturday night and have a workout planned for Sunday evening at Safeco Field prior to Monday afternoon's opener with the Angels. The Sunday workout is not open to the public.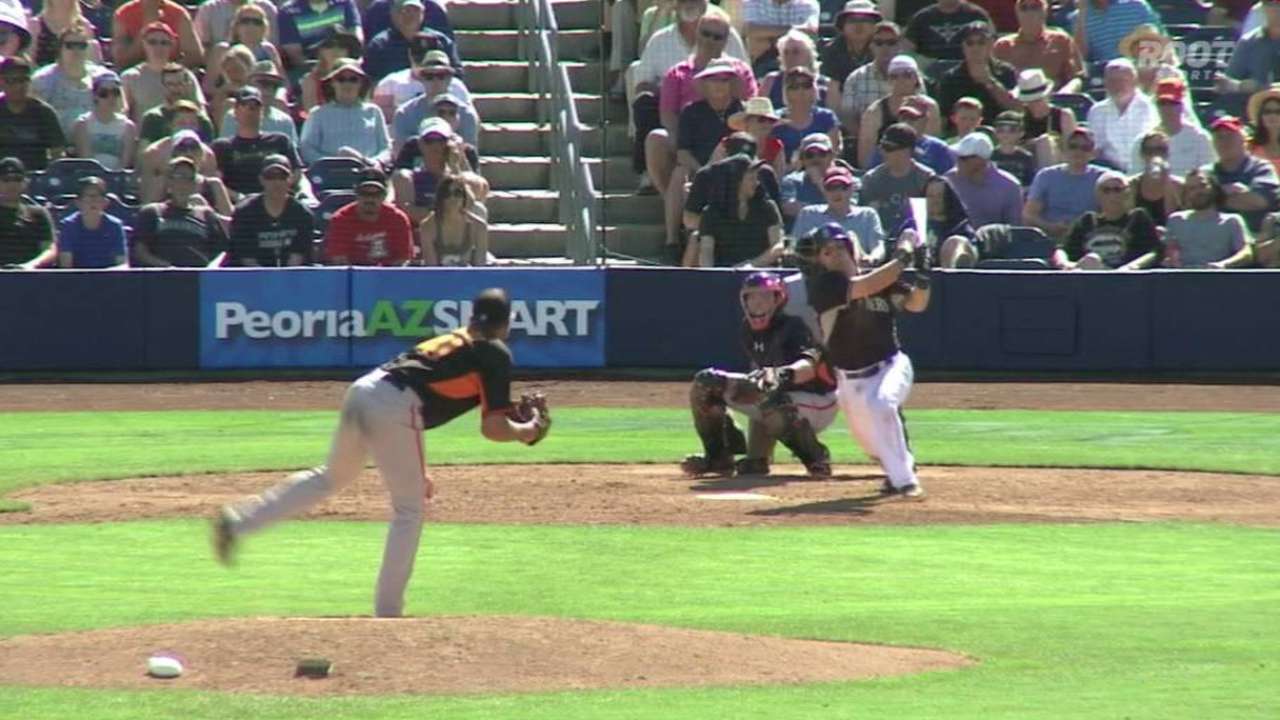 • Willie Bloomquist slid awkwardly at second base in Monday's game against the Angels, but he got up and dusted himself off and remained in the contest in another challenge for his right knee. Bloomquist says he's fully recovered from microfracture knee surgery last August and McClendon has seen enough this spring to agree.
"He's fine," McClendon said. "He's passed all the tests. In my mind, he's a go."
Greg Johns is a reporter for MLB.com. Follow him on Twitter @GregJohnsMLB as well as his Mariners Musings blog. This story was not subject to the approval of Major League Baseball or its clubs.