Wrigley, sans bleachers, will be ready Sunday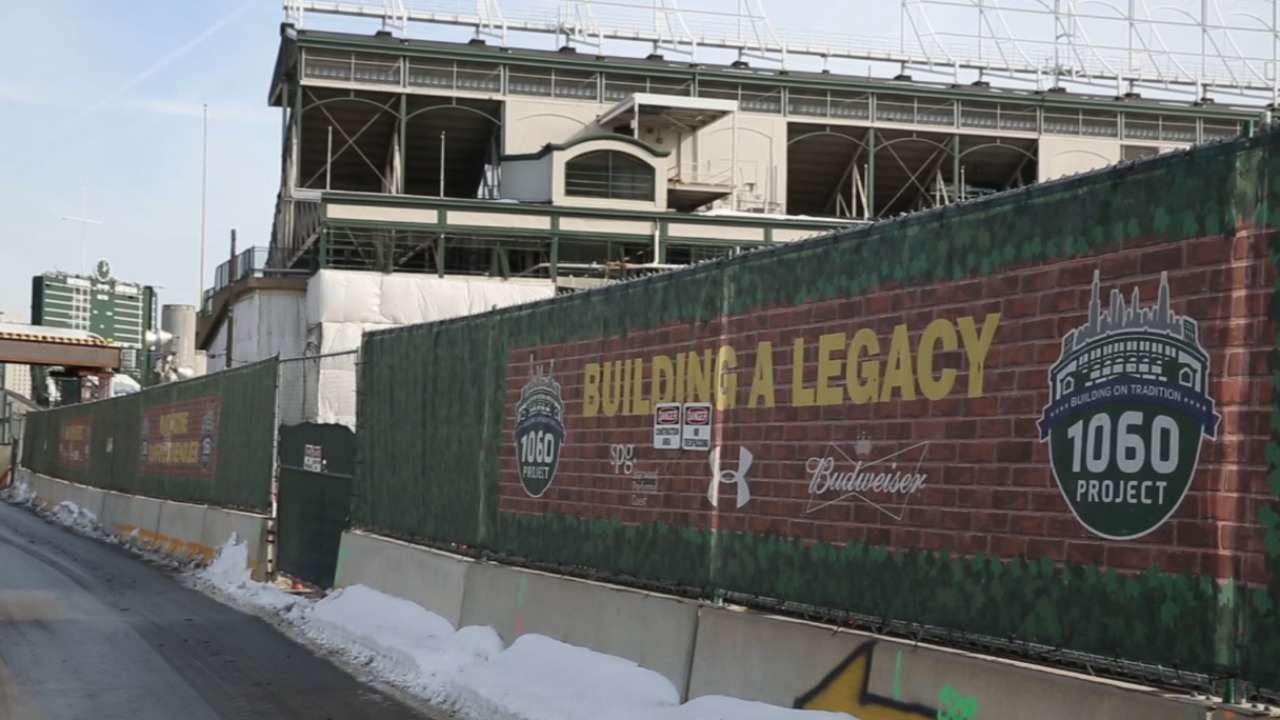 MESA, Ariz. -- Wrigley Field will be ready for Opening Night on Sunday, but the bleachers will not be open, Cubs officials said on Tuesday.
The Cubs began the renovation project of the 100-year-old ballpark this past offseason. The left- and center-field bleachers are expected to be open by May 11, and the right-field bleachers will be ready for fans in mid-June.
The video scoreboard in left field will be operating in time for Sunday's home opener against the Cardinals, while the right-field video board will not be functioning until the All-Star break.
"We have said time and time again, we will not cut corners on this project, and we're going to do this project right and responsibly," spokesman Julian Green said Tuesday.
Green said "at no time has Major League Baseball intervened in our construction project. They are not concerned, mad or disappointed in the team or the pace of construction. They have been supportive in our efforts."
There were no discussions with the White Sox about playing the Cubs' home opener at U.S. Cellular Field, Green said.
"At no time did we consider U.S. Cellular Field as an option," Green said.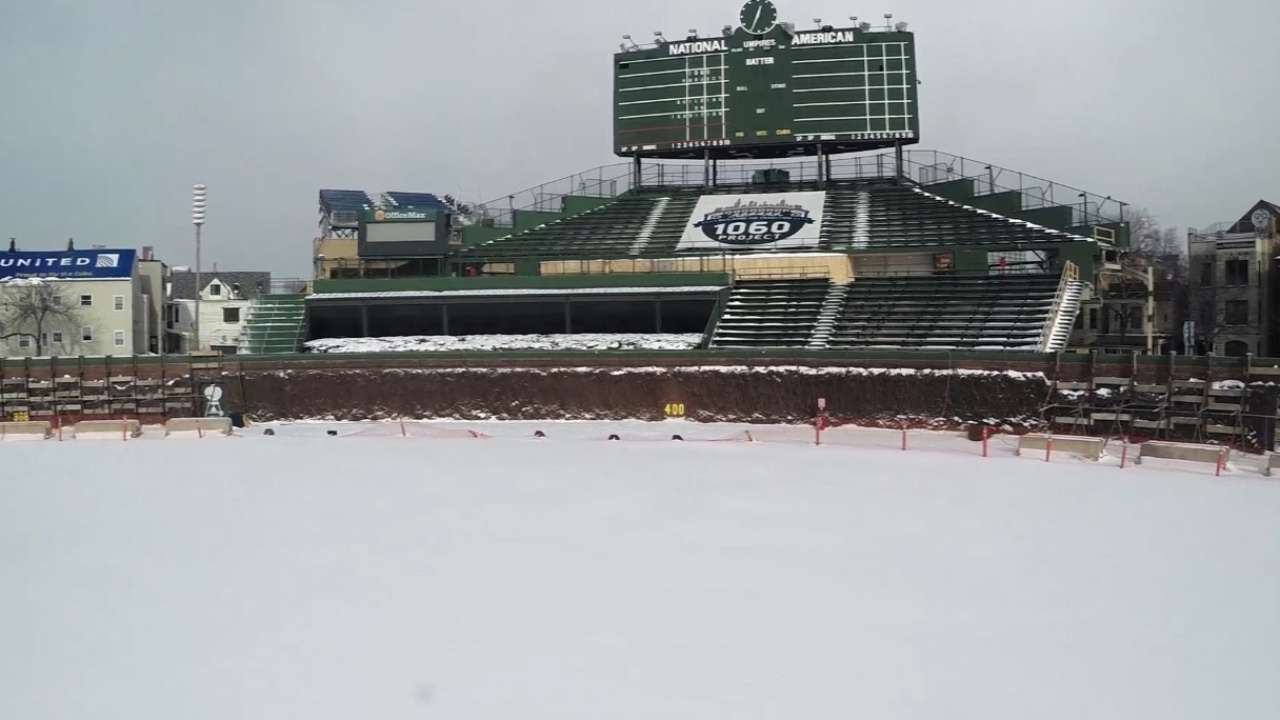 Green said rumors that the upper deck and grandstand are not safe are "absolutely false and simply reckless."
"This has been most disturbing and reaching an all-time low for our Wrigley Field rumors and myths," Green said.
The outfield walls are intact and the ivy is attached, but there will be gaps in the greenery. The ivy is expected to be back in full bloom by mid-summer.
Work will continue throughout the season west of Wrigley Field along Clark Street as construction continues on the new clubhouse and plaza area.
Fans are encouraged to use public transportation when going to games at Wrigley Field because of the construction work.
Carrie Muskat is a reporter for MLB.com. She writes a blog, Muskat Ramblings, and you can follow her on Twitter @CarrieMuskat. This story was not subject to the approval of Major League Baseball or its clubs.