Hot start important for D-backs this season
Club was unable to recover after going 8-22 to open 2014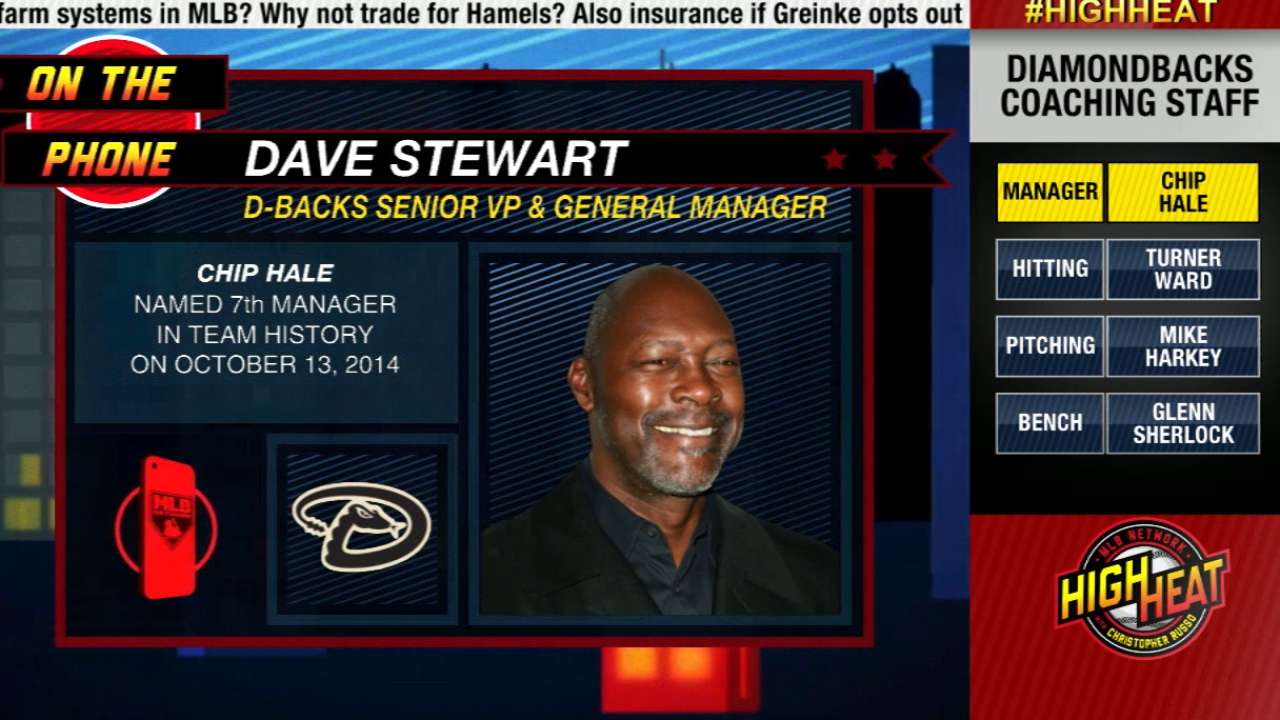 SCOTTSDALE, Ariz. -- There were still 132 games left, and the D-backs didn't stop playing, or trying, for that matter. But realistically, the 2014 season was over for them after an 8-22 start.
"We were about as cold as you can get at the beginning of the year, and that's a lot to come back from," D-backs outfielder A.J. Pollock said. "It was a rough start. We tried to re-gather and tried to collect ourselves and get it going, and it just never happened."
The slow start prompted speculation about the job status of general manager Kevin Towers and manager Kirk Gibson, and it led the club to hire Hall of Fame manager Tony La Russa on May 17 as chief baseball officer.
With the team out of contention long before the non-waiver Trade Deadline, the D-backs were clearly sellers, dealing away established players like Gerardo Parra, Brandon McCarthy and Martin Prado.
That made it even harder for them to win, and in the end the D-backs finished with a 64-98 mark, worst in the Majors. Only in 2004 did the club finish with a worse record.
"I think we also saw last year, if you fall into a hole, how tough it can be to get out," D-backs first baseman Paul Goldschmidt said.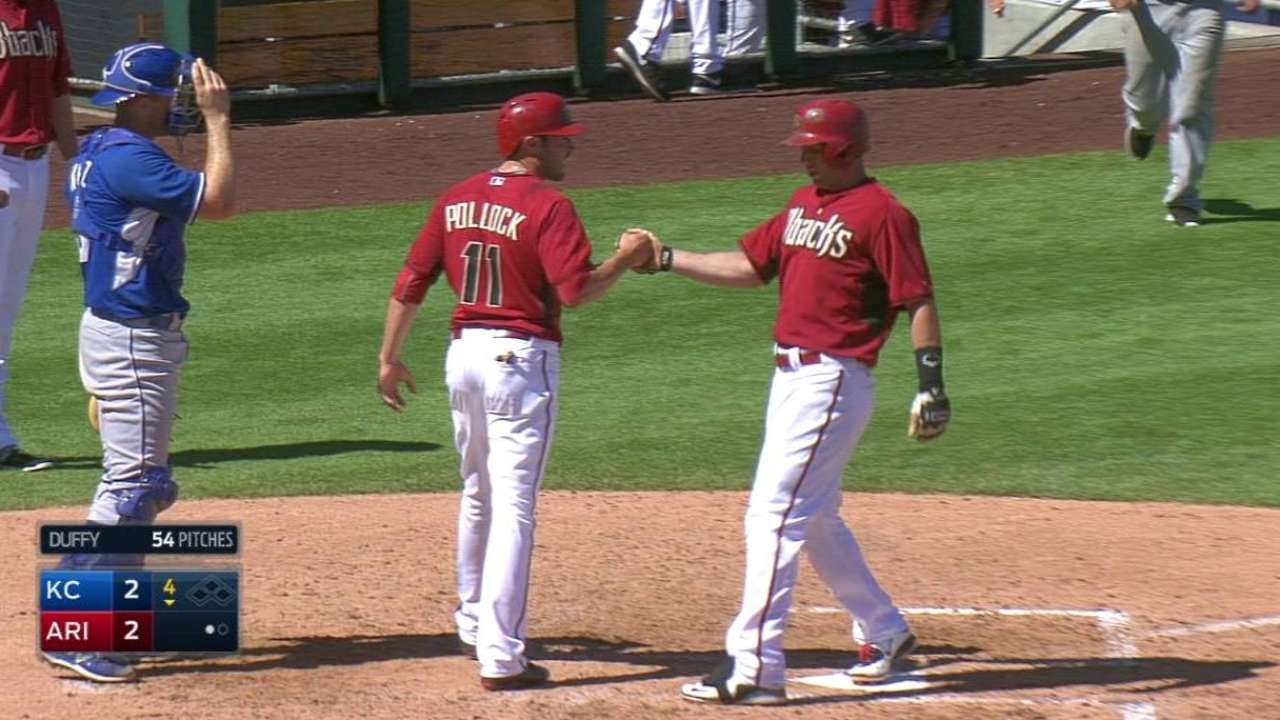 The D-backs did their best to try to climb out. The old adage in baseball is that a team's goal should be to win each series it plays, focusing on taking two games out of each three-game matchup.
That's what the D-backs started doing.
After the 8-22 start, they won three straight series, six of eight and eight of 11, which still only got them to 28-37, which was good for last place at 15 games behind the National League West-leading Dodgers.
"We put ourselves so far behind the 8-ball," D-backs right-hander Josh Collmenter said. "We played pretty good ball for a little while, but we were just so far behind in April it didn't make a difference."
The cold start eventually led to the ousters of Towers and Gibson and a revamping of the entire baseball operations department. The new brain trust led by GM Dave Stewart and senior vice president of baseball operations De Jon Watson overhauled the roster in the winter, trading veterans like catcher Miguel Montero and lefty Wade Miley.
The D-backs also brought in Chip Hale as manager, and they are hopeful that all the changes add up to a better record, particularly early in the season.
"I think it's important to get off to a good start," Pollock said. "We don't have to be red hot, but you certainly don't want to be where we were."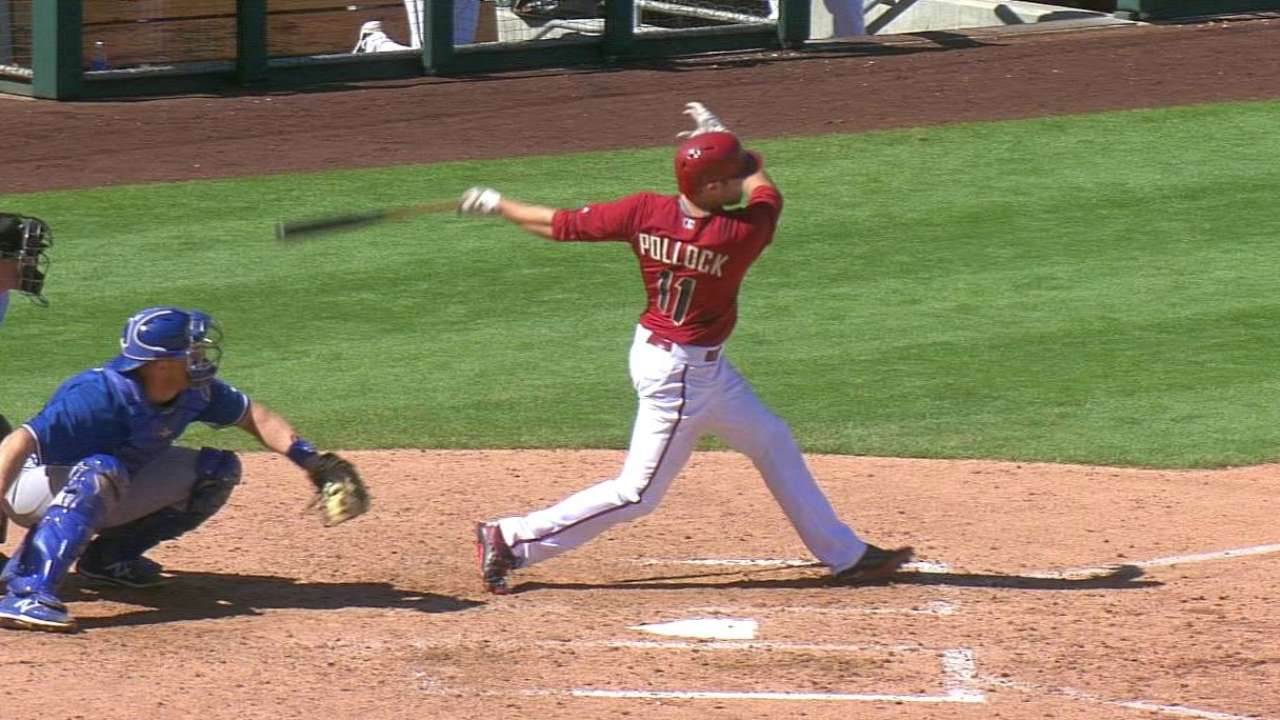 The D-backs' Opening Day roster will be filled with more young players than in recent years, and many pundits have the team pegged to finish at or near the bottom of the NL West. If the team is able to get off to a good start, it could help improve the confidence of the younger players and the team in general.
"If we're playing well out of the gate, that confidence just builds," Collmenter said. "Hitting is contagious, the pitching is contagious. I think we're going to be good anyway, but if we could get off to a good start, especially after last year, I think it's crucial."
The early schedule does the D-backs no favors, with their first 13 games coming against the Giants, Dodgers and Padres, all of whom are expected to be strong.
The D-backs don't need to dominate in the first 30 games, but as they learned last year, 8-22 just won't cut it.
Steve Gilbert is a reporter for MLB.com. Read his blog, Inside the D-backs, and follow him on Twitter @SteveGilbertMLB. This story was not subject to the approval of Major League Baseball or its clubs.