Reworked mechanics pay off for Coke
Lefty reliever lands spot on Cubs' 40-man roster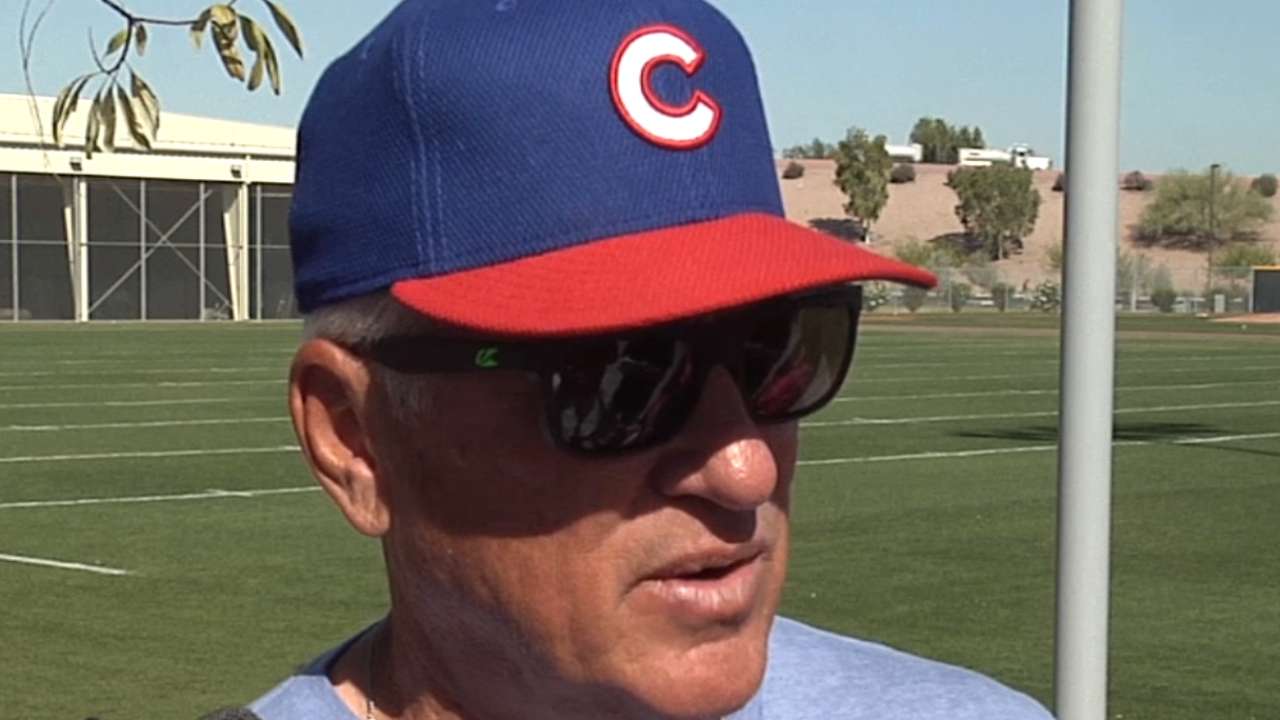 MESA, Ariz. -- Phil Coke totally reworked his mechanics this offseason to clean up his direction as he finished his pitches.
The veteran left-hander was officially added to the Cubs' 40-man roster on Monday, although there were a few moments in the past two days when Coke wondered if it would happen. He had signed a Minor League contract with the Cubs, who had to make a decision by last Friday. The Cubs weren't ready then, and he opted out of his deal, giving the team 72 hours to decide.
"They took their time, they made the decisions they wanted to make, and I'm still here, and I'm happy about it," Coke said. "There was a moment of wondering. I don't know what's going on upstairs, that's not my concern."
Coke has performed well this spring, giving up four hits over 7 2/3 scoreless innings in nine games.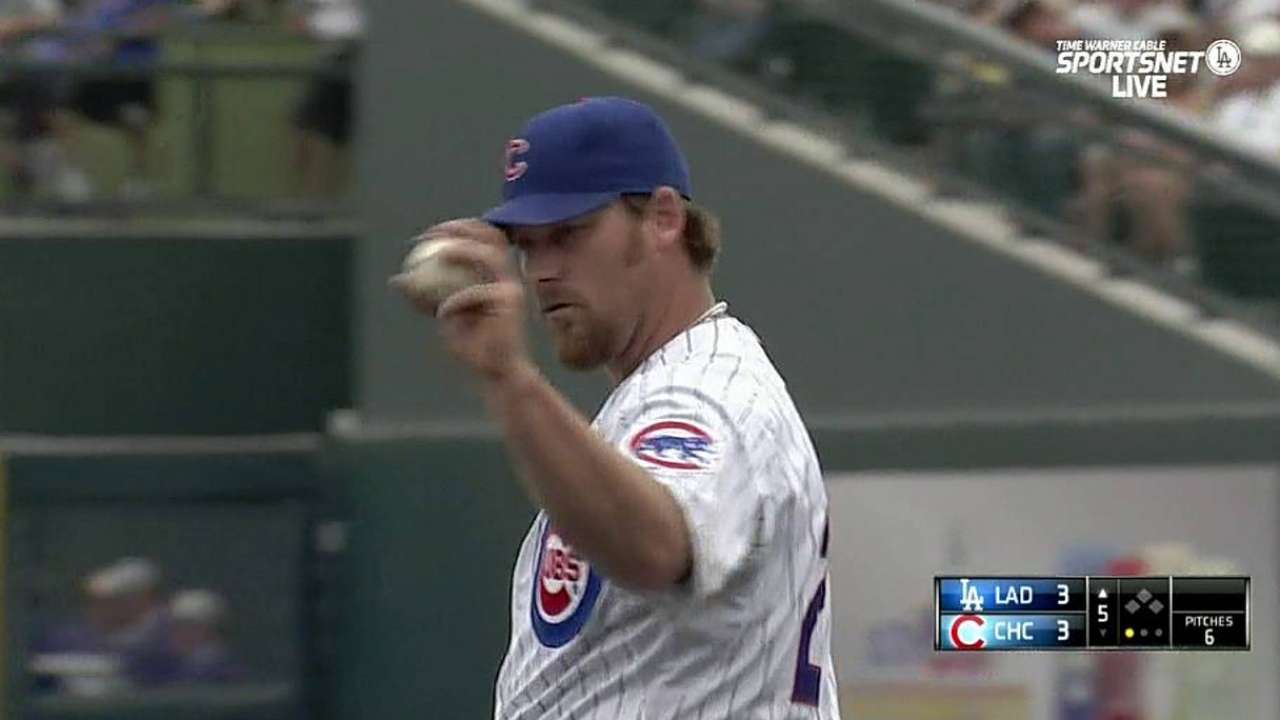 "I expected to come in and perform well," Coke said. "The only things I expected of myself were to pound the strike zone on all my pitches."
Give credit to Coke and Dominick Johnson, who completely revamped Coke's mechanics during sessions in Poway, Calif. The key was altering his direction, so that instead of finishing on one side, Coke is now more centered.
"When it's ingrained in you to go in a specific direction, and all of a sudden you're going in another one, your equilibrium is saying, 'Hey, what are you doing?'" Coke said.
But as soon as Coke made the changes, he was able to throw to both sides of the plate.
"That was enough for me to keep on truckin' with what we were doing," Coke said. "That was enough, and it was within five minutes."
The Cubs are still trying to determine if Coke will be the only lefty in the bullpen. Other options in spring camp include Drake Britton, who is out of options, and Zac Rosscup.
"I love his energy," manager Joe Maddon said of Coke. "He's been there, done that. He's definitely not intimidated by anything."
Carrie Muskat is a reporter for MLB.com. She writes a blog, Muskat Ramblings, and you can follow her on Twitter @CarrieMuskat. This story was not subject to the approval of Major League Baseball or its clubs.