MLB.com Columnist
Jonathan Mayo
'Options' abound: Common term explained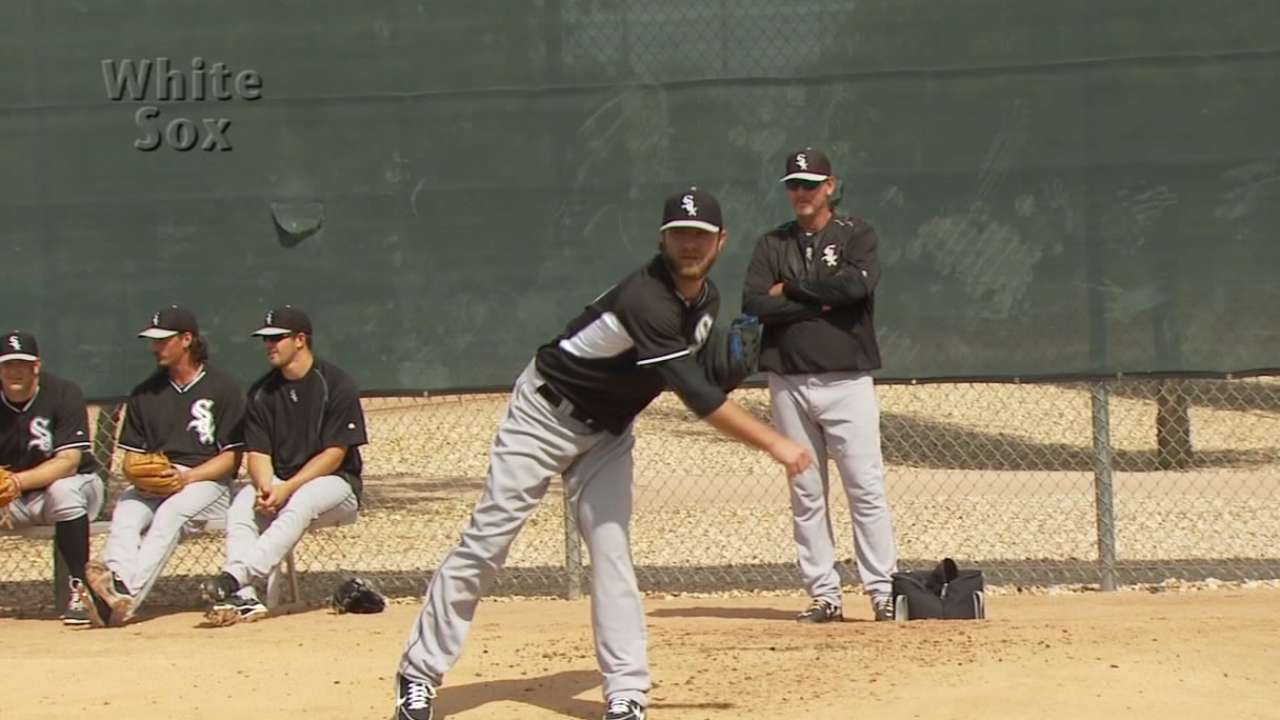 With the days of Spring Training dwindling, final roster decisions are being made. A baseball fan is likely to see the word "option" repeated over and over, with players either being optioned to the Minor Leagues or discussions about players being out of options taking place.
But just what is an option? And how does what seems to be a very complicated and convoluted system work? Here is a primer.
Let's start with the official rule, Major League Rule 11 (C):
LIMITATIONS ON OPTIONAL ASSIGNMENTS. An optional assignment of a player contract shall be permitted for not more than three seasons between Major League Clubs and Minor League Clubs; provided that if the player is optioned for less than a total of 20 days in one season, as determined by the date(s) of the optional assignment(s) and recall(s), respectively, the player shall not be charged with an optional transfer in connection with the foregoing limitation.
If that is confusing to you, you are not alone. So let's try to simplify.
A player does not get options until he is placed on his team's 40-man roster. That's why when a non-roster invitee to Spring Training gets sent to the Minor League side, he's "reassigned" and not optioned.
Once a player is put on the 40-man roster, the option countdown begins. A player is assigned three options as a rostered player. Each year, when a player who is on the roster gets sent to the Minor Leagues for a stint of more than 20 days, it counts as an option.
For instance, when the Twins optioned their No. 2 prospect Miguel Sano -- who was added to the 40-man roster this past November -- on March 16, that counted as his first option.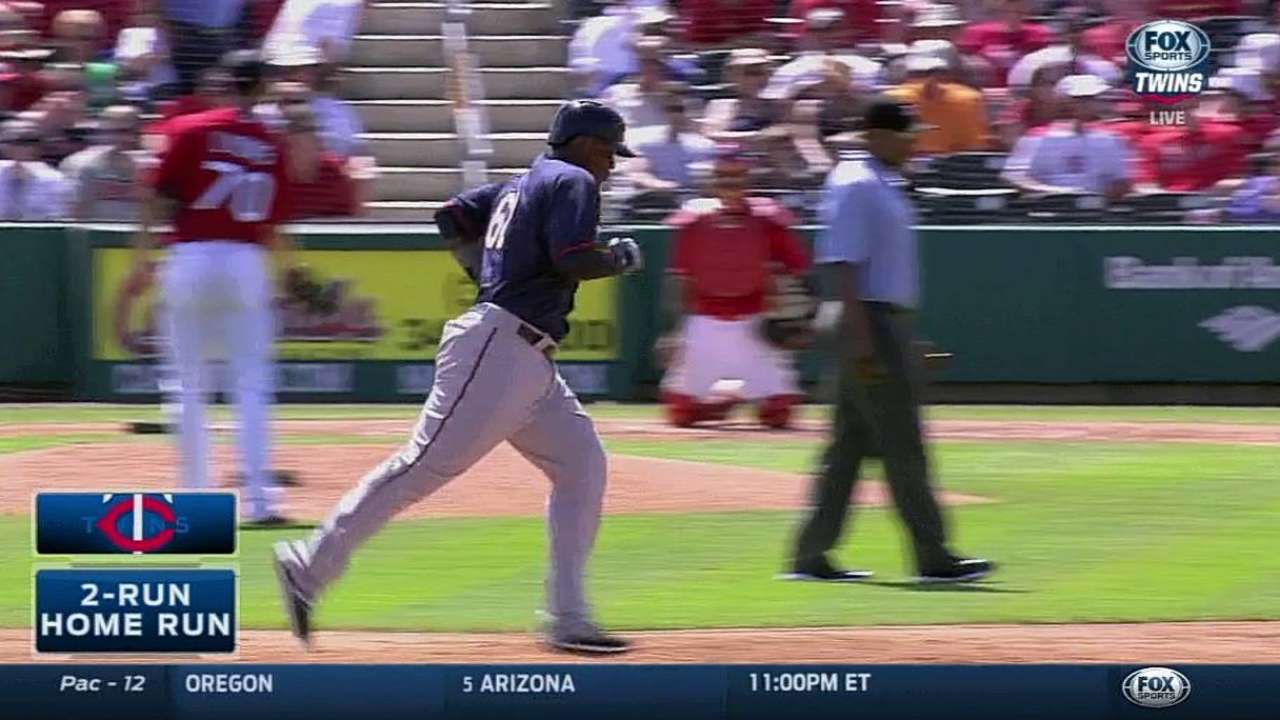 A player can go up and down several times in one season, but it would only count as one option for the year. In other words, a player can ride the proverbial shuttle up and down numerous times over the course of one season and it will still only count as one option.
If a player is optioned in three different seasons, he hits the magic number, and that's when the term "out of options" comes up. Once the three options are used up, the Major League team cannot send the player down without trying to put him through waivers. That, in turn, exposes the player to the other 29 teams, who are all given an opportunity to claim him.
This happens every spring. The Chicago White Sox recently claimed right-hander Kyle Drabek from the Toronto Blue Jays, who had tried to pass Drabek through waivers.
If Drabek doesn't make the White Sox, they would have to do the same thing the Blue Jays did: Put him through waivers before being able to send him down. In other words, a team does not get an extra option just by picking up a waived player.
Another possibility is a team trying to trade an out-of-options player to another team, who might have room for him. The St. Louis Cardinals sent Sam Freeman to the Texas Rangers on Saturday for cash considerations or a player to be named later. If, however, Freeman doesn't stick with the Rangers, they'd have to put him through waivers before being able to send him to the Minors.
There are some instances in which a player can qualify for a fourth option. If a player uses his third option before completing his fifth full professional season, he gets that bonus option. Bryce Harper could have been just such a player, for example, receiving a Major League contract right out of the Draft, meaning he was immediately put on the 40-man roster.
With Major League deals out of the Draft now a thing of the past, you would have to look to big international signees placed directly on a 40-man roster, like Yasmany Tomas of the D-backs, to find a potential four-option candidate.
Jonathan Mayo is a reporter for MLBPipeline.com and writes a blog, B3. Follow @JonathanMayoB3 on Twitter. This story was not subject to the approval of Major League Baseball or its clubs.