Blue Jays release outfielder Viciedo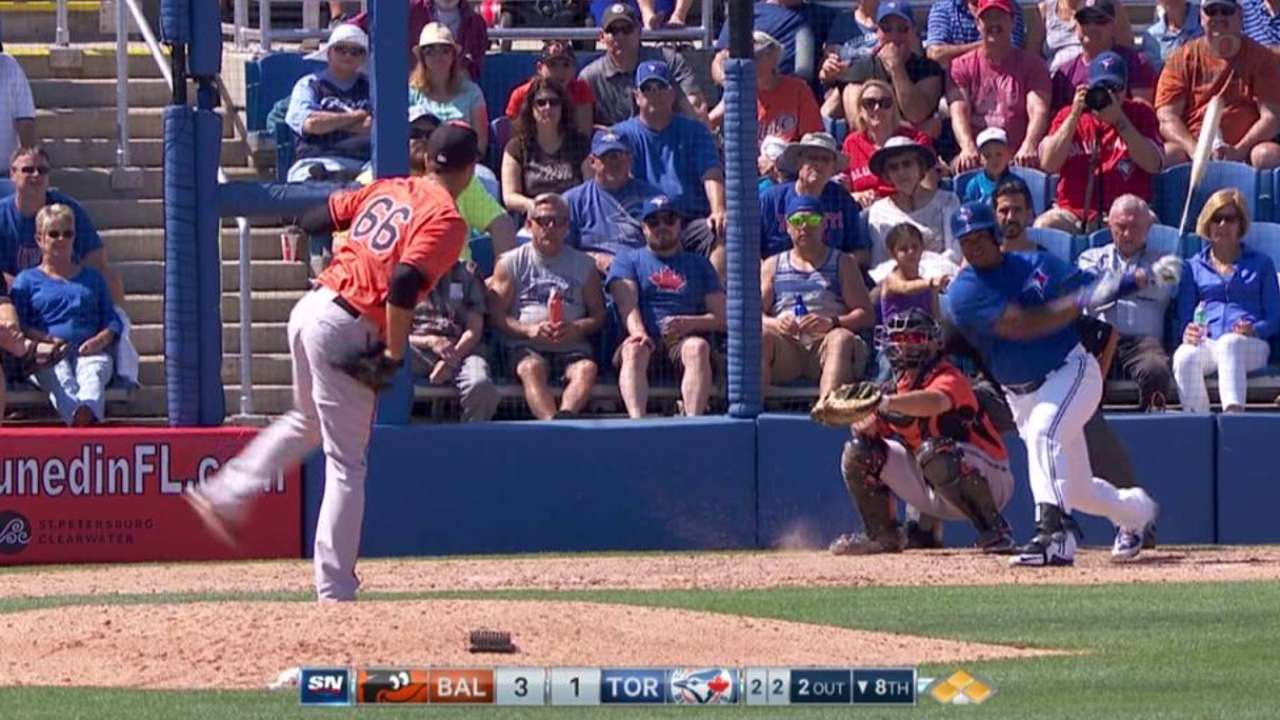 DUNEDIN, Fla. -- Dayan Viciedo will be granted his release now that the Blue Jays have decided not to include him on the 25-man roster.
Viciedo was informed of the club's decision following Monday night's game in Kissimmee, Fla., against the Astros. The 26-year-old didn't have an opt-out clause in his contract, but there was an agreement going into camp that if he didn't make the roster, he would be allowed to explore opportunities with other teams.
When the Blue Jays signed Viciedo earlier this spring, there was uncertainty about the status of outfielder Michael Saunders. It was originally expected that Saunders would be out until the All-Star break because of a left knee injury, but the timeline was moved up following surgery.
"He was outstanding, what a great teammate, great guy, just a pro and a class act," Blue Jays general manager Alex Anthopoulos said of Viciedo. "We told him when we signed him, he didn't have an opt-out in his contract, we had an understanding that if he wasn't going to make the team, he had the right to request his release. He's done that and we're in the process of doing that for him."
Saunders had 60 percent of his meniscus removed instead of repaired, which means he might return as soon as the home opener against Tampa Bay on April 13. That limited the need for Viciedo as the Blue Jays decided to go with a starting outfield of Kevin Pillar, Dalton Pompey and Jose Bautista, with Steve Tolleson as the temporary backup.
Viciedo was cut loose by the White Sox during the offseason after a year in which he hit .231 with 21 homers and 58 RBIs in 145 games. Viciedo later signed a non-guaranteed deal with Toronto that would have been worth $2.5 million if he made the big league team.
"We would have loved to keep him in the organization but like we told him last night, he's a big league player and he deserves to be on a big league team," Anthopoulos said. "When we signed him, we didn't know what was going to happen with Saunders, and with Saunders coming back soon, Pillar had a great camp, Dalton had a great camp, [Justin] Smoak played well, there just wasn't a spot for him. I expect him to be picked up and in the big leagues shortly."
Gregor Chisholm is a reporter for MLB.com. Read his blog, North of the Border, and follow him on Twitter @gregorMLB. This story was not subject to the approval of Major League Baseball or its clubs.