Verlander day to day, could land on disabled list
If he can't pitch Friday, Tigers right-hander won't start second game of season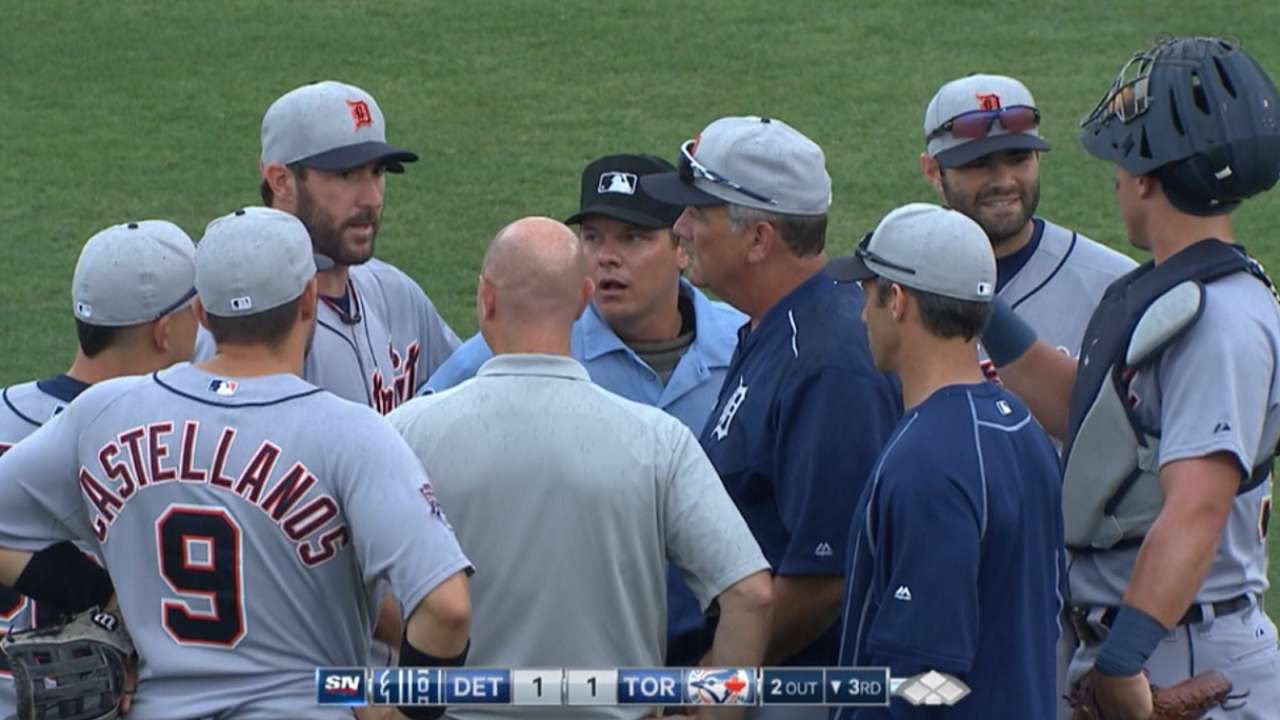 LAKELAND, Fla. -- Justin Verlander could still pitch in a Minor League game on Friday and be ready to make his turn for the second game of the regular season against the Twins on April 8. He could also open the season on the disabled list and still be eligible to return April 12 vs. the Indians, the first day the Tigers need a fifth starter.
That's the range for Verlander, who remains day to day with a right triceps strain suffered last Friday against the Blue Jays.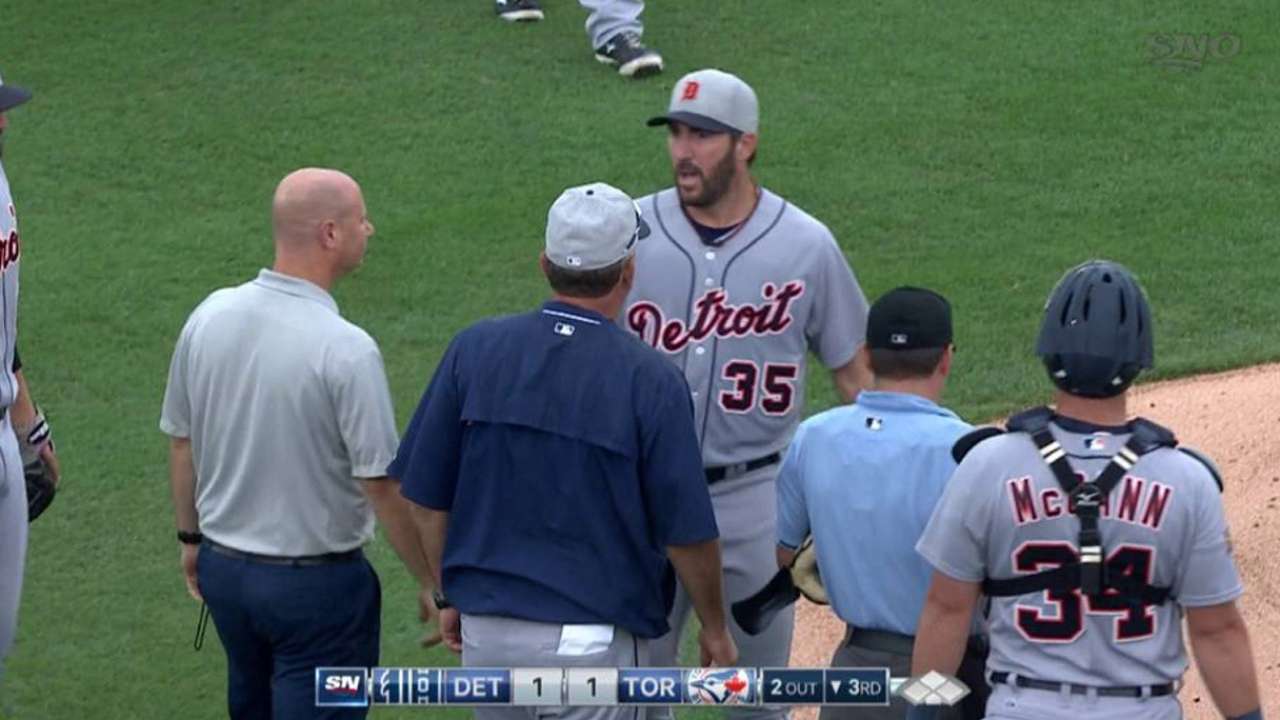 "He said he feels a little bit better today," manager Brad Ausmus said Tuesday morning. "We'll see how he feels tomorrow."
Verlander did not throw Tuesday. He did some triceps exercises to try to knock out some of the lingering soreness.
"A little better today," Verlander said. "Not dramatic improvement, but better."
Verlander said he won't throw until the soreness is completely gone. He has to be able to throw, likely no later than Wednesday, before the Tigers schedule him for a final Spring Training outing. And they want him to throw one more outing in Florida before they pencil him into the rotation.
"If he's going to throw, it's going to be on the Minor League side at this point," said Ausmus, who scheduled a parade of relievers for games Wednesday and Thursday as he tries to sort out of his bullpen. "I wouldn't rule out Friday yet."
If Verlander can't pitch Friday, Ausmus said, he won't make his scheduled start next Wednesday for the second game of the regular season. Anibal Sanchez would then start in his place. Sanchez is scheduled to make his final Spring Training tuneup on Friday against the Rays, which would put him on track for Wednesday.
If Verlander gets pushed back, it appears more likely he'd get pushed back a few days to the weekend series in Cleveland, not just by one day. The Tigers could go as late as Sunday before needing a fifth starter, though it would deny David Price an extra day of rest before pitching in Cleveland.
By backdating a DL stint to Saturday, the day after he last pitched, the Tigers could have Verlander eligible to return on April 12. That would also give Detroit its top two starters against a Cleveland team some consider to be its biggest rival for the division this season.
"If we have to use [the DL], we will," Ausmus said.
Jason Beck is a reporter for MLB.com. Read Beck's Blog and follow him on Twitter @beckjason. This story was not subject to the approval of Major League Baseball or its clubs.