Twins option left-hander Thompson to Triple-A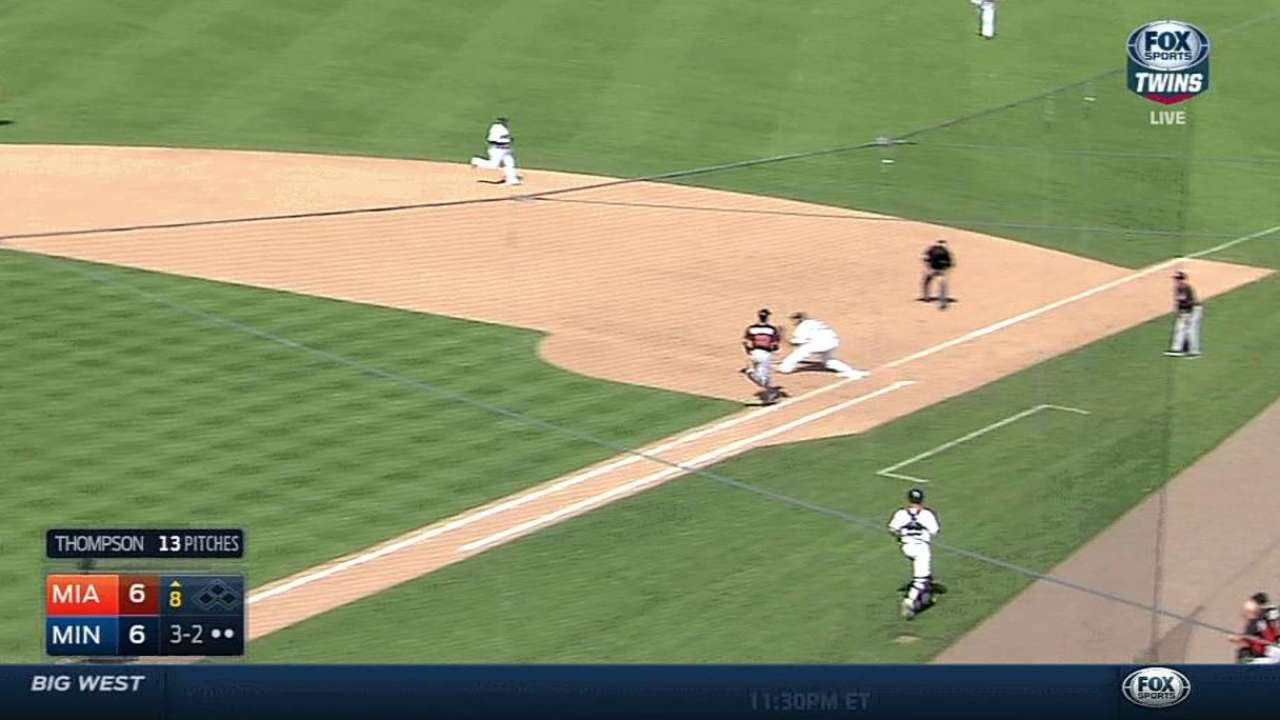 FORT MYERS, Fla. -- The Twins trimmed their bullpen by one on Tuesday, as they optioned left-hander Aaron Thompson to Triple-A Rochester.
Thompson, 28, posted a 2.16 ERA in seven Grapefruit League appearances, striking out six and walking two.
"I thought he had a decent camp," Twins general manager Terry Ryan said. "He did OK. He came up last September and did OK. So we're just encouraging him to keep his head up. It was a disappointing day for him. But I can see him surfacing with us."
It leaves the Twins with just one more cut to make in their bullpen, with Glen Perkins, Casey Fien, Brian Duensing, Tim Stauffer and Mike Pelfrey considered locks to make the club. Rule 5 Draft pick J.R. Graham is the favorite to win that final spot over left-hander Caleb Thielbar. Graham has a 2.13 ERA in 12 2/3 innings, while Thielbar has a 5.73 ERA in 11 innings.
Minnesota has 29 players left in camp, including veteran infielder Doug Bernier, who isn't expected to make the club. The Twins also have to settle on a backup catcher between Josmil Pinto, Chris Herrmann and Eric Fryer.
Pinto, who had been out with concussion-like symptoms since March 21, made his return in a Minor League game on Monday, but it's still questionable if he'll have enough time to get ready for the start of the season. Pinto played in a Minors game for a second straight day on Tuesday, catching five innings and going 1-for-3 with a homer. If he's not ready to go, Herrmann has the advantage over Fryer because he's already on the 40-man roster.
Rhett Bollinger is a reporter for MLB.com. Read his blog, Bollinger Beat, and follow him on Twitter @RhettBollinger. This story was not subject to the approval of Major League Baseball or its clubs.