Tillman to get it going as Orioles' Opening Day starter
Will face Rays at Tropicana Field on Monday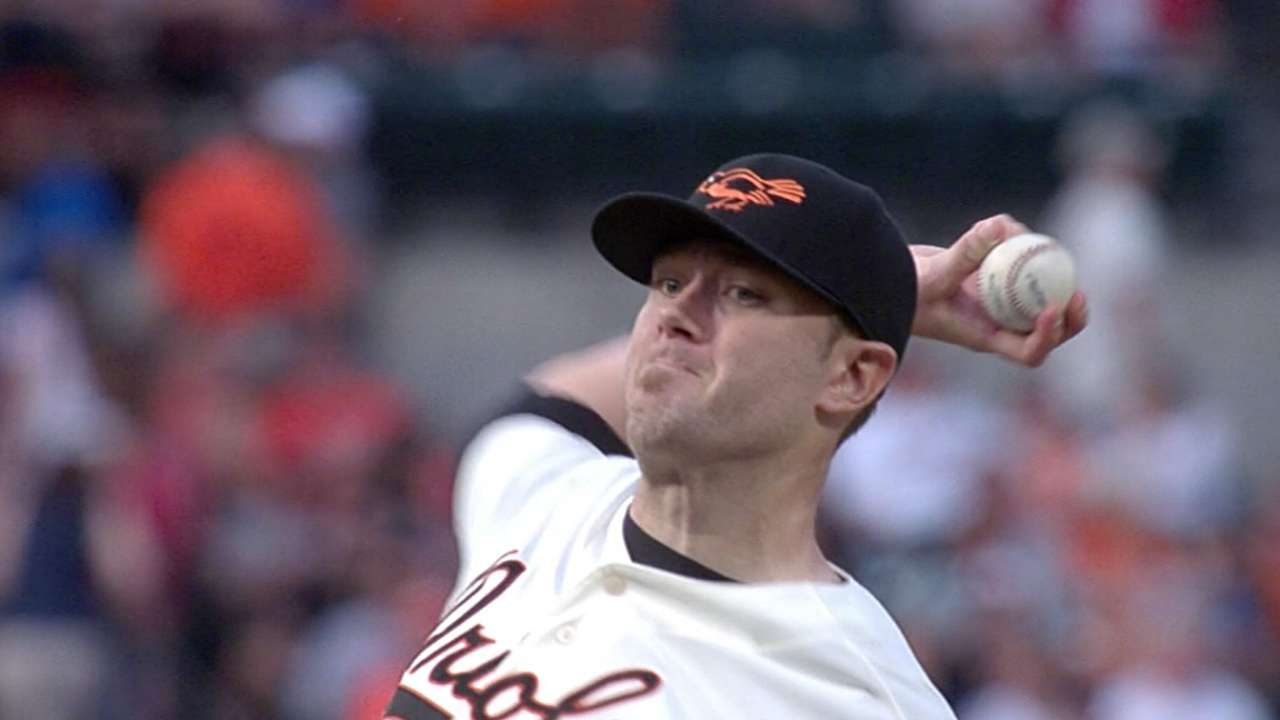 SARASOTA, Fla. -- As expected, Orioles manager Buck Showalter named Chris Tillman his Opening Day starter on Tuesday afternoon.
"There's a news flash," Showalter said with a grin as he delivered the long-speculated news.
"We had some good people to pick from. Some guys had some good years last year, but we think Chris ... Let's face it, the one thing you get out of it is you get a chance to be out on the hill more over the course of the season. You've all seen the progression of Chris. He's kind of graduated to that type of responsibility."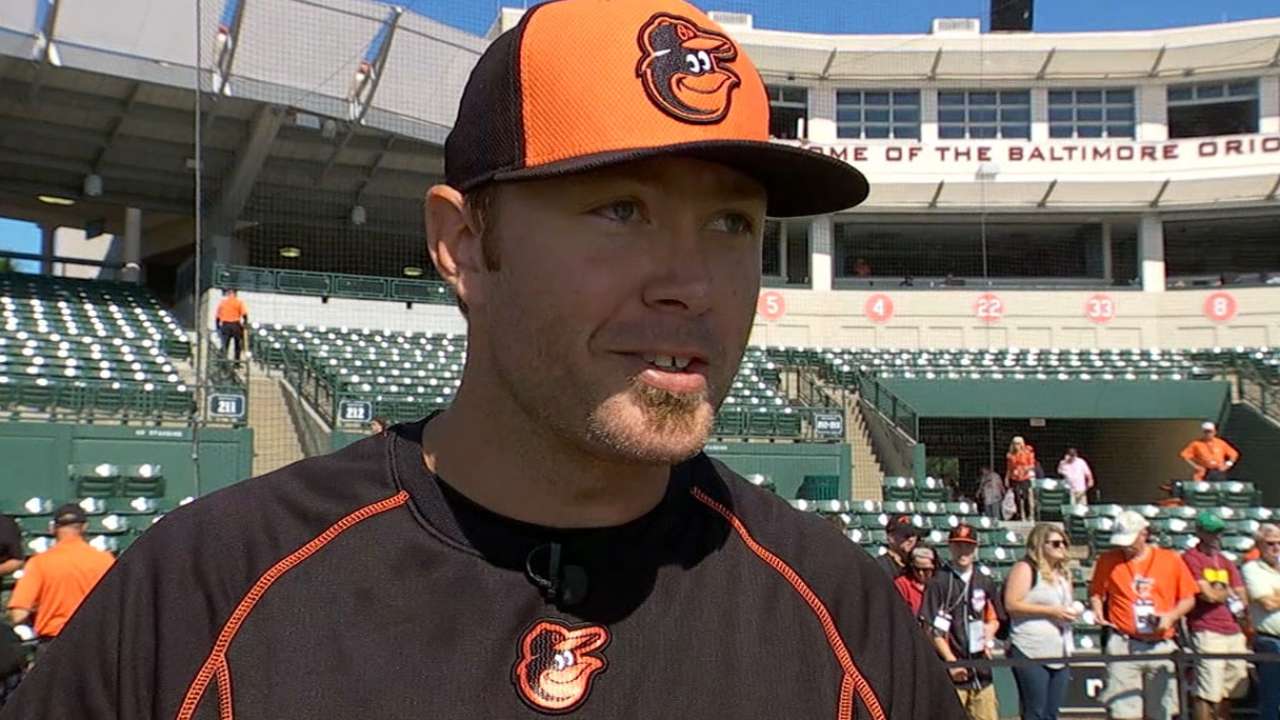 It will mark the second consecutive Opening Day assignment for Tillman, who will face the Tampa Bay Rays on Monday to kick off 2015. Tillman, 26, went 13-6 with a 3.34 ERA in a career-high 34 starts last season and has sort of become the veteran of the O's rotation despite his age.
"It is weird," Tillman said of being the go-to guy for Baltimore. "I don't take it for granted. It's fun, we have a fun group. I'm not used to it by any means because I still ask guys that are younger than me how to do stuff. So, I'm not used to it. I don't look at it that way. We are here as a group, we are here together. We honestly talk probably too much during the game about how to get through innings. It's fun to be a part of. I can't, I'm not past that, no."
Tillman pitched 207 1/3 innings in 2014, his second consecutive 200-inning season. Tillman is 45-31 with a 4.00 ERA in 118 big league starts and is the first Orioles pitcher to get back-to-back Opening Day nods since Jeremy Guthrie in 2008 and '09.
Even before Tillman threw a pitch this spring, Showalter was hoping he'd be the guy to start the season.
"When I first came here, he was a guy that really caught the other side of it," Showalter said. "He's very baseball savvy. He walks that fine line between respecting the game but also having a certain self-confidence about himself. I like the way he looks on game day and I like the way he looks the other four days.
"He doesn't take himself too seriously. He has a real respect for how hard this is to do. I never heard him make one excuse or not hold himself to a high standard."
Against Tampa Bay, Tillman is 4-6 with a 4.08 ERA in 14 starts. He's 1-2 with a 3.41 in five starts at Tropicana Field.
He is expected to be followed by Wei-Yin Chen and Miguel Gonzalez, though nothing has been officially announced.
Brittany Ghiroli is a reporter for MLB.com. Read her blog, Britt's Bird Watch, and follow her on Facebook and Twitter @britt_ghiroli. This story was not subject to the approval of Major League Baseball or its clubs.