Offensive boost on road crucial for Rockies
Increasing runs per game away from Coors Field would likely put Colorado in great position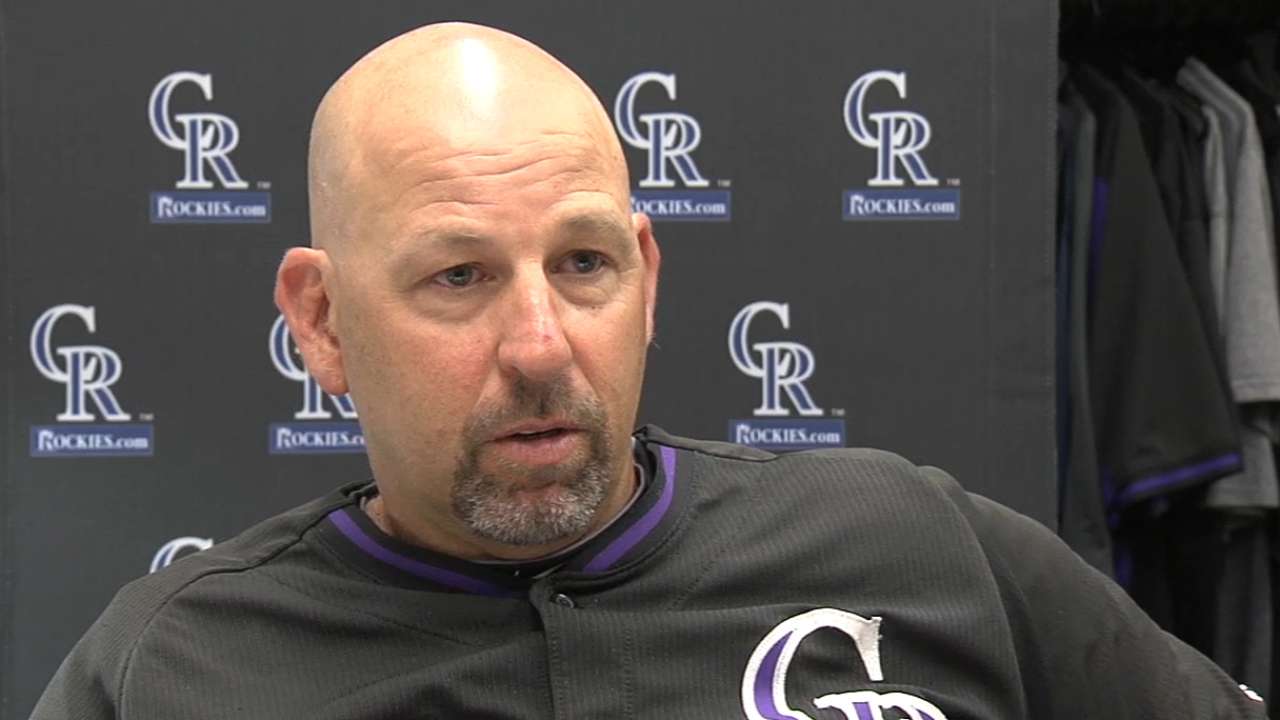 SCOTTSDALE, Ariz. -- First baseman Justin Morneau joined the Rockies last season with an advantage over most teammates. His lengthy career with the Twins prepared him for mind games created by park effects.
"I went from the Metrodome, which was a decent hitters' park, to Target Field, which was not a good hitters' park for left-handed hitters," said Morneau, who saw his slugging percentage go from .488 to .436 merely by going outside, but managed a higher batting average (.279 to .274) and on-base percentage (.351 to .349) than indoors.
"I learned my lesson of trying to change my approach for the ballpark instead of having a consistent approach and realizing your swing doesn't change day to day," said Morneau.
In his first year going switching altitudes with each road trip or homestand, Morneau won the National League batting title with a .319 average, and he kept a near-even OBP performance on the road (.364) and at home (.363). But he realizes his numbers, or those of any of his teammates, aren't the priority.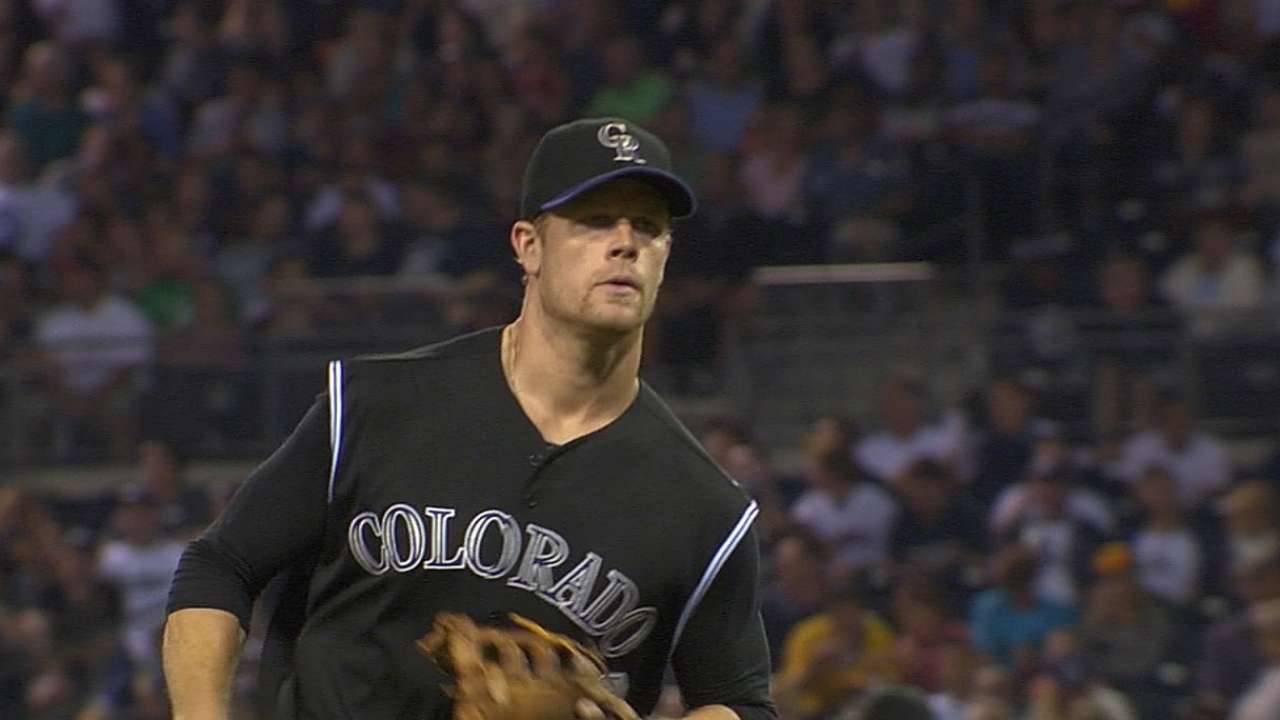 The Rockies, spending much of the year without key hitters, managed a franchise-low 21 road wins in 2014, and all of the other numbers were ugly. But rather than harp on those, it's a new year and a new time to boil down the team's hopes on the road to shooting for a positive number: 4.2 runs per game.
That was the figure the Rockies managed in 2009, when they went 41-40 for their only winning season away from Coors. They went a franchise-best 92-70 in the sixth of their seven winning records in 23 seasons. They've done better than 4.2. The team record is 382, or 4.7, en route to a 39-42 road record during the magical 2007 season. But 4.2 is a nice number, certainly one within the capability of a lineup ranked fourth best in the Majors by ESPN going into the season.
Manager Walt Weiss calls last season an "aberration," because of lengthy absences of Carlos Gonzalez, Troy Tulowitzki, Nolan Arenado and Michael Cuddyer (now with the Mets), and that's not counting a disabled-list stint for Morneau with a neck strain. The Rockies were 8-8 on the road in April.
But restoring power is no guarantee. With home runs and gap hits plentiful and breaking balls less effective, the Rockies can slug at home without worrying about execution.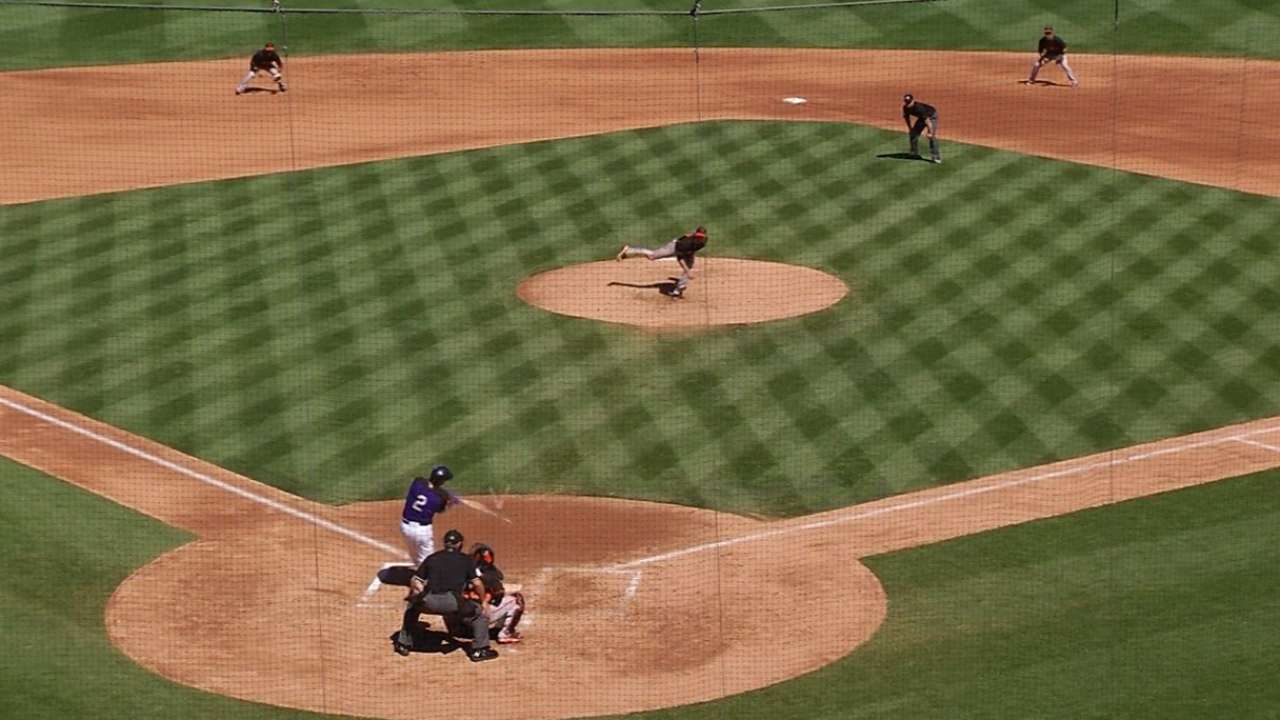 Everything changes when the team plane lands elsewhere. The biggest change is pitch action. And the sluggers the Rockies put in their lineup have the added human issue of dealing with being branded as frauds because they don't hit in "normal" atmospheres, when the fact is 81 games at Coors becomes their normal. Hitters of all ilk drift toward imbalance.
The club has hit .250 or better on the road in just five seasons, as hitters who often change games with one swing at Coors are trying to fulfill that role while they are facing pitchers with different confidence on the road.
"There are guys like CarGo and Tulo, if the guy is going to throw middle-in, you want them to get their hands out and put a good swing on it," said Arenado. "Guys that can handle it should be able get their swing off."
But the big swing also can look selfish.
"If we have one guy making sure he gets the runner over to second or third with one or nobody out, then the next guy up there tries to hit a home run and pops the ball to short, it doesn't work that way," Morneau said. "It's everybody working for each other, and this group is capable of doing it."
Second baseman DJ LeMahieu said the Rockies have to keep in mind not to press when road struggles happen.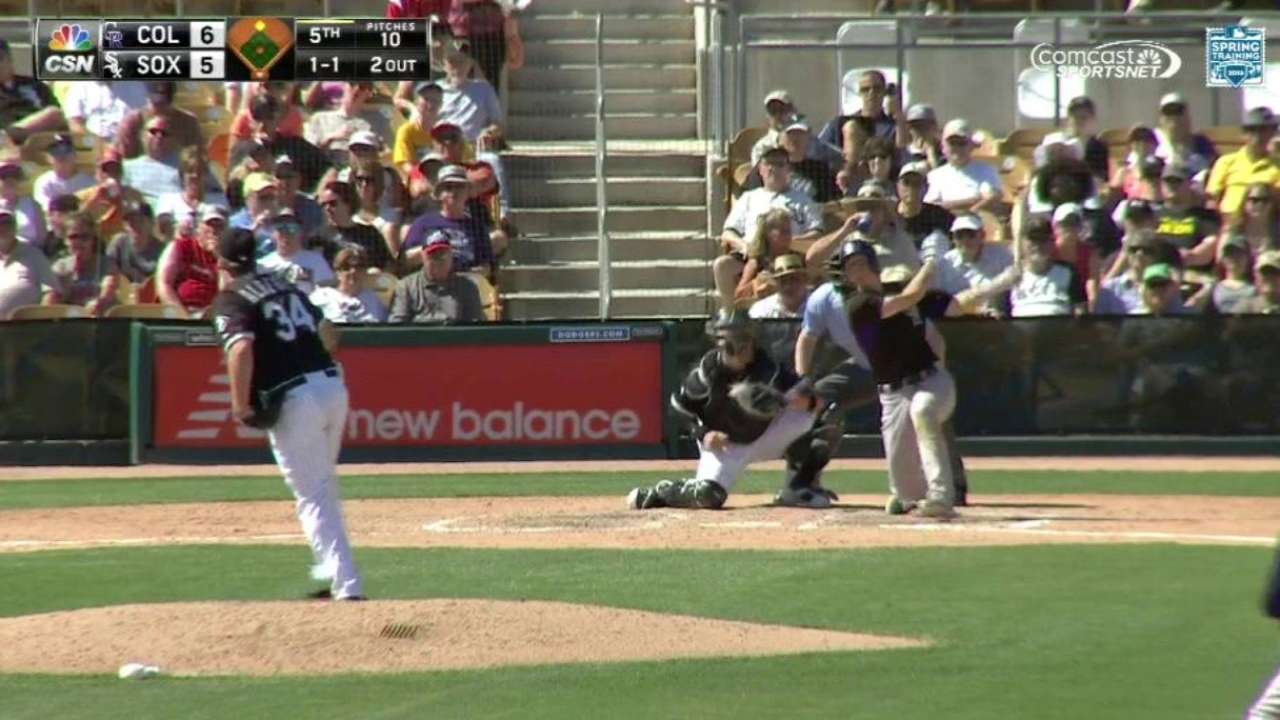 "We want to dominate on the road, but realistically we dominate at home," said LeMahieu, who hit .316 at home last year and .216 on the road. "We just need to be good on the road. We need to do a lot better job than we did last year."
So 4.2 is a nice little number to shoot for, something that can win games with reasonable pitching. But for Weiss, even narrowing it down to a number is thinking too much -- which is a common danger for the Rockies' offense anyhow.
"You've got to have a rock-solid approach that works anywhere," Weiss said. "Now will the emphasis be different on the road from my standpoint? Yeah. But the scoreboard tells you that."
Thomas Harding is a reporter for MLB.com. Read his blog, Hardball in the Rockies, follow him on Twitter @harding_at_mlb, and like his Facebook page, Thomas Harding and Friends at www.Rockies.com. This story was not subject to the approval of Major League Baseball or its clubs.