What to watch for in today's games
Cactus and Grapefruit League action is winding down with the regular season just days away. A few aces will be on the mound today for their final spring tuneups, while others are out to prove they belong on Opening Day rosters.
Here are four things to watch for (all times ET):
• Wainwright makes final spring start: MIA@STL, 1:05 p.m. on MLB.TV
Cardinals ace Adam Wainwright will take the mound for his final outing of the spring as the Cardinals and Marlins face off at their shared facility in Jupiter, Fla. The right-hander is expected to approach 90 pitches in what will be his third Grapefruit League start since he was sidelined by an abdominal strain.
Despite the shortened spring, Wainwright is in line to start Opening Night, April 5 against the Cubs at Wrigley Field, on regular rest.
"There's no question that from the first day, we were talking about how to make it work so Adam could throw then," manager Mike Matheny said. "We want to make it as possible as we can to have Adam out there. He's our ace."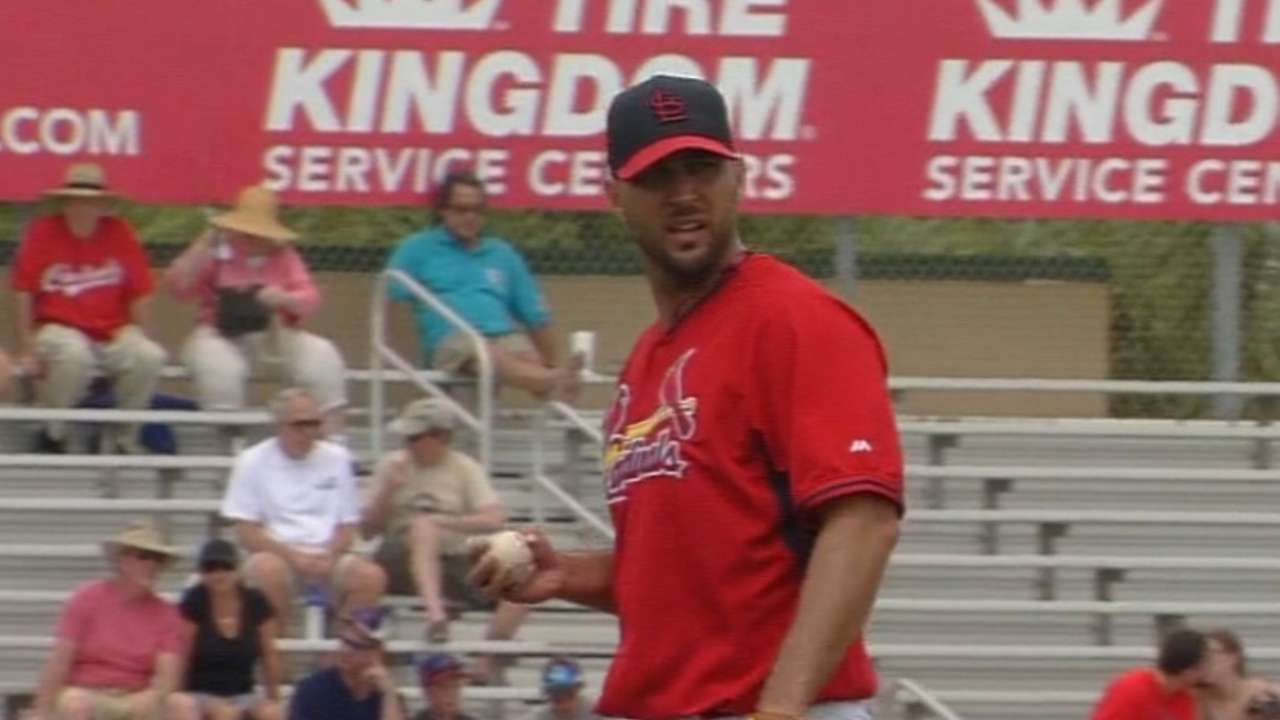 • Zito's last opportunity to impress: OAK@LAA, 4:10 p.m., MLB.TV
Though he's unlikely to land a spot on the A's crowded Opening Day roster, Barry Zito surely has gotten the attention of teams around the league with his performance this spring. He'll get the start today against the Angels at Tempe Diablo Stadium.
Attempting to make a big league comeback after a year away from baseball, Zito has posted a 2.30 ERA through five Cactus League appearances (one start) with the A's, the club with which he spent the first seven years of his career.
"He's been terrific," said A's manager Bob Melvin. "He had a couple innings early on this spring where he gave up some runs, but since then he's been spotless, using all his pitches, spotting all his pitches."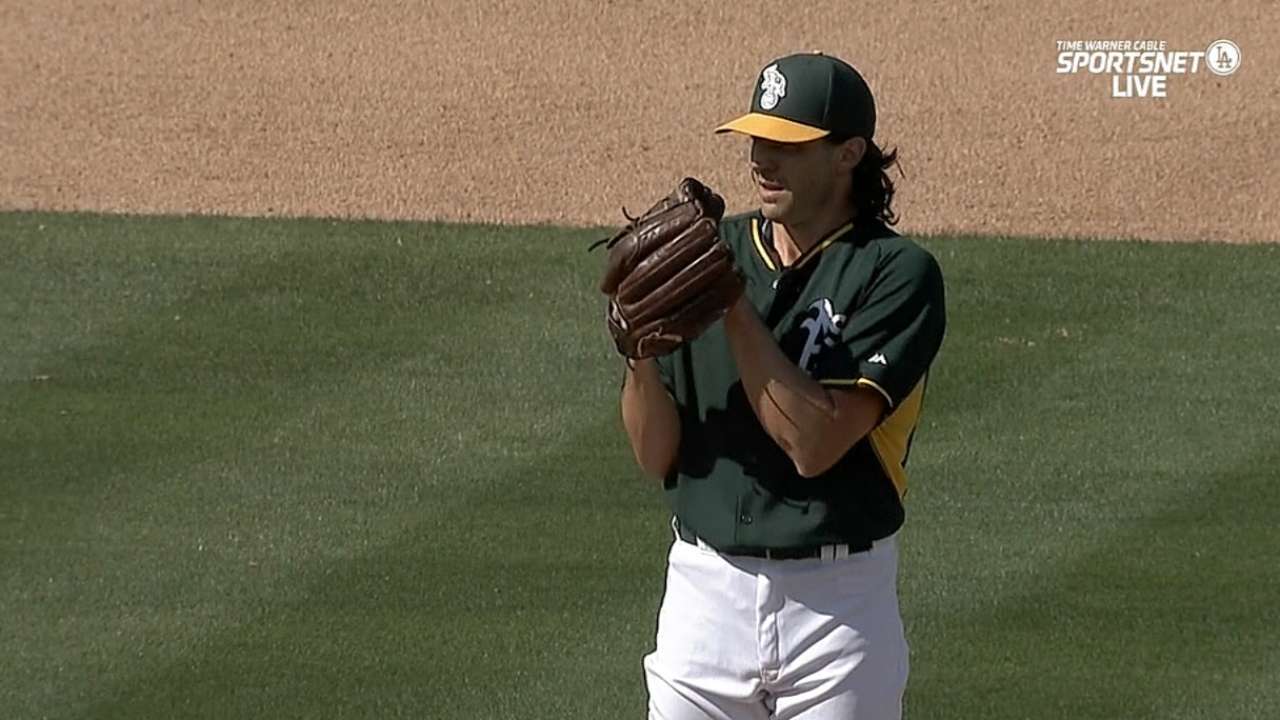 • Final tune-up for Price: PIT@DET, 1:05 p.m., Gameday Audio
David Price will also be making his final appearance this spring when the Tigers host the Pirates at Joker Marchant Stadium. It will be his last game action before his April 6 Opening Day start against the Twins.
Price allowed three runs to the Orioles his last time out, but started and ended on strong notes as he retired the first and last 10 batters he faced.
For the Bucs, this is the first of five road games that conclude their Grapefruit League slate. They'll be back on the field against the Tigers for their first home series of the regular season, April 13-15 at PNC Park.
• Lincecum looks to clinch starting role, COL@SF, 4:05 p.m., Exclusively on SFGiants.com
Tim Lincecum will be pitching for the final spot in the Giants' rotation when San Francisco takes on National League West rival Colorado at Scottsdale Stadium. The right-hander allowed four runs (three earned) in a spring-high five innings his last time out. He also struck out seven batters, bringing his Cactus League total to 14 in 13 innings.
Joining Lincecum will likely be shortstop Brandon Crawford, center fielder Angel Pagan and catcher Buster Posey, all regulars expected to return to the lineup after a day off. Tyler Matzek will start for the Rockies, with Boone Logan and Rex Brothers scheduled to follow.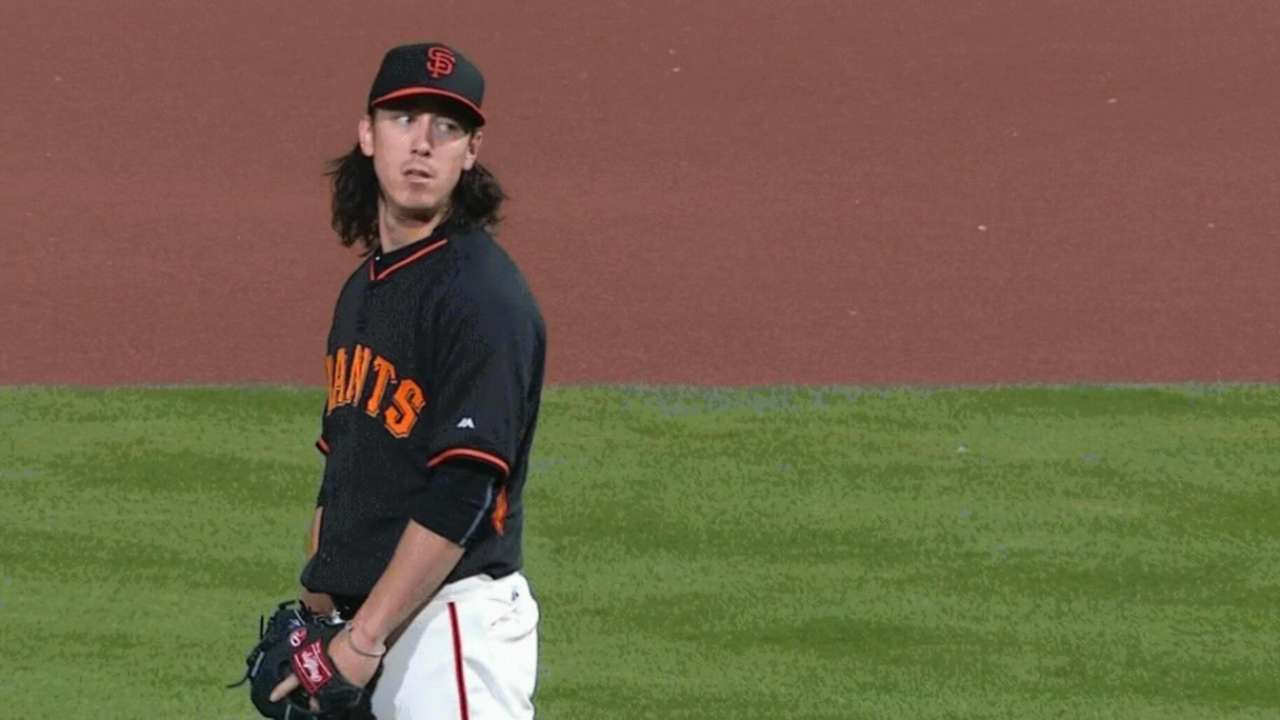 Chad Thornburg is a reporter for MLB.com. This story was not subject to the approval of Major League Baseball or its clubs.