Masterson delivers his best outing of the spring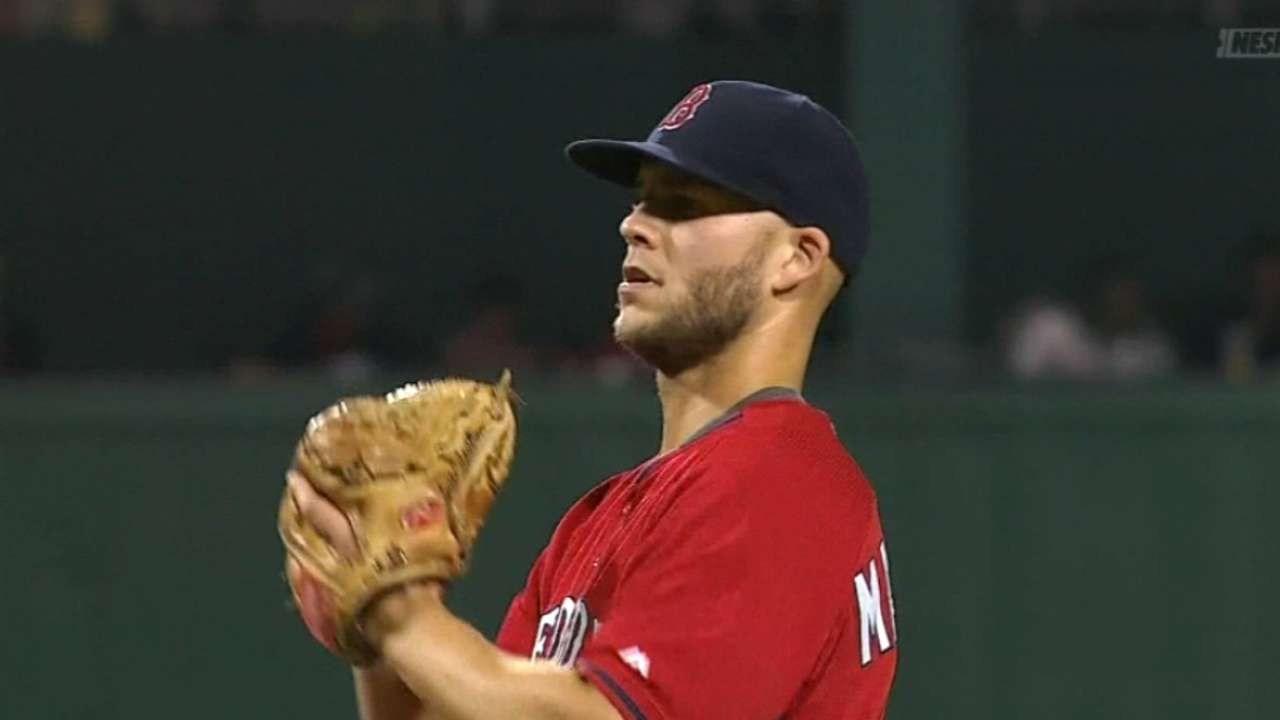 FORT MYERS, Fla. -- Justin Masterson walked off the mound to loud applause on Monday night, finishing a strong outing by inducing Torii Hunter into a 6-4-3 double play.
When Masterson is right, he will make the opponent pound the baseball into the ground. And over 5 2/3 innings, the righty held the Twins to five hits and one unearned run in what was easily his best effort in the Grapefruit League.
"Yeah, I think we'll become accustomed to the ball being put on the ground with the type of stuff that he has," said Red Sox manager John Farrell. "It's good to see him with each successive outing continue to build his arm strength and continue to build his stuff."
Though established veterans don't make too much of solid outings in Spring Training, it was important for Masterson to have such positive results as he tries to rebound from the toughest season of his career -- one riddled with injuries and mechanical breakdowns.
"It was a combination of feeling good and feeling strong and, for the most part, hitting my spots," said Masterson. "It is definitely moving in the right direction. I was able to make a few adjustments."
Masterson said there is no comparison to how much better he feels now than last year at this time.
"I feel great. At this time last year, if we were going into the fourth or fifth inning, I'd be giving up at least a couple of homers out there," Masterson said. "The first couple would be good, and after that, not so much."
Ian Browne is a reporter for MLB.com. This story was not subject to the approval of Major League Baseball or its clubs.