Napoli crushes rare broken-bat homer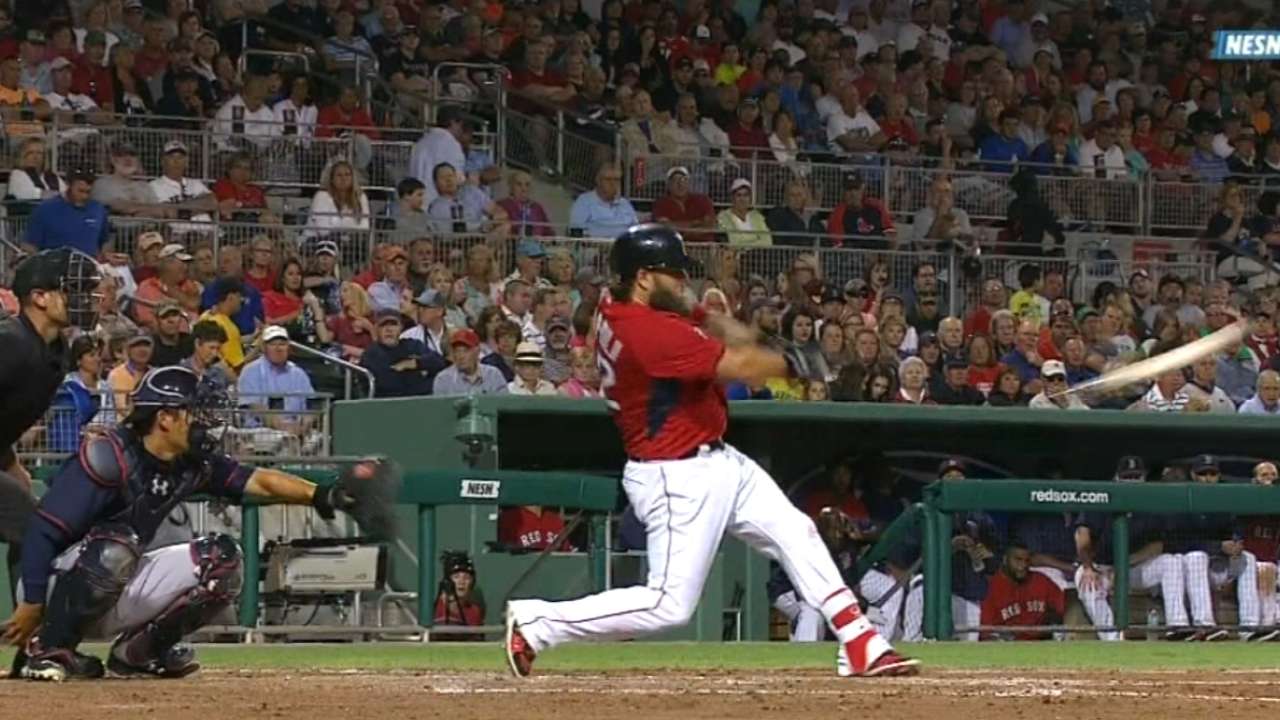 FORT MYERS, Fla. -- When Mike Napoli finished his swing, all he had left to hold was a tiny part of his bat handle. The rest of the bat went to third base, where Twins third baseman Trevor Plouffe fielded it.
The baseball? That soared over the Green Monster for the rare broken-bat home run.
"I watched the video on it," said Napoli. "It looked like I got the barrel to it. My at-bat before, when I shot the ball to right field, he kind of got in a little bit on me. That's probably where it broke there."
As Napoli ran around the bases, all Plouffe could do was laugh. There was a genuine state of disbelief in the Boston dugout.
"It was just a weird feeling," said Napoli. "The bat exploded and it was just kind of sitting there. It's a weird feeling any time you do that. I don't know. I can't really explain it. I was just kind of running around the bases like, 'What just happened?'"
Napoli remembers hitting a broken-bat homer or two to the opposite field, but suspects this might have been the first one he pulled.
"I just listened to the crack, like, 'Here we go!' He's done it to me before, so I know what it's like," said Red Sox right-hander Justin Masterson.
It was Napoli's fourth home run of Spring Training, and the slugger looks positioned to have a bounceback season.
"I feel good. My hands are getting stronger, my timing is getting good," Napoli said. "I'm just working hard every day in the cage and in my BPs, trying to take it into the game."
Ian Browne is a reporter for MLB.com. This story was not subject to the approval of Major League Baseball or its clubs.