Bryant bound to make presence felt for Cubs
Club counting on 'right moment' to call on slugger, who will start season in Minors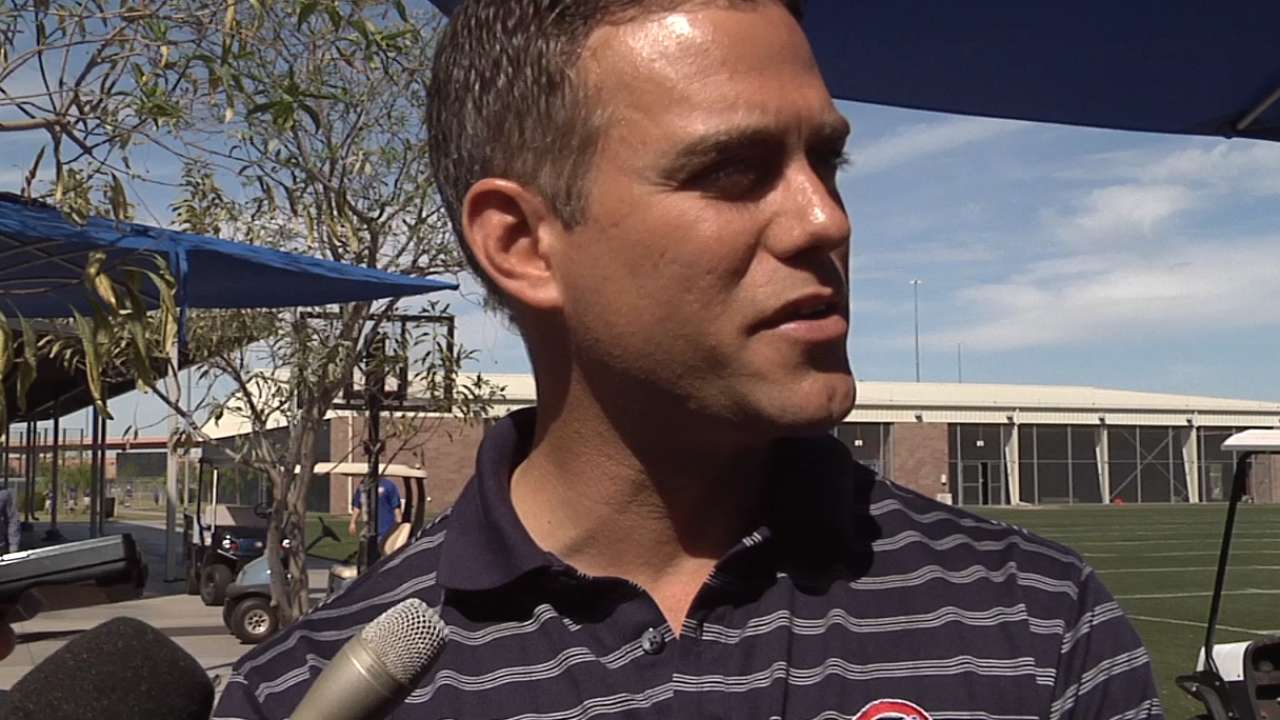 In the days leading up to Opening Day, MLB.com is examining various aspects of each team's roster. Today, the time has come to focus on a key player for the upcoming season. For the Cubs, that's third baseman Kris Bryant.
MESA, Ariz. -- Kris Bryant is not on the Cubs' Opening Day roster, but he's the player to watch this season.
This spring, he's been featured on ESPN highlights when he hits two home runs and when he strikes out. Guess the K's are news since all he's done this spring is make Cactus League ballparks look small, leading the Major Leagues in home runs and batting better than .400. He's also got a chip on his shoulder.
Bryant, the club's top prospect, has been on a meteoric rise through the Minor League system since he was the second player taken overall in the 2013 Draft and capped that year by winning Arizona Fall League MVP honors. Last season, he led the Minor Leagues with 43 home runs, batting .325 at Double-A Tennessee and Triple-A Iowa.
Cubs president of baseball operations Theo Epstein has never had a rookie start on Opening Day with the exception of a Rule 5 Draft pick or a Japanese player. For Bryant, it's now a question of when. On Monday, Epstein announced that Bryant had been assigned to Minor League camp.
"I'm not going to sit here and tell you that you wouldn't want him in your lineup -- there's no question you want him in your lineup," manager Joe Maddon said. "He's also 23. I'm looking forward to working with this guy for the next 15 years. That'll make me 76. If I'm the next Jack McKeon, I'll be working with this guy when I'm 76 years of age."
Epstein had his reasons. The Cubs have a third baseman in Mike Olt. Spring Training and the regular season are different, competitively. Starting in the Minors will allow Bryant to ease into a game rhythm. And Epstein and Maddon felt Bryant still had more to work on. The Cubs executives are in the minority, judging from the fans and Bryant's agent, Scott Boras.
Hiring Maddon and signing free agent Jon Lester this offseason has shifted the approach in Cubs camp from rebuilding mode to contender. If the Cubs get off to a slow start and Bryant is red-hot at Iowa, Epstein's approach will be questioned.
"I'm not saying we're right all the time or right on this issue," Epstein said, "but we have a pretty good track record of bringing along young talent and helping them get off to a good start in their Major League careers, and the way we've done it is to wait for just the right moment."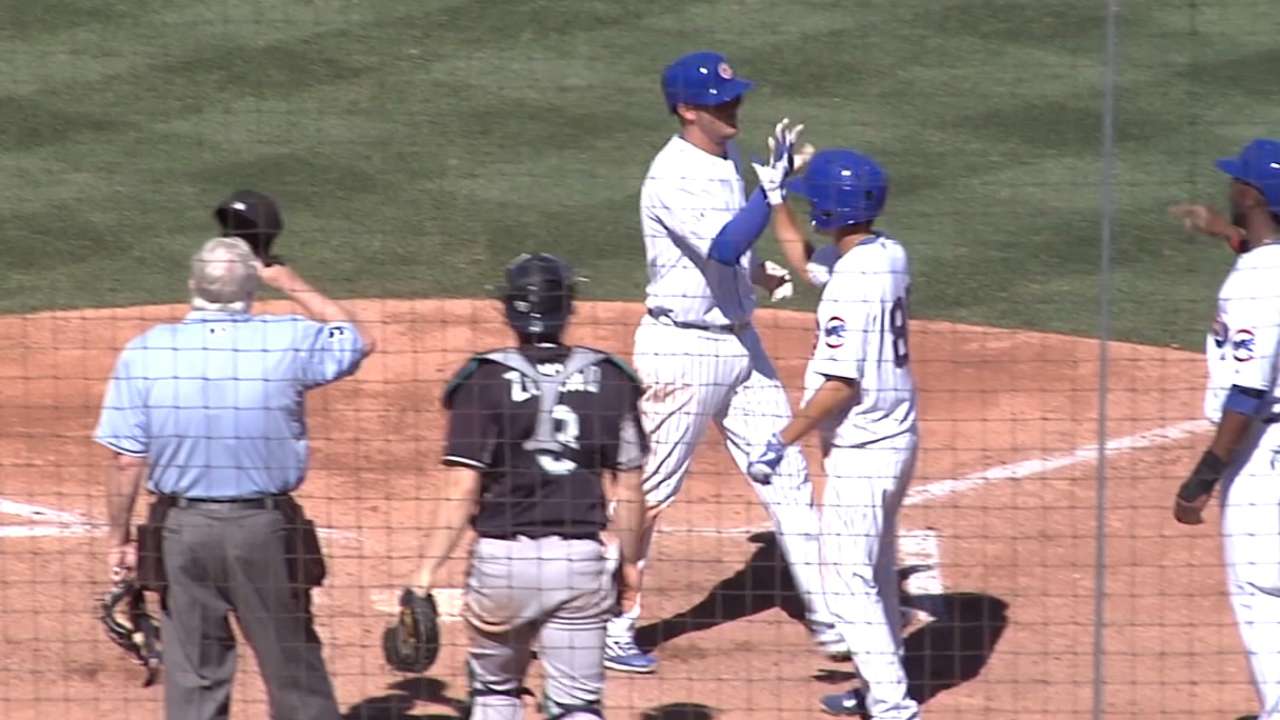 Bryant, 23, has dealt with the scrutiny well.
"I put myself in the guy's shoes," Maddon said. "What was my brain like at that age? What was I capable of handling at that age? He's got me beat like so much right now as to what I would've done or been able to handle this at that moment. It's not easy. There's so many things coming at you from so many different directions, and he's done a wonderful job."
The last time Maddon recalls a crop of prospects drawing as much attention as the Cubs' kiddie corps was in the early 1990s when he was a Minor League instructor with the Angels. At that time, Whitey Herzog was hired to help rebuild the team.
"Whitey jumped in and pretty much blessed the prospects -- Tim Salmon, [Damion] Easley, Garret Anderson ... and all of a sudden people felt these guys could play," Maddon said. "People really didn't feel that strong about them until Whitey blessed them. That was the last time I think I've seen that kind of a group of players create this kind of stir."
Carrie Muskat is a reporter for MLB.com. She writes a blog, Muskat Ramblings, and you can follow her on Twitter @CarrieMuskat. This story was not subject to the approval of Major League Baseball or its clubs.