Hendricks hopes prospects join him at Wrigley
Vying for roster spot, righty expects Bryant, Baez, Russell in Majors soon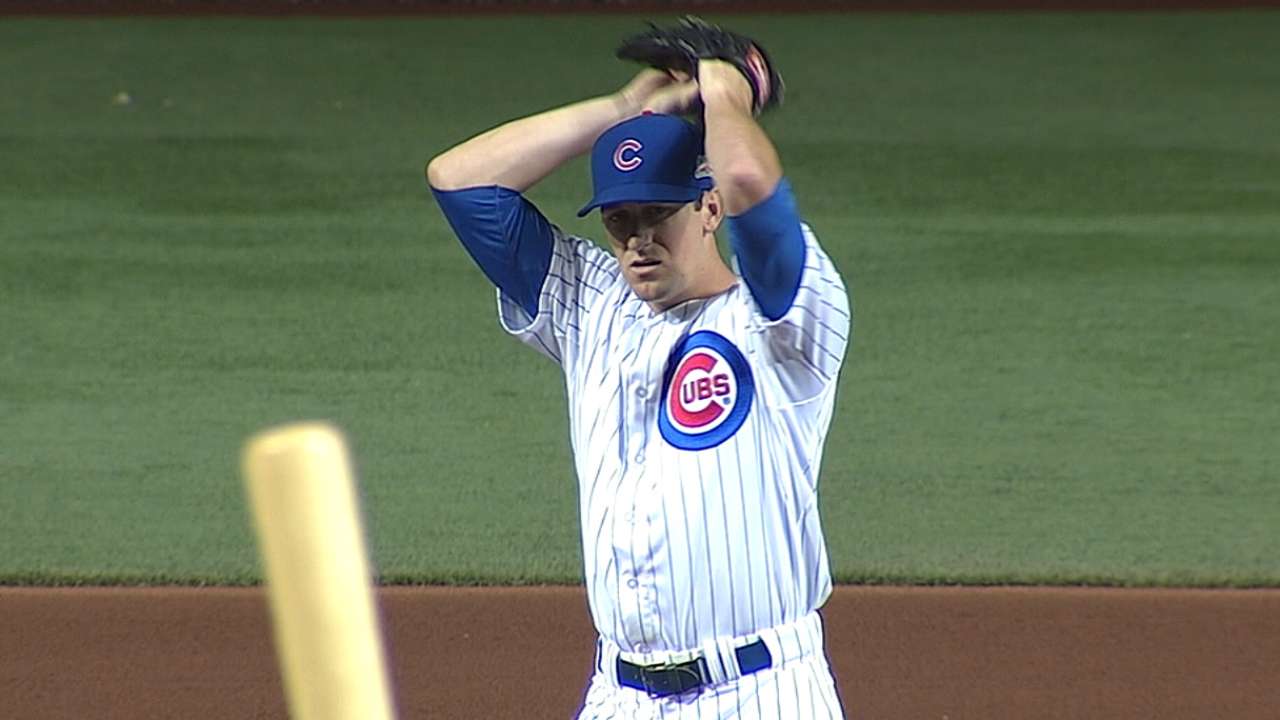 MESA, Ariz. -- While Kris Bryant, Javier Baez and Addison Russell were packing up their lockers to move to the Minor League side of the Cubs complex Monday, Kyle Hendricks was prepping for his penultimate spring start. If Hendricks is on the Cubs' Opening Day roster, it will be the first time for the right-hander, who began last season at Triple-A Iowa.
"I'm excited to hopefully be a part of that first Opening Day," Hendricks said.
He was cautious because he hasn't been told anything. Bryant, Baez and Russell found out Monday they would not be at Wrigley Field on Sunday night for the opener.
"A little surprised," Hendricks said of his reaction to the moves. "All I know is, especially all three of those guys, they'll make big impacts in the big leagues eventually. Some of them will be this year. It's just part of the game."
It seemed as if Bryant always homered in Hendricks' starts, including a two-homer game in Las Vegas.
"He's unbelievable," Hendricks said of the third baseman. "He knows what he's doing. He'll be contributing real soon, I'm sure."
Hendricks also saw progress in Baez this spring.
"It's discipline and pitch recognition -- it comes down to the same two things, and that's kind of for any hitter, I think," Hendricks said. "I don't know a lot about [hitting] but I try to get hitters out, so I have to know a little bit. When [Baez] is seeing pitches, seeing spin, and laying off the balls in the strike zone and swinging at good pitches, that's when he's at his best."
Hendricks was in command over the first five innings Monday, holding the Giants to three hits. With one out in the sixth, Joe Panik homered and the next four batters reached, chasing the right-hander.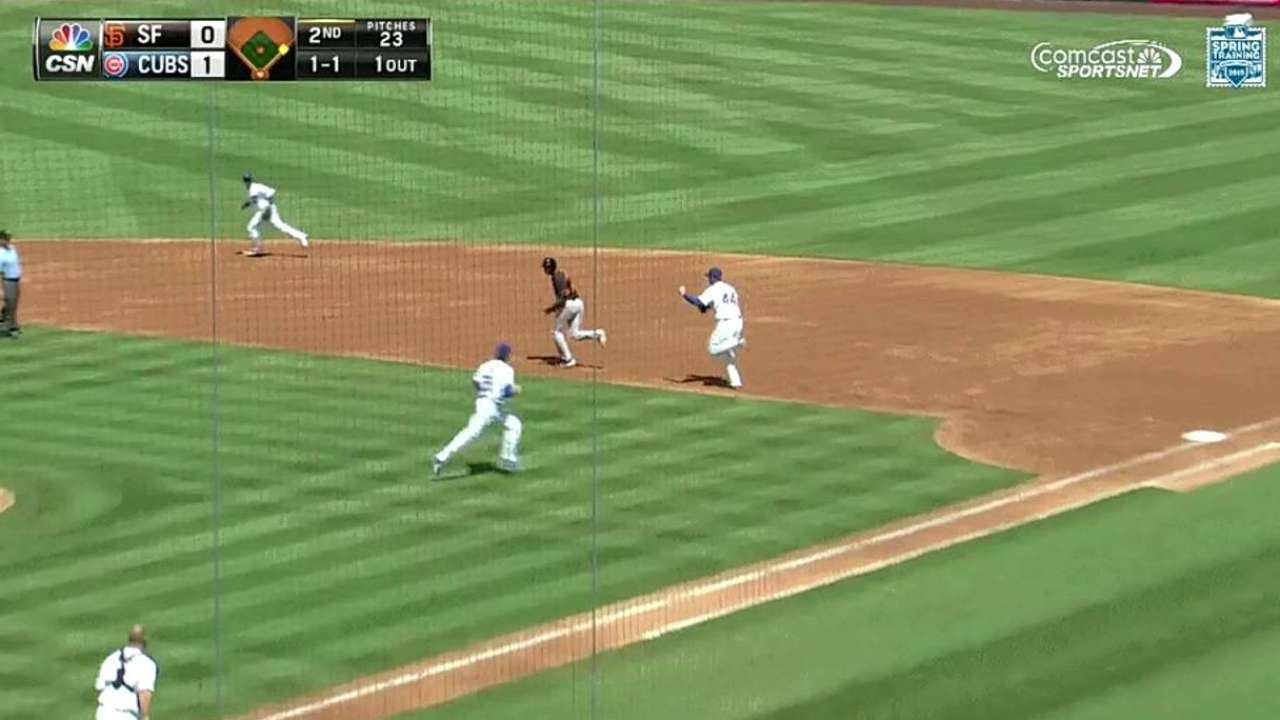 "The first five innings, I was making pitches and in that sixth inning, the pitch count started getting up," Hendricks said. "Guys on base, I was trying so hard to get that double-play ball with my sinker [in the sixth] and I kind of got stubborn and should've mixed my pitches. You learn from it -- I'm kind of happy it happened. You learn from it more."
Hendricks expected Bryant, Baez and Russell to bounce back, too.
"They understand what this game is," Hendricks said. "Sometimes you'll have things hit you that are a little unexpected but in the end, I think they'll work that much harder, and when they get up, they'll be that much more hungry when they get there."
Carrie Muskat is a reporter for MLB.com. She writes a blog, Muskat Ramblings, and you can follow her on Twitter @CarrieMuskat. This story was not subject to the approval of Major League Baseball or its clubs.