Despite injury to Vazquez, Red Sox won't rush Swihart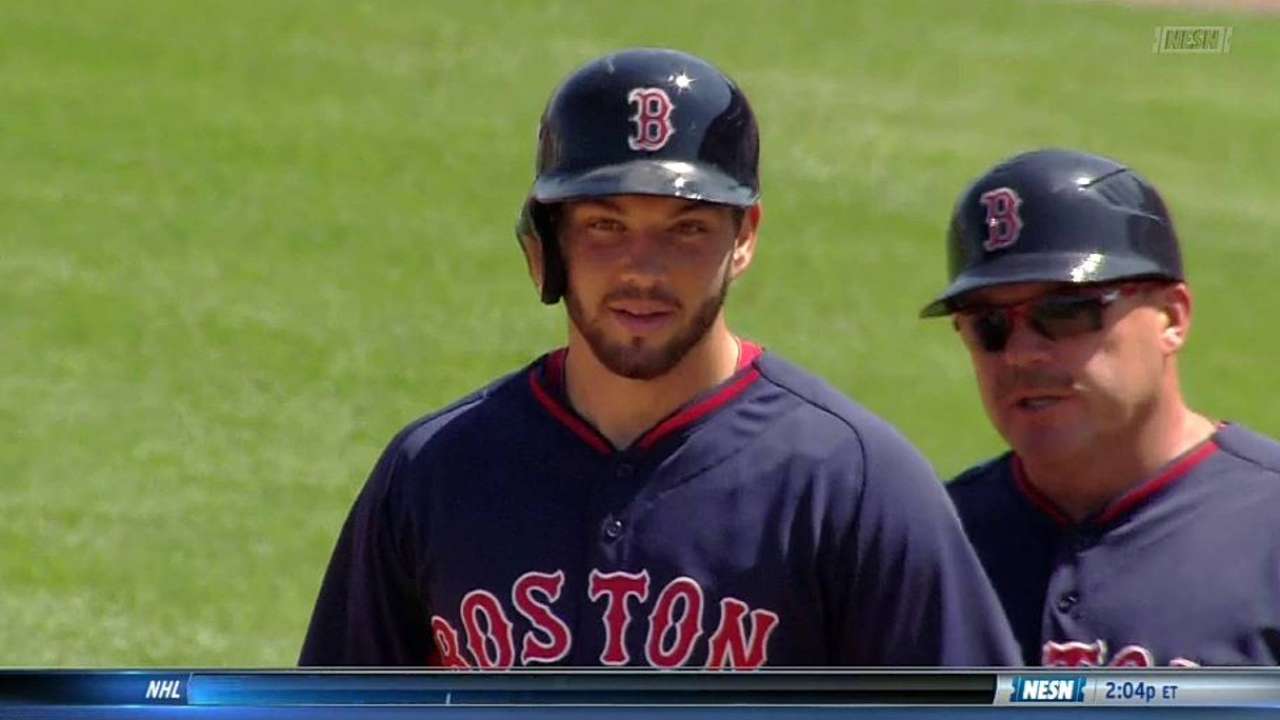 FORT MYERS, Fla. -- The Red Sox have a clear plan of attack when it comes to deciding to promote top prospects to the Major Leagues, and they resisted the temptation to let Christian Vazquez's injury affect the development of Blake Swihart.
Monday's trade for catcher Sandy Leon was all but confirmation that Swihart, Boston's No. 2 prospect, will start the season at Triple-A Pawtucket.
"The view is that, with a young player like Blake, we'd prefer to get them on a little bit of a roll at the Minor League level before they come to us," said Red Sox manager John Farrell. "There's also a need to continue to refine the receiving side of things. He's had quite a bit of opportunity here in camp. He's shown well.
"Just in the big picture, I think we can probably all benefit by playing every day and continuing to work on the areas, the developmental areas that are there."
The Red Sox optioned Swihart to Pawtucket March 20, though the injury to Vazquez has given him a chance to play a good bit in Major League games the last 10 days.
Swihart has played in 12 Grapefruit League games, hitting .296 with a homer, five RBIs and a .789 OPS.
It would not be surprising if the switch-hitter follows a similar path that Vazquez took in 2014 and winds up with the Red Sox by midseason.
Ryan Hanigan and Leon are likely to form the catching tandem for Boston for the start of the season.
Ian Browne is a reporter for MLB.com. This story was not subject to the approval of Major League Baseball or its clubs.