Pinto returns after missing time with concussion-like symptoms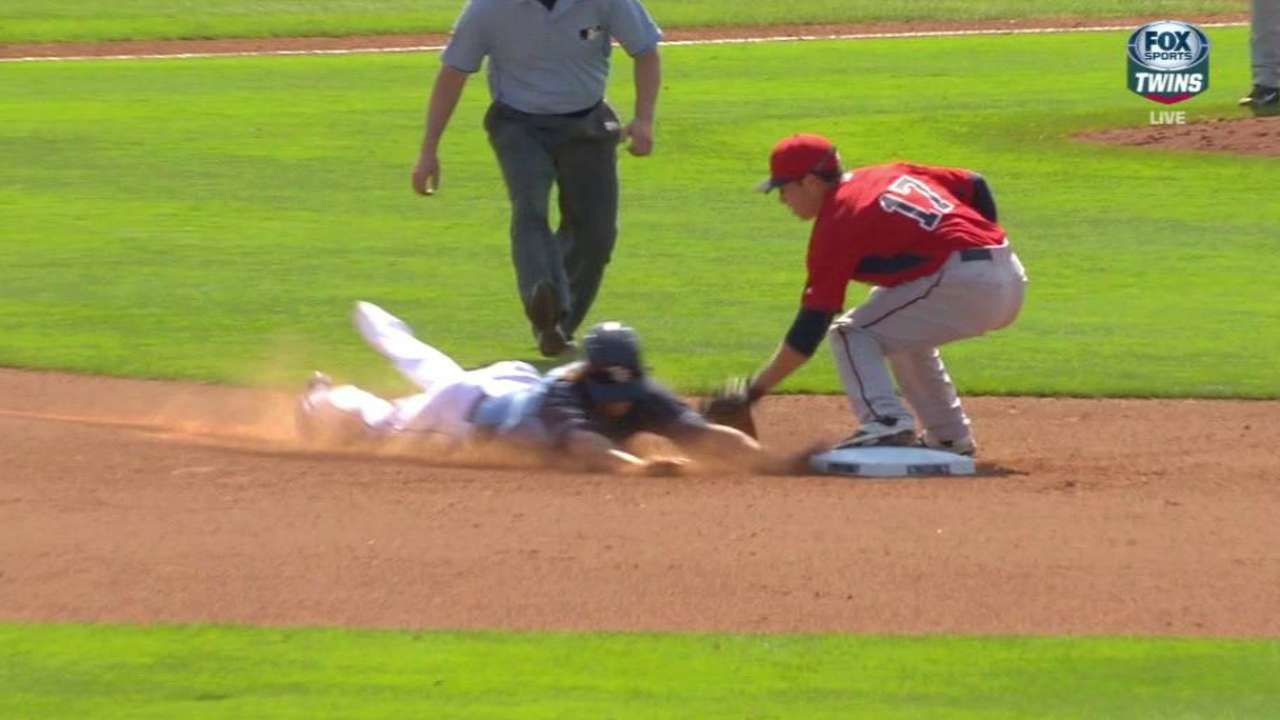 FORT MYERS, Fla. -- Twins catcher Josmil Pinto, who had been out with concussion-like symptoms since March 21, returned to action in a Minor League game on Monday.
Pinto suffered the injury when he was hit on the follow-through of Adam Jones' swing three times on March 21, and hadn't played since then. Pinto passed his ImPACT concussion test on Sunday, and was cleared to return on Monday. Pinto caught three innings and went 0-for-1 with two walks at the plate.
Pinto is competing for the backup catcher job with Chris Herrmann and Eric Fryer, but time could be running out for him to make the Opening Day roster. He's played in seven Grapefruit League games, hitting .353/.389/.412 with a double.
"It's been a tough spring for him obviously with the setbacks," Twins manager Paul Molitor said. "But we got him back out there. I didn't get there right at the beginning, but I saw him catch an inning and take a couple at-bats. He was anxious to do more, but I thought it was smart probably not to push it too much the first day."
Pinto is expected to remain on the Minor League side for now in case he suffers any setbacks. This way, the Twins could place him on the 15-day disabled list, retroactive to March 21. If he plays in a Grapefruit League game, that's no longer an option.
"It protects us from potentially having to retroactive him or those things if something were to occur," Molitor said. "So I'd say at least one more day over there, maybe two."
Pinto said he hasn't felt any concussion-related symptoms over the last few days and was excited to return to action, but doesn't know what's next.
"I feel good now," Pinto said. "But I have to wait until tomorrow to see what happens."
Pinto said he remains optimistic that he'll be ready in time for the start of the season, and that he'll break camp with the Twins.
"I hope," Pinto said. "I hope."
Rhett Bollinger is a reporter for MLB.com. Read his blog, Bollinger Beat, and follow him on Twitter @RhettBollinger. This story was not subject to the approval of Major League Baseball or its clubs.