Show time: Pirates depending on promising Polanco
After dedicated offseason regimen, OF ready to shake off rookie season and fulfill potential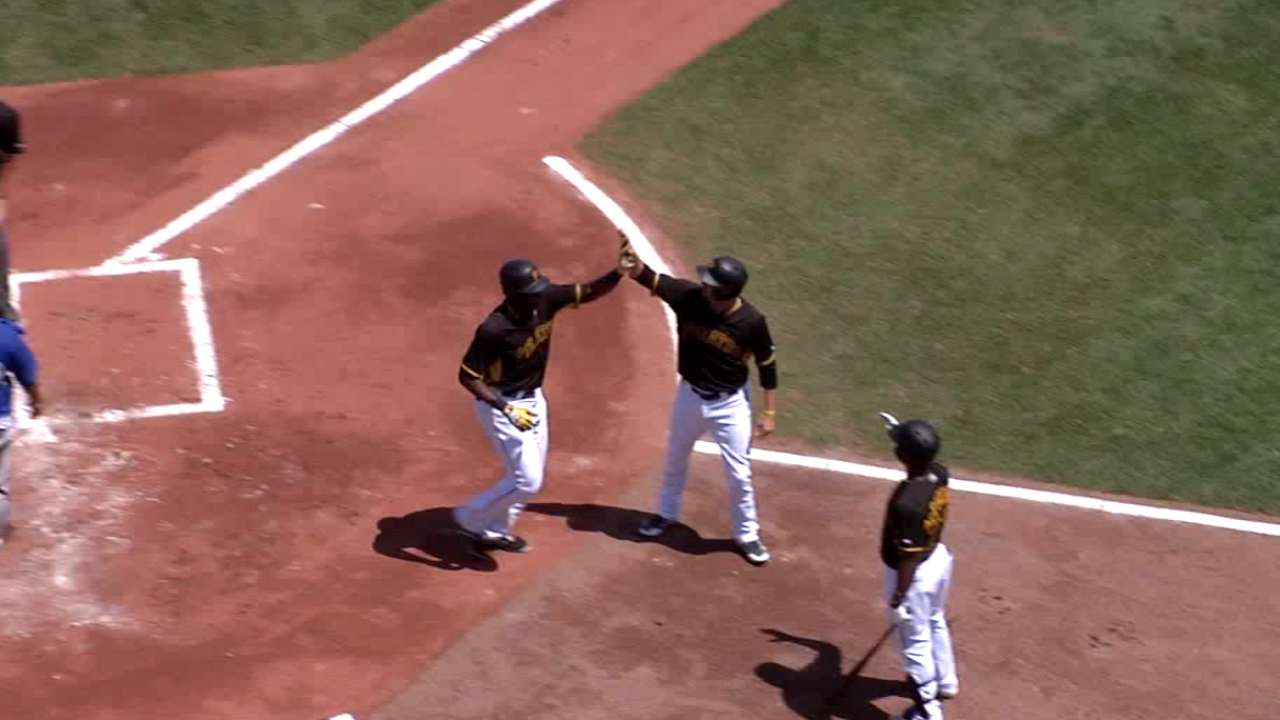 BRADENTON, Fla. -- The public and the media, both national and local, clamored for him the first two months of the 2014 season, practically demanding that Gregory Polanco lose his Triple-A training wheels and join the Pirates. In mid-June, Polanco answered the clamor and raised the noise with a big league debut unlike any other in the Pirates' 127-year team history.
And after the introductory 11-game hitting streak, he gradually faded, then completely disappeared, hitting .103 in his last 34 games, starting only four of the team's last 37 games.
Ladies and gentlemen, one of the greatest acts of sandbagging the Major Leagues have ever seen. Perhaps the best since Willie Mays went 1-for-26 to start his Hall of Fame career.
Now, for Act II, the gloves are about to come off. So is Polanco's mask. Beginning Monday in Cincinnati, Pirates fans will see the real deal. And it will be a big deal.
"I'm feeling great, getting my swing down. Getting ready for the season -- so it's the right time to get going," said Polanco, who is digging his groove progressively deeper as Opening Day approaches.
The Pirates have some other difference makers. Polanco, though, is their make-or-breaker. Manager Clint Hurdle's versatile squad could compensate for other shortcomings. But there isn't another regular third outfielder in view. So the Bucs depend on Polanco taking his place alongside Andrew McCutchen and Starling Marte to complete the Holy Trinity -- that seems an even more appropriate tag for that special crew than Dream Outfield.
Celebrated new Cubs manager Joe Maddon, in his enthusiastic look ahead to being immersed in the National League Central, dropped only a few names. One of them was a 23-year-old nicknamed El Coffee -- because java is notoriously strong in his native Dominican Republic.
"Saw the Polanco kid for the first time, and how good he can be," Maddon said the other day, without prompting.
General manager Neal Huntington had turned a deaf ear to the early outcry for Polanco because he did not want a premature promotion to invite an ordeal that might dent his confidence. The ordeal came. But the confidence remains.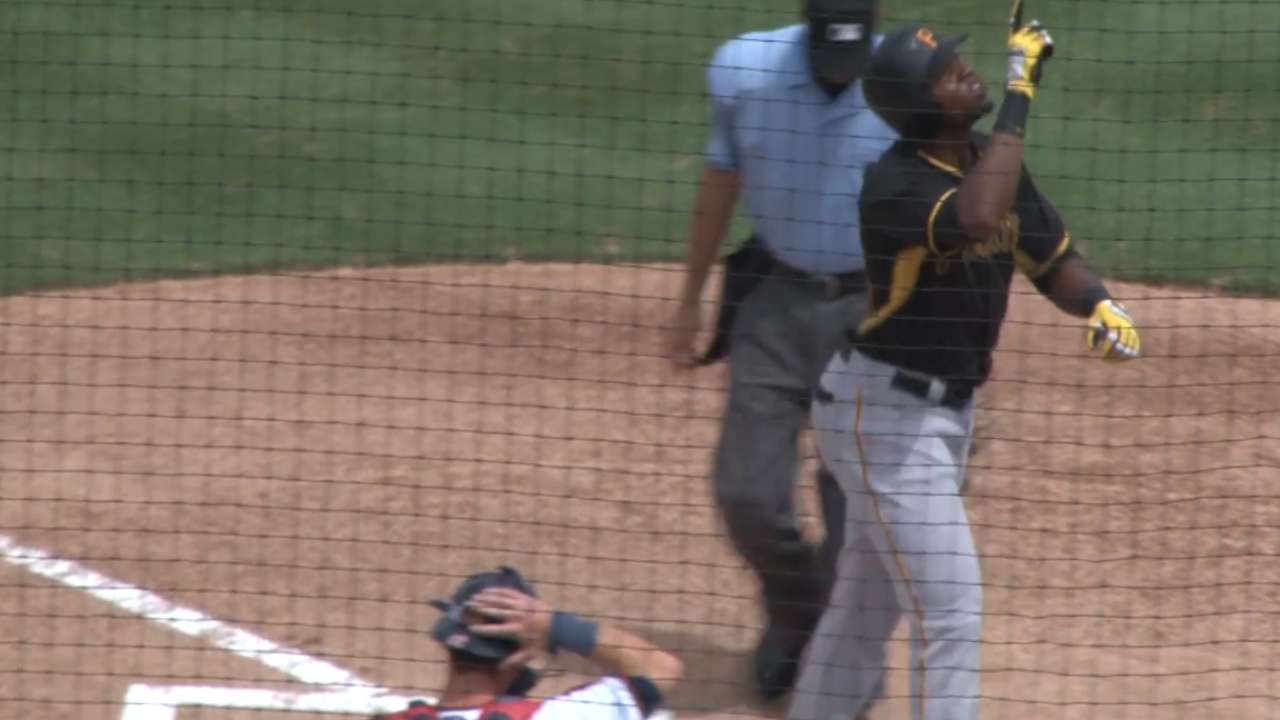 "That was not easy," Polanco admitted, reflecting on his final two rookie months. "I never struggled before, and it was hard. But I learned. I'm going to show the last two months weren't me. It's a new page, a new year. I feel like I'm prepared, and I'm going to be better."
That isn't just natural zest and optimism talking. The pledge is based on three tangible developments.
Soon after the adrenaline of his Major League debut wore off, Polanco wore down, exhausted from having played virtually nonstop for 20 months. As a result, the Pirates had him skip winter ball.
He checked into camp in mid-February after going without playing "for the longest time in my life. I never went so much without playing. I came in rested, although my timing [at bat] wasn't there at the beginning. I just hadn't seen pitches in a while."
Two, he followed a team-prescribed offseason regimen to add about 20 pounds to his 6-foot-5 frame. It should increase his power and, more importantly, his stamina.
"We established a program for him to add muscle without losing speed," Hurdle said. "He's excited to have added muscle."
"I feel stronger, more muscle in my body," Polanco said. "That's why I'm swinging more aggressively, making solid contact."
Finally, he has already been fed the diet of Major League offspeed pitches that were predicted to give him trouble. He is ready to give the trouble back.
"I didn't know the league. That made it difficult," Polanco said. "Now I'm more prepared. All spring, I've seen everything hard and soft, off [pitching] machines and pitchers."
Fresh testimony exists for any doubters about Polanco's bounce-back ability. Spring Training offered a neat digest: He began exhibitions 4-for-29, then started to square up balls but hit them into outs, then they started to "find grass," as they say.
Interestingly, Polanco's turnaround kick-started "in Minor League camp," Hurdle recalled, alluding to a recent detour taken to give him some extra at-bats.
Safe to say, the Minors won't again see Polanco any time soon.
Tom Singer is a reporter for MLB.com and writes an MLBlog Change for a Nickel. Follow him on Twitter @Tom_Singer. This story was not subject to the approval of Major League Baseball or its clubs.