Bauer ready to see if spring success carries into season
Indians believe breakout year on tap for righty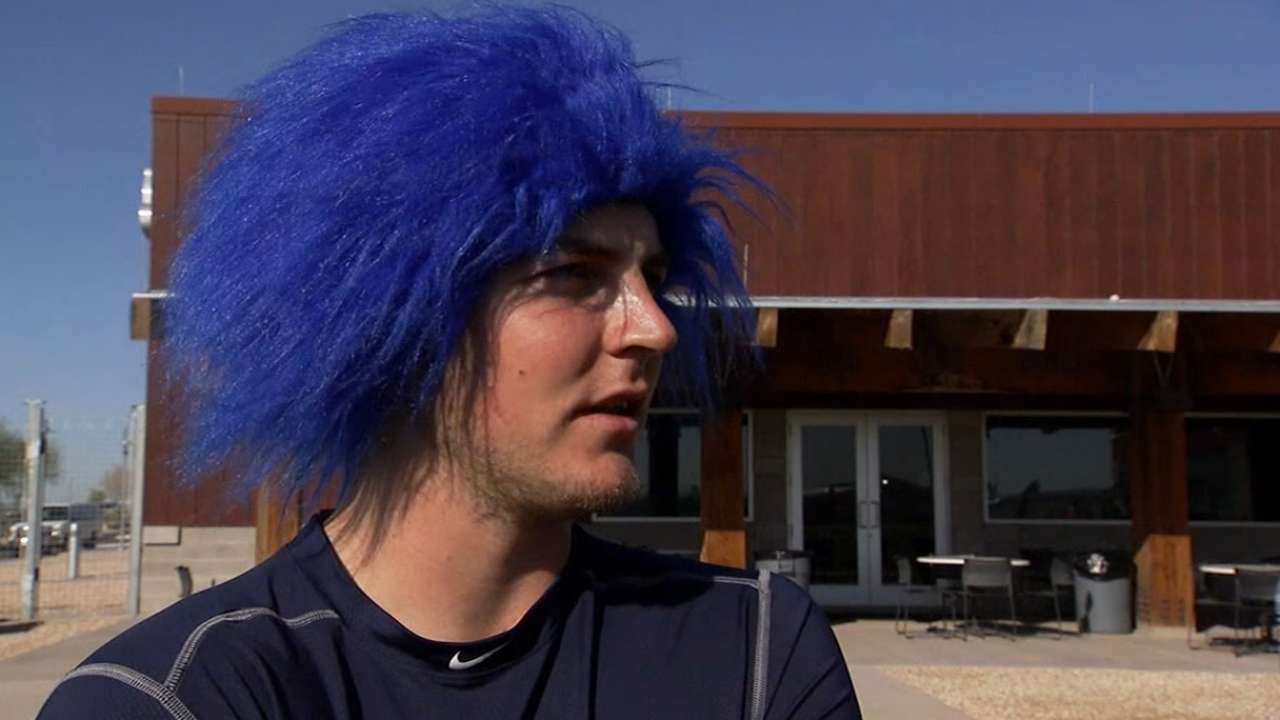 GLENDALE, Ariz. -- With the regular season only one week away, Indians manager Terry Francona is excited about a potential breakout year for starting pitcher Trevor Bauer.
Bauer has come on strong toward the end of Spring Training, even though his numbers don't tell the whole story. The right-hander has been pounding the strike zone and mixing in an improved two-seamer and splitter, all of which was a point of emphasis coming into camp.
"I think he's made a lot of strides in a lot of areas," Francona said. "I think he's probably one of the guys we're probably as excited about as pretty much anyone. That ball is really coming out of his hand nice."
Bauer continued to trend upward Monday in his fifth Cactus League start, striking out seven and scattering four hits over 6 1/3 innings of one-run ball against the White Sox at Camelback Ranch during a 4-1 win.
"So far, I would say I'm right on track," Bauer said. "I've been able to get my work in and work on a couple of things that I think are going to help me out this year. I was able to execute those today and put them into use. I'm happy with where I'm at."
Bauer, 24, is certainly in a good place heading into his second full season in the Major Leagues. He's earned a start in the first series of the regular season against the Astros, though the club hasn't decided if he will pitch the second or third game.
At first glance, Bauer's Cactus League numbers might not look great: 1-1 with a 4.57 ERA. But he does have 18 strikeouts and only one walk over 21 2/3 innings. There were a couple of fluky innings to skew things, which Bauer and Francona attributed to the young pitcher working on pitches rather than focusing only on getting outs.
On the other hand, Bauer acknowledges that his improvement in Spring Training doesn't guarantee success in the regular season.
"You never know until you get into the season, good or bad," he said. "It's just different here than it is in the season. So far, I'm encouraged by it, and we'll see how it carries over into the season."
Austin Laymance is a reporter for MLB.com. This story was not subject to the approval of Major League Baseball or its clubs.