Angels confident in ability to replicate offensive success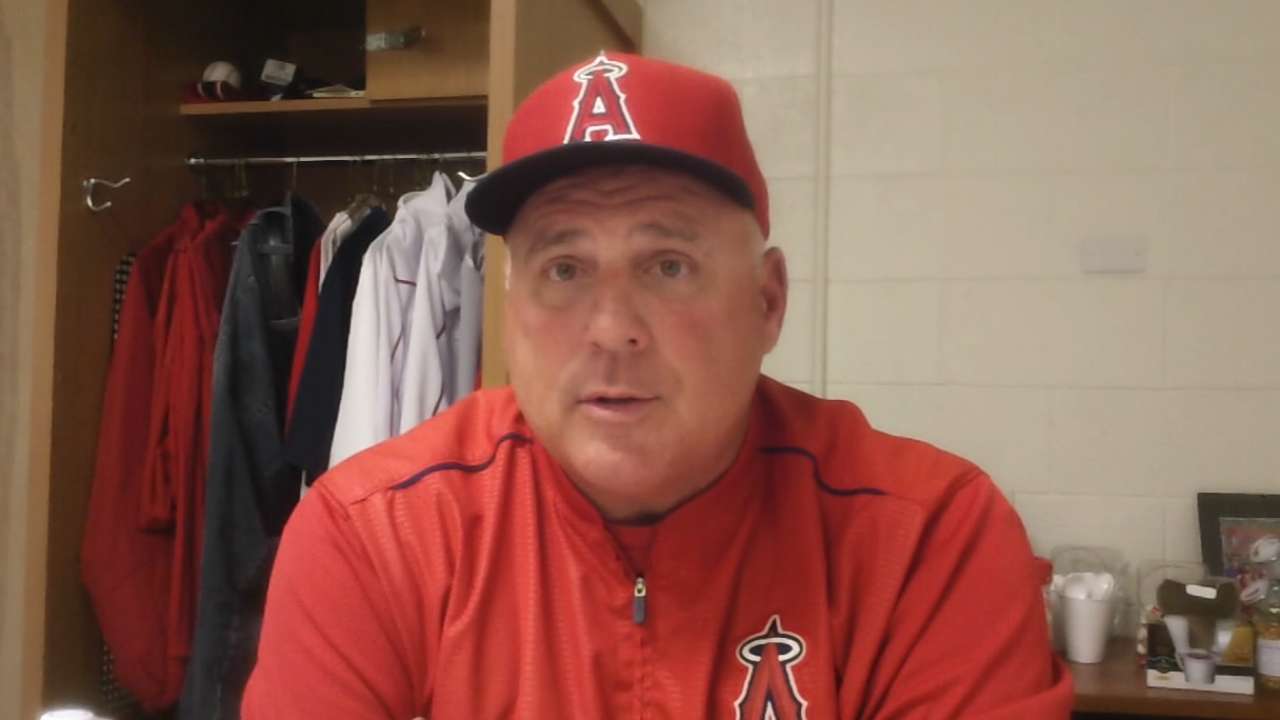 TEMPE, Ariz. -- Here's a number that went overlooked for the Angels last season: Eight. That's the amount of hitters who finished with an above-average adjusted OPS. It encompassed every starting position player, making the Angels one of 40 teams in history to have eight guys with an OPS-plus over 100. In short, their lineup was deep. Plenty more than just Mike Trout.
And that brings us to perhaps the biggest question they face this season: Is the offense still elite?
With Joe Smith in the eighth, Huston Street handling the ninth and a bevy of right-handed-pitching depth throughout, the Angels can feel good about their bullpen for the first time in a long time. With Andrew Heaney and Nick Tropeano added over the offseason, they finally have some young, cost-controlled starting pitching to round out their deepest rotation in years.
But they've lost some offense.
Howie Kendrick is now with the Dodgers, a heavy price the Angels paid to acquire Heaney. Josh Hamilton is a big unknown, recovering from shoulder surgery and awaiting a likely suspension from Major League Baseball after a drug-related relapse. And now the dynamics are different.
"It'll be interesting to see how it plays out," Angels leadoff hitter Kole Calhoun said. "But I think we have the guys in there that can put up some runs and kind of feed off each other and go out there and win ballgames. I don't think anybody has a lack of confidence in here."
The Angels don't expect any of the new second basemen -- Johnny Giavotella will likely be the starter, but Josh Rutledge, Grant Green and Taylor Featherston could all get at-bats -- to replicate Kendrick's production. But they led the Majors in runs last season despite getting very little from Hamilton, who made most of his starts at the cleanup spot, but played in only 89 games.
"You're really replacing one guy," Angels catcher Chris Iannetta said, referencing Kendrick. "Josh, for the most part, he was battling injury all last year, which was tough. He had a rough year physically, so we played the majority of the year without him. We did all the things we did with the guys that we had and the lineup that we had."
Trout is the catalyst, of course. But lineup depth is what separated the Angels last season; the one department they could count on all year and the biggest reason they finished with baseball's second-highest run-differential.
Enter Matt Joyce and C.J. Cron.
Joyce, a left-handed hitter expected to bat cleanup against righties, posted a .341 on-base percentage with the Rays the last four years and gives the Angels a situational look in the middle of their lineup. Cron, the 25-year-old right-handed power hitter, got exposed down the stretch of his rookie season but has had a great spring driving the ball to the opposite field.
They're the guys who can fill the void, but these are the guys who can take the Angels' offense to a new level: Albert Pujols and David Freese.
The Angels would be pleased if Pujols could simply replicate his 2014 season -- .272 batting average, 28 homers, 105 RBIs -- but he's even healthier now. His right leg is stronger, so he's driving the ball better to the opposite field, which could lead to a higher batting average and more walks.
"You could tell the difference when you're in good health," Angels shortstop Erick Aybar said, "and he is right now."
Freese struggled mightily in his first two months last year, but posted a .281/.343/.425 slash line from June to September and looks leaner, more athletic this spring.
"Night and day," is how Freese feels now compared to the start of last year, but he doesn't really know why.
"I can't really explain it," Freese said. "I don't even know how I was thinking last year. I just know how I feel now, mentally, physically. Just confident and excited."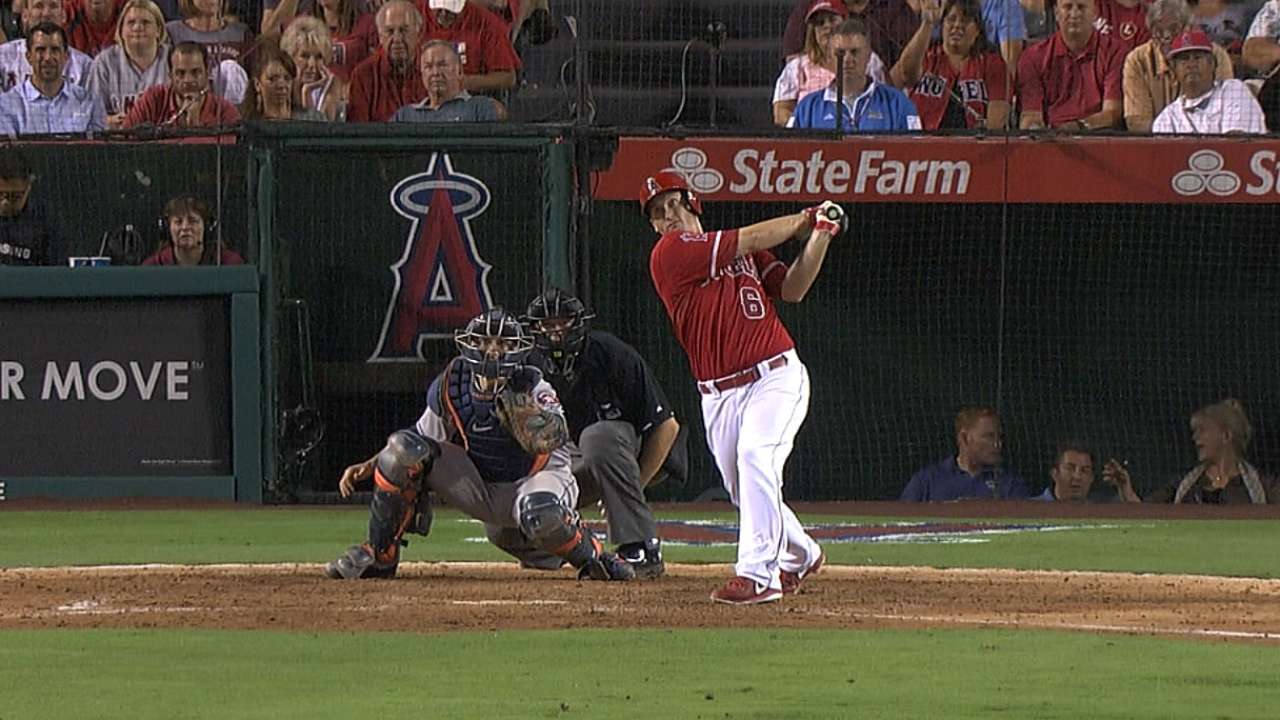 Last year, only the Angels and Pirates had eight players with at least 350 plate appearances and an OPS-plus over 100 (yes, Hamilton is included, with a 114 OPS-plus in 381 plate appearances). The only teams to have more were the 1973 Orioles, the 2013 Red Sox and the 2009 Angels, the only team ever with 10.
The Angels' lineup may not be as dynamic in 2015, but they believe it's still capable.
"We're missing some names here and there," Freese said, "but we can still do some damage. Maybe in different ways, but we can rack up the runs this year, as well."
Alden Gonzalez is a reporter for MLB.com. Read his blog, Gonzo and "The Show", and follow him on Twitter @Alden_Gonzalez. This story was not subject to the approval of Major League Baseball or its clubs.