Rendon sees Dr. Andrews about ailing left knee
Nationals third baseman sprained MCL while making diving play on March 9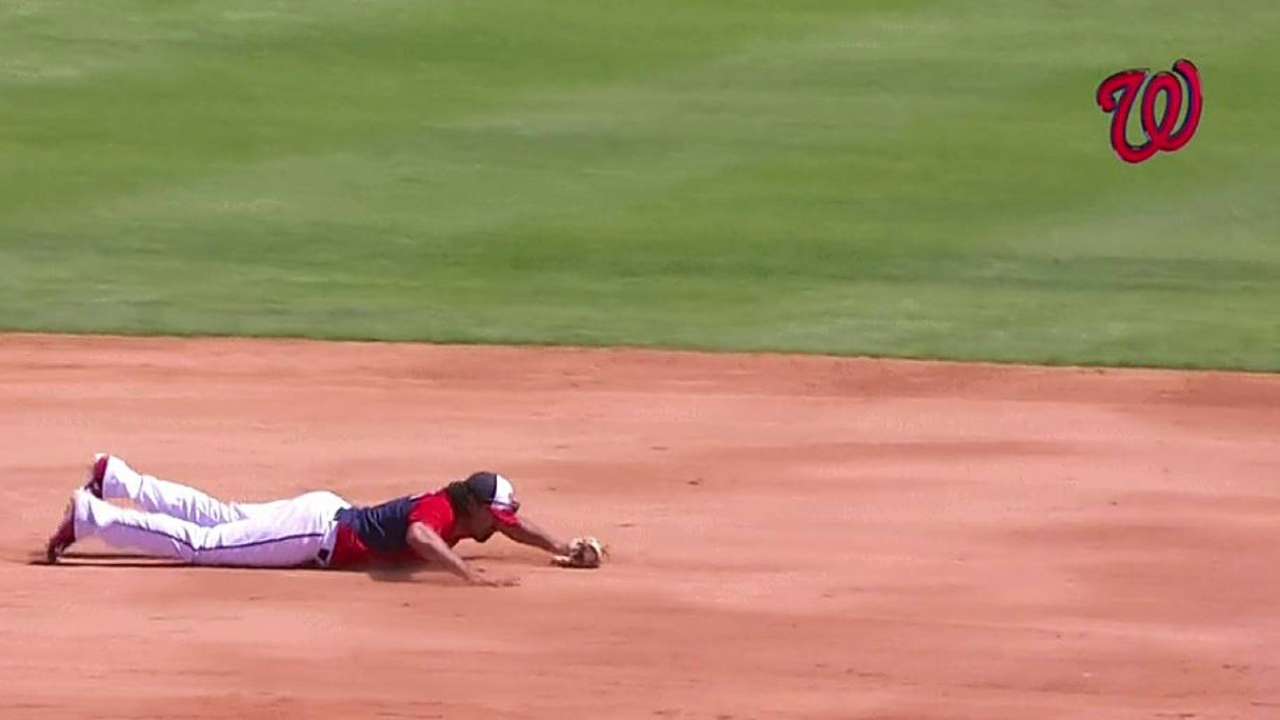 JUPITER, Fla. -- Nationals third baseman Anthony Rendon traveled to meet with orthopedist Dr. James Andrews in Pensacola, Fla., on Monday in order to receive a second opinion on the sprained MCL in his left knee.
Rendon was injured while making a diving play on March 9, and the knee has continued to bother him during even the most routine activity. He could not complete a light jogging exercise this past Friday without feeling soreness.
The Nationals said they believed Rendon could rest for a few days until the soreness went away, but it has lingered and was not improving at nearly the pace the team expected.
"Right now we're looking at what Dr. Andrews sees and take the appropriate steps necessary," said manager Matt Williams after Monday's 6-2 loss to the Cardinals. "Again, I have no results at this point. To speculate would be inaccurate at best. We'll see what that is. We'll get his report on what his findings are and go from there."
Rendon was one of the Nationals most consistent players last season, batting .287/.351/.473 with 21 home runs and 83 RBIs while scoring 111 runs, and he finished fifth in the voting for the National League Most Valuable Player Award.
Rendon has just nine Grapefruit League at-bats this spring, and he is almost certain to begin the season on the disabled list.
"Let's see if it's a concern when we hear back from the doctor," general manager Mike Rizzo said.
Jamal Collier is a reporter for MLB.com. Follow him on Twitter at @jamalcollier. This story was not subject to the approval of Major League Baseball or its clubs.