Blue Jays thinking about 8-man 'pen to open season
Carrying three catchers not likely; Tolleson could be choice over Goins
KISSIMMEE, Fla. -- The Blue Jays are thinking about starting the year with an eight-man bullpen, and they have all but officially ruled out the possibility of carrying three catchers.
The eight-man bullpen likely would be a temporary move until outfielder Michael Saunders (late-February left knee surgery) is ready to come off the disabled list. He has been ruled out for Opening Day but the hope is that he will be available for the home opener on April 13.
The decision to go with an eight-man 'pen also would allow the Blue Jays to have right-handers Todd Redmond and Liam Hendriks on the roster. Both pitchers are out of options and cannot be sent to the Minors without first clearing waivers.
"We're looking at possibly going with eight guys in the 'pen to start the season, when your regulars don't need as much rest," Blue Jays manager John Gibbons said. "Of course, we've got an off-day on the second day of the year. That's something we're debating now, too."
The Blue Jays are expected to announce the majority of their roster on Tuesday, but a decision on whether to carry eight relievers may take a couple more days. A long-held belief within the organization is that it's easier for a player to clear waivers once the season begins and other teams have settled on their own 25-man rosters.
A decision to carry eight relievers also likely means that infielder Ryan Goins will begin the year in Triple-A. Infielder Steve Tolleson is out of options, and in this scenario, Tolleson would begin the year as a backup infielder and corner outfielder until Saunders returns.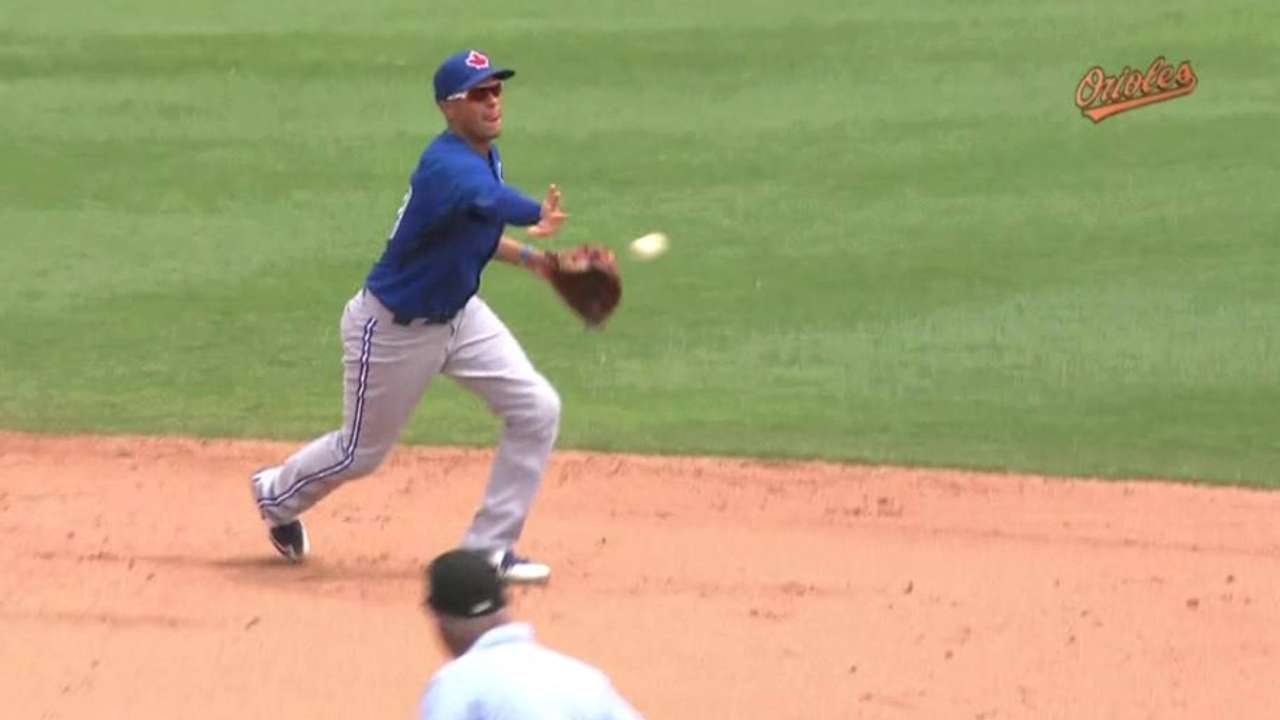 Once the first six-game road trip is out of the way, the Blue Jays could promote Saunders and then also possibly try to get Tolleson through waivers in favor of Goins. The big question about Tolleson as a backup infielder is his ability to play shortstop, a spot where the Blue Jays likely wouldn't want to use him for very long.
"If he has to cover, it would probably just be for one game, and then you can make a move after the game," Gibbons said when asked about Tolleson's ability to fill in if starting shortstop Jose Reyes got hurt. "So we feel very confident."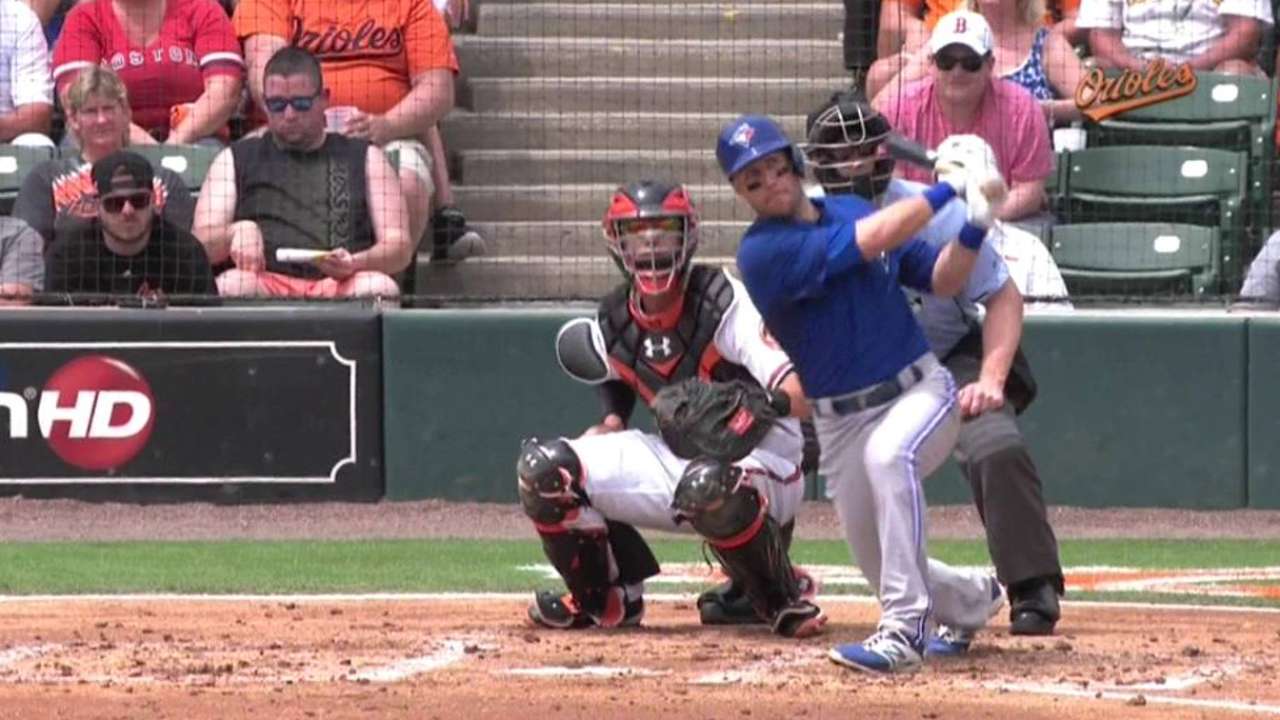 The decision to carry two catchers instead of three hardly comes as a surprise. Josh Thole likely will be optioned to Triple-A, while Dioner Navarro has assumed backup duties to Russell Martin. That means Martin will become R.A. Dickey's catcher, while Navarro could be paired with veteran left-hander Mark Buehrle.
Gregor Chisholm is a reporter for MLB.com. Read his blog, North of the Border, and follow him on Twitter @gregorMLB. This story was not subject to the approval of Major League Baseball or its clubs.