Locke earns last remaining rotation spot, Worley to 'pen
Decision challenging for manager Hurdle; both pitchers likely to get starts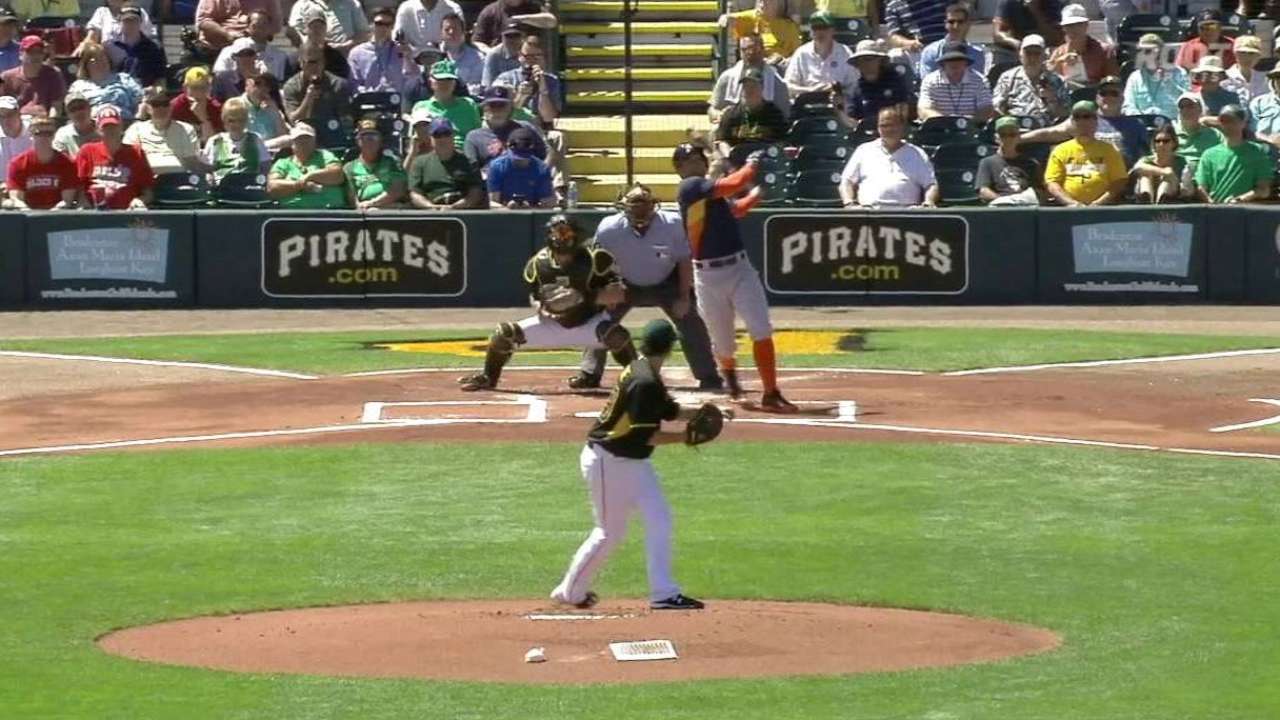 BRADENTON, Fla. -- In the past two seasons, Jeff Locke has stepped up when the Pirates needed him -- and also cordially and helpfully stepped down when they did not.
Recognizing, and rewarding, that ethic played a part in Locke getting the one open spot in the Bucs' starting rotation, as revealed Monday by manager Clint Hurdle.
It was not, however, an easy call for Hurdle, by any means. Rather, he termed it "the second most challenging decision I've been a part of."
No. 1 was choosing rookie Gerrit Cole, and not veteran A.J. Burnett, to start Game 5 of the 2013 National League Division Series in St. Louis.
Locke earned the job over right-hander Vance Worley, who will be in the bullpen when the season kicks off on April 6 in Cincinnati. Locke has been inserted into the No. 4 slot, and will start April 10 in the opener of a weekend series in Milwaukee.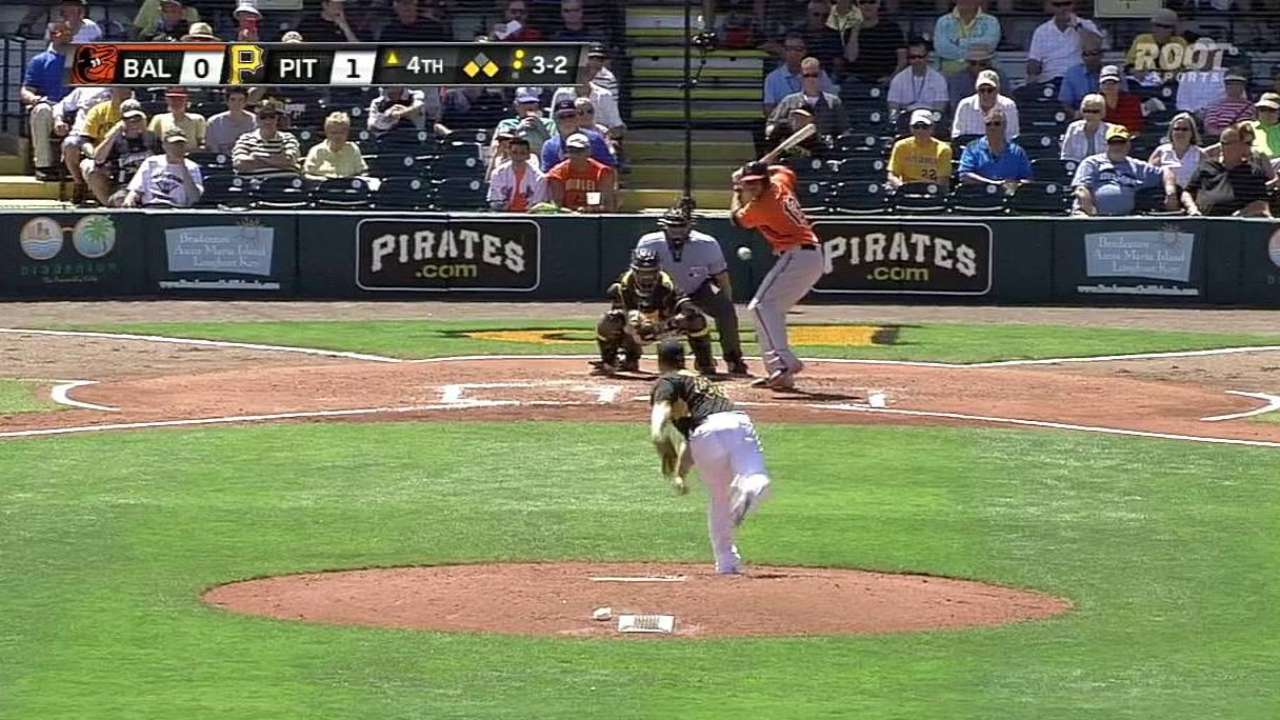 Neither was available to comment on the development, having departed McKechnie Field long before the post-game disclosure by Hurdle, who had informed them of his decision during the team's regular morning meeting.
"With these two men … we wrestled all over with this, right down to their ages. And they're both 27," Hurdle said. "Both worked so hard and wanted to be the guy. We looked at the [time] Jeff has been in the [Pittsburgh] uniform. We feel that getting out of the gate, we wanted to start with Locke in the rotation."
Neither candidate offered a no-brainer claim to the role. Both had only one scoreless spring appearance. Locke has allowed 19 hits and 10 runs in 13 2/3 innings, Worley 17 hits and 10 runs in 17 innings.
While Locke has a history of fighting his control -- he led the NL in walks in 2013 -- Worley's cleanest edge in the spring battle was an 11-to-1 strikeouts to walk ratio. Locke had 11 strikeouts and five walks in 3 1/3 fewer innings.
"I had a very nice conversation with Vance about the importance of him and what he's going to mean to this club," Hurdle said. "I have no doubt he'll show up, and that he'll continue to be the pro that he's been. We really believe we will need them both to start games for us. At the end of the day, we want to get into the season with the two lefties [Opening Day starter Francisco Liriano is the other] in rhe rotation.
"We felt this was the way we wanted to start the season."
Following Liriano, Cole and Burnett will start the other two games of the season-opening series in Cincinnati. Charlie Morton will follow Locke in Milwaukee, in front of Liriano's second start.
Tom Singer is a reporter for MLB.com and writes an MLBlog Change for a Nickel. Follow him on Twitter @Tom_Singer. This story was not subject to the approval of Major League Baseball or its clubs.